Lessons will be learned from the All Blacks' series against France ahead of next year's World Cup, says assistant coach Ian Foster.
The world's best rugby team has struggled at times since 2015 but Foster is confident in their preparations, comparing the current build-up to 2014. Speaking to Newstalk ZB's Devlin Radio Show, Foster said the two seasons are different but the All Blacks are "pretty happy with where we are at".
There was a strong core of experienced players who featured in the 2015 World Cup and their influence was "really positive" for the team.
"We've also got a few more younger guys coming through, which is causing us to think a little bit about options," said Foster. "A year out from 2015, we were probably playing okay. We were coming off a good year in 2013. We were probably very settled in our squad."
The latest series against France was rocky, Foster admitted, but he was happy with how the squad learned from their mistakes.
"The third test was really pleasing to see the guys go out and probably grow from the first two tests. From a growth perspective, learning perspective, we're pretty happy.
"We ended in a good spot where it looks like we're learning some good lessons, and in going forward, that's vital," Foster said.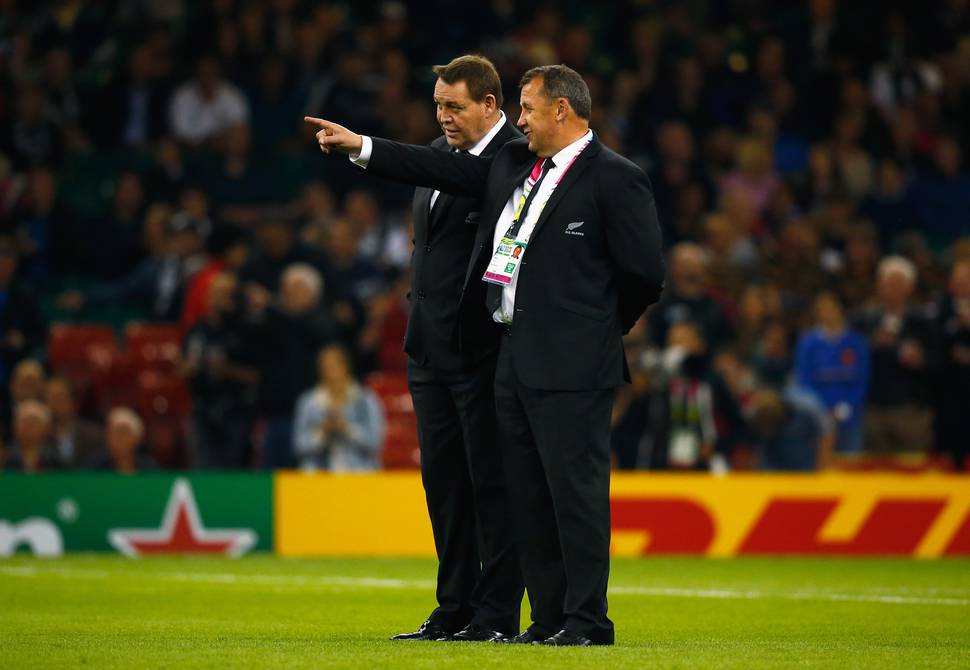 The All Blacks have struggled to perform at a constant level over the past two seasons.
Injuries plagued them during the Lions tour last year and the French tour this month but Foster still believes they have played well throughout.
"It was like a perfect storm with us wanting to blood a few new players and then we had a significant amount of injuries on top of that.
"In spite of that, we still performed at a pretty good level but didn't take our game forward to the extent we wanted."
Next year, the All Blacks play only four games before the World Cup kicks off, meaning each game before the tournament is crucial for their build-up.
Although it might not look like a lot has changed on the field for the All Blacks, Foster insisted a lot of work was going on behind the scenes.
"There are a whole lot of little things we are working on that don't look radical at the moment but they are a work in progress. There are little questions we're pondering. A big part of 2019 is doing 2018 right. So far, we've got a pass mark but we've got a Rugby Championship coming up that is going to be very interesting."