There is no justification for the Blues to have kept on coach Tana Umaga, says rugby writer Wynne Gray.
Despite having struggled in their 2018 campaign, the Blues announced yesterday that Umaga's reign in charge of the franchise will continue after extending his contract to the end of the 2019 Super Rugby season.
The Blues also confirmed that former All Blacks fullback Leon MacDonald will be joining as assistant coach.
Speaking to Radio Sport Breakfast, Gray said he was confused by the Blues' decision to extend Umaga's contract.
"I'm just confused as normal about what the Blues are doing," said Gray, who has written several books about rugby and the All Blacks, and also writes a weekly column for the Herald.
"I can't see any justification for Tana being kept on quite frankly. He's had three years, success has been minimal.
"You'll hear [Blues CEO] Michael Redman carry on about how they're making progress but really, when you look at other franchises with first year coaches for example, the Highlanders and the Chiefs, they're doing far better than the Blues already. So I just can't see the justification for keeping him on.
"And bringing in an assistant coach for next year who was reluctant to travel and go to the Crusaders about a year ago, I don't get it."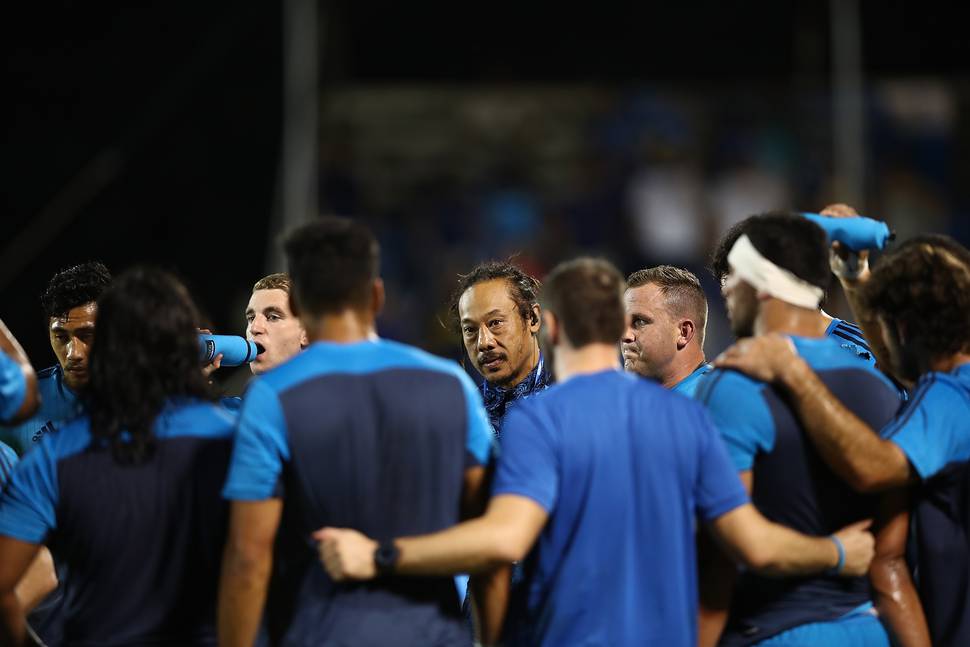 The Blues have had another disappointing season under Umaga during his third season in charge, winning just three of their 11 games this season.
They're also in the midst of a horror run against New Zealand opposition, having failed to beat a Kiwi side in their last 16 matches.
Gray said it is up to the Blues board and leadership to turn things around for the ailing franchise.
"[Finding the best person for the job] is something for the board and people whose responsibility it is, they need to have been proactive and gone and investigated who's around and who's available," Gray told Radio Sport Breakfast.
"The history of the franchise in the last 15 years suggests [this] pattern will continue.
"You're always optimistic every year that it might change but the thread is getting thinner and thinner.
"Every year or every three years we will hear something along the lines from a CEO 'this coach is going to make a huge difference'. Well, we haven't seen it for 15 years have we.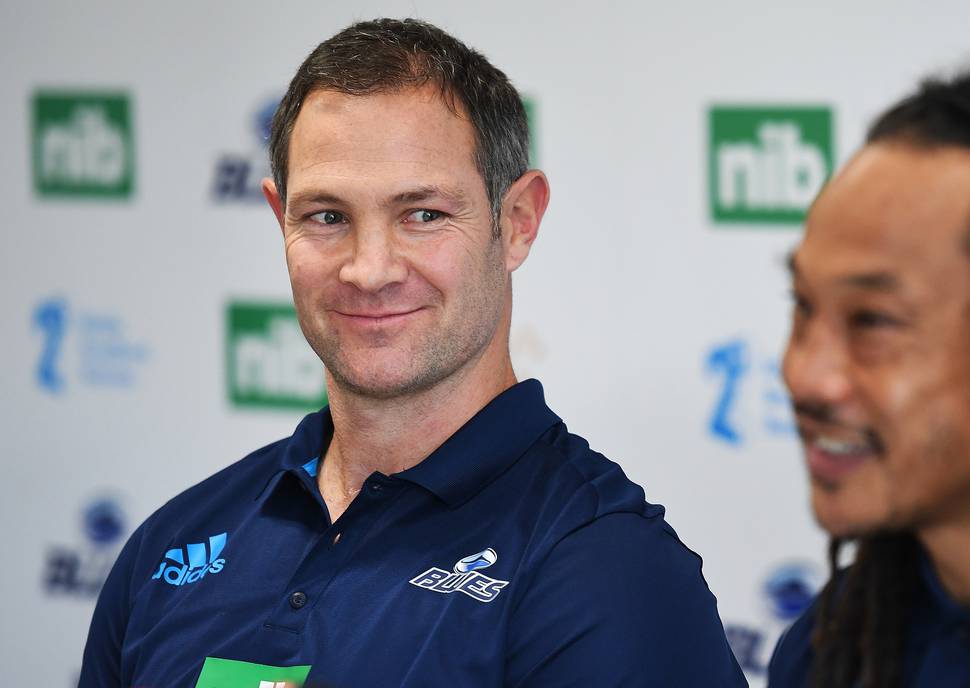 Speaking after yesterday's announcement, Blues boss Redman said while the board wasn't satisfied with current performances, they don't believe firing Umaga is the answer.
"The board believes there are positive improvements taking place at all levels at the club, and that Tana still has a contribution to make," said Redman.
"Changing head coach now would mean we throw out three years of hard-earned experience and starting again which we believe is the wrong thing to do.
"At the same time, the expected shifts in on-field performance are yet to be achieved and we are examining every aspect of team selection, preparation and support as our fans would expect."
Umaga said he was also disappointed with the team's results and knows they need to improve quicky.
"We are in the results business. Believe me, no one at the Blues right now is happy with where we are at, but everyone has bought in to our plan, believes in it and works so hard every day to perform," Umaga said.
"There are significant parts of every game where we are achieving that, and just a few basic things that let us down and convert those tight games into positive results."