Imagine training for the Commonwealth Games only to fall ill and have to watch your team win a gold medal without you.
That was the harsh reality for Black Fern forward Ruby Tui, who was left to watch her team's stunning gold medal victory over Australia from the couch after being diagnosed with mumps.
Read more: Commonwealth Games: New Zealand Sevens player Ruby Tui in hospital
But instead of sulking in the disappointment of missing out on a gold medal, Tui "loved every minute" of watching her team win the women's sevens final, describing it as the "most enjoyable" game she had ever watched.
"I don't think I've ever enjoyed watching a game so much in my life. It was a really different experience, one I wasn't expecting, but it was huge and massive and I loved every minute of it," Tui told the Herald.
"I just want to cement the positive side of it, because it was such a cool thing to see the team I love on prime time TV getting cheered on by the whole country.
"I wasn't on the field, but I wasn't in no way a part of it … I might have been in a different country, but I felt like I was right there, so it was actually really cool."
Read more: Commonwealth Games: Double delight for New Zealand sevens teams
In a video posted on Tui's Instagram account, the Olympic silver medallist was joined by friends and family all cheering with excitement as they watched Kelly Brazier's extra time try seal New Zealand's win.
Tui said they couldn't stop screaming as they ran out into her neighbourhood cul-de-sac, describing it as a "really special moment".
"After that final try we all just went absolutely nuts screaming for quite a while … all the neighbours came out and started clapping, everyone here was watching as well.
"All the training we do, all the time we spent about our vision as a team, and everything, to be at home and witness it in real life was a really special moment.
"I'll never forget it and I actually took a lot of positives out of it."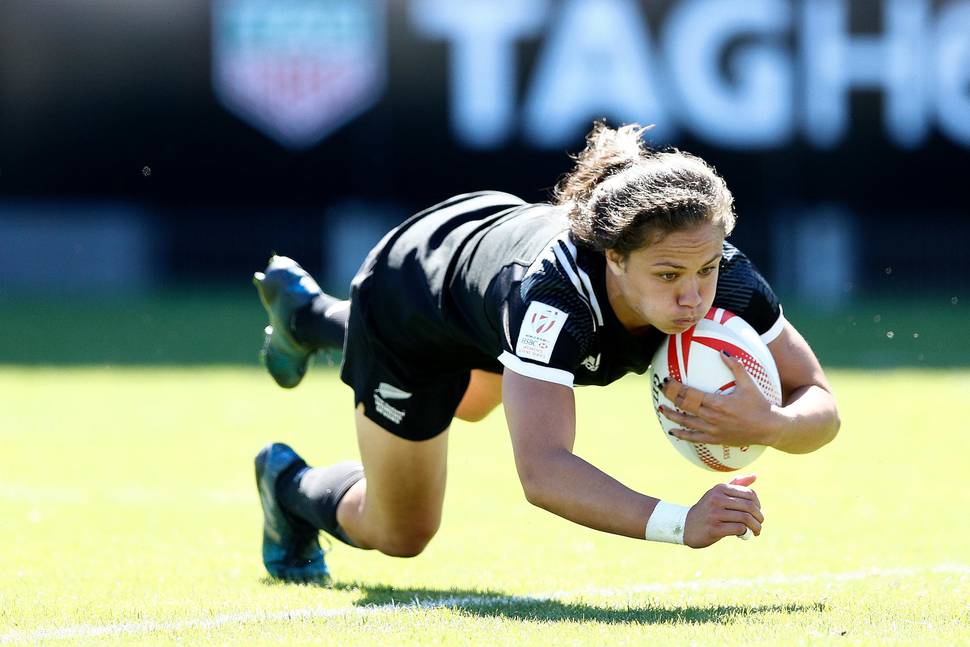 Tui, who has returned to training, said she was tracking well with her recovery and was confident she would be ready to return to the squad during the World Rugby Sevens Series.
"Everything's all good, sticking to the plan and trying not to jump ahead.
"I'm well and truly back into it, making sure I update all the management every day, following the guide lines, push it were I can, but take it easy were I should as well.
"I've got to have the final conversations with the medical team, but I can tell you, that win inspired the country and it definitely inspired me to get back up on those sprints and in the gym, so I'll be back in that series for sure.
"I'm making sure that when I get back I can show the girls that I'm right up there with them."
The Black Ferns will compete in the third stage of the HSBC World Rugby Sevens Series this weekend in Kitakyushu, Japan.
To get the day's top sports stories in your inbox, sign up to our newsletter here