For Warriors winger David Fusitu'a, putting a call in to his sister in Tonga has become part of his daily routine.
Cyclone Gita was relentless in its battering of the island nation, and the Tongan representative has been making sure to check in every day.
The damage and devastation caused in the islands by Cyclone Gita has been felt in the Warriors camp, and the NRL club are going to do something about it.
"She's a teacher...the school's a bit battered over there but I'm going to do what I can from over here to try help them out - even if it's just sending a message of love and hope," Fusitu'a said.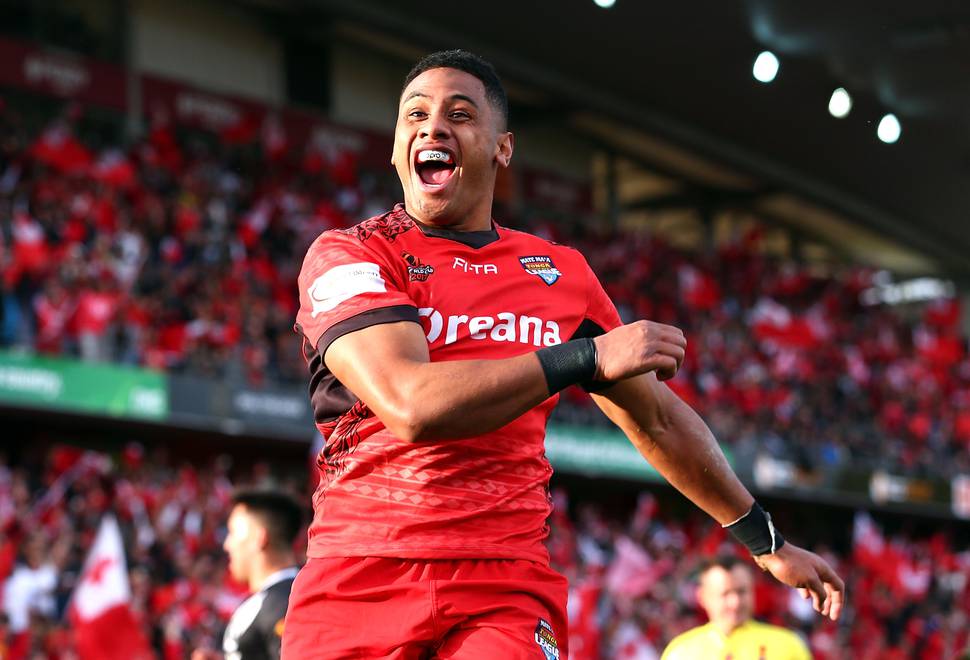 The category four storm destroyed the Pacific nation's parliament building and badly damaged an estimated 40 per cent of homes in the nation's capital.
The devastation caused by Cyclone Gita had been felt throughout the team and the club told the Herald they would be helping with relief efforts.
In the lead up to their first home match of the season, in round two against the Gold Coast Titans, all adult tickets would be reduced to $15 each, with $5 from every ticket sold being donated to the Red Cross' relief fund. The discounted price would run until game day.
"It's obviously a cause that's really important to the club and to the players and we want to do our bit to help," fan engagement manager Aaron Lawton said.
Fusitu'a, who represented Tonga at the 2017 Rugby League World Cup, said it was nice to see the club getting behind the cause.
"It's not only hit the boys in Tonga, but the Samoan boys and now I've heard it's heading to Fiji so it's great to have the club come behind us island boys - not just us but the place in general - and have a helping hand in that."
Across the ditch, Wallaby prop Taniela Tupou asked for donations after his family home was among dozens flattened by the cyclone.
He said his heart was breaking having found out the home was gone even before the cyclone reached land.
"My family and I are asking for your help to rebuild whatever we can," Tupou told AAP.
"No amount is too small we are grateful for anything that can help us."
The Australian and New Zealand governments pledged a combined $1 million in aid for the island nation.
To get the day's top sports stories in your inbox, sign up to our newsletter here