Joseph Parker is a long way from being the best boxer in history, but financially he will go down as one of the luckiest.
As the enormity of the Cardiff unification bout dawns upon us, with ticket sales going into instant orbit, it is clear that Camp Parker will get about one third of a very significant amount of money with 70,000 seats in the 80,000 stadium already spoken for.
Almost none of this appeal has anything to do with Parker, who might struggle to fill a scout hall if the muscular British hero Anthony Joshua wasn't in the vicinity.
Parker has timed his arrival on the heavyweight scene well, financially, with the British scene booming on the back of Joshua, and the mad jester Tyson Fury chipping in from the sidelines. Joshua has become a major arena fighter, and Parker has joined the crowd.
Read more: Why Parker has already lost to Joshua
For a fighter who had to downsize out of the 12,000 capacity Spark Arena last year, after losing a previous scrap over whether he deserved Auckland Council development money or not, Principality Stadium represents a few hundred steps up for Joseph Parker.
Just what kind of view a boxing punter gets from up there is anyone's guess in this part of the world — almost none of us have ever attended a boxing promotion in a place with a decent car park, let alone in an arena significantly bigger than Eden Park.
Sometimes, it is about the experience rather than the view. My biggest crowd moment was a Bob Dylan concert at the old Wembley Stadium in the 1980s, and it could have been Bob the Busker playing from where I sat.
My few experiences covering boxing events in Auckland included one at a venue in which you could throw a cash register from one side to the other, as someone did during an all in-brawl.
Boxing in Parker's home city is earthy, under the radar stuff. Now he is transported to centre ring, for one of the bigger crowds in the sport's history.
Boxing's most famous venue was New York's magically titled Madison Square Gardens, where crowds of a mere 21,000 could watch epics such as two parts of the Muhammad Ali-Joe Frazier trilogy.
But boxing has drawn staggering crowds elsewhere, led by one of more than 130,000 in Mexico in the early 1990s to watch hometown hero Julio Cesar Chavez, while someone called Greg Haugen — a very good American fighter — was also there.
Haugen, taking promotional matters into his own hands, bypassed the Chavez chin and denigrated the Mexican's previous opponents instead, saying the legend was only good for beating "Tijuana taxi drivers that my mum could whip".
Either he or his main man Don King also suggested there weren't 130,000 Mexicans who could afford to attend the WBC super lightweight title fight.
"The only thing I said was a couple remarks about his wife," Haugen told BoxingInsider years later, a strange sort of defence like a man up for manslaughter protesting it was murder.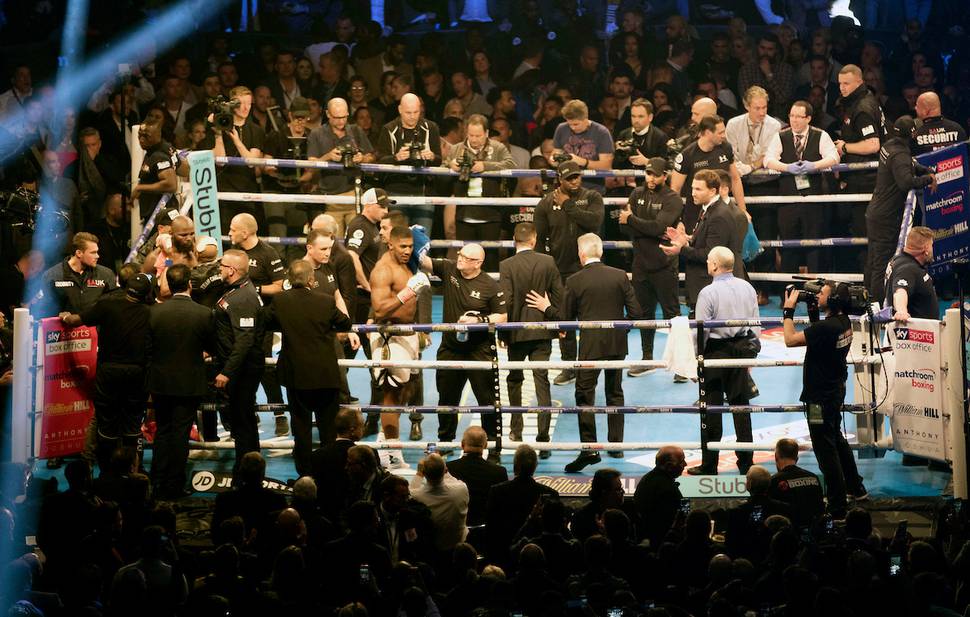 Maybe Haugen felt safe with his pre-fight jibes, the ring being surrounded by barbed wire and a water-free moat. But Haugen caught a lot more than a taxi that night, at Estadio Azteca, from the furious Chavez.
He did have the decency to concede after his brutal loss that they must have been "tough taxi drivers", but it was the end of the belt challenging road for Mr Haugen, although he trundled on for another 15 fights spread over six years.
With King on the gate, it is perhaps fortunate that Haugen simply loved the art of boxing, and said he was never bothered about getting rich. He set up a Foundation for Autism.
As sports go, boxing was hard to touch when it came to life's unadulterated richness.
But even in these more contrived times, it offers a rough ride. Yes, it's a ridiculous leap, to already contemplate what might lie ahead for Parker, post-Cardiff, when the noise dies down. But every now and then, you do wonder.