It's fair to say I copped a pounding on social media this week, after pleading for patience with Warriors star Kieran Foran.
I'm not sure what's caused a bigger media storm; him signing with the Warriors last September or his potential exit from Mt Smart.
Some of our most vocal sporting critics and columnists have taken aim at Foran and Warriors managing director Jim Doyle for the constant speculation around the player's future.
Why is he in Sydney negotiating with rival clubs, when he should be in Auckland focusing on getting the Warriors into the playoffs, was one refrain.
Am I missing something here? Doesn't this happen every week in the NRL? Don't high profile stars regularly negotiate with and sign for rival clubs mid-season?
James Maloney did. He became a Rooster in the early days of that abysmal Warriors season of 2012, with the argument back then that he buttoned off because his focus was on his new club across the ditch.
Shaun Johnson sure is. He's also off contract at the end of this year, and confirmed to me a couple of weeks ago that he's had discussions with several clubs.
Big prop Ben Matulino is also no different. He's reportedly already met the likes of the Tigers to consider his future.
So what's the difference between Maloney, Johnson, Matulino and Foran?
Not much, apart from perhaps an expectation that Foran owes the Warriors a debt of gratitude for resurrecting his career.
I get that logic, flawed as it may be. I also get that Foran is going through a custody battle with his former partner, Rebecca Pope, who is based in Sydney.
My understanding is that Foran met Pope in Sydney on Monday, with lawyers from both sides present.
Top of the agenda, as it should be, was their kids Jordan and Emerson.
Chew on this. What if Foran has no choice over where he lives and plays next year? What if the custody agreement means he must reside in Australia to meet his obligations as a father?
It's always easy in these situations to load the bazooka and let rip.
Many blame Foran for creating this so-called "circus", yet all I hear is here's a bloke with absolute integrity, who's just been through hell and back in his private life.
I had team-mate Simon Mannering on my show this week and the former Warriors skipper could not have been any clearer; he will support Foran fully if he leaves to better his life. Family over footy - every day of the week.
Would we love to have Foran for even one more year? Absolutely.Is that likely to happen? The odds aren't great, according to Doyle.
But, for now at least, no deal has been done and no contract signed, despite the blazing headlines out of Sydney.
Some of the finger pointing this week has not only been ill-informed, it's lacked any compassion whatsoever.
Sevens interest flatlines
The headlines screamed 'Canada stuns the rugby world' after the North American battlers took out the Singapore leg of the sevens World Series defeating the United States in the final.
Results like that may come as a surprise to some Kiwi rugby fans, but is it really that much of a shock?
Last year, five teams won on the sevens merry-go-round, with Kenya on top in Singapore.
The truth is the days of New Zealand, Fiji and South Africa dominating the shortened format died the day sevens became an Olympic sport.
And with that, I believe, our love of the game flatlined alongside the Wellington tournament.
Our young players don't care any more. And Kiwis in general don't care any more.
That may sound harsh to the likes of Scott Curry and DJ Forbes, who have been war horses for New Zealand for years. But it's a fact.
Take a look at current New Zealand teams - our sevens boys are the only ones badly falling off the pace. Olympic gold was clearly not a priority for our top players in 2016, so why should it then be a priority for our fans?
Quite frankly, I don't think many rugby addicts could give you more than a couple of names in our current sevens squad, let alone where the next round of the World Series is being held.
And before you suggest it's purely because we are not winning the way we used to, bear in mind that Gordon Tietjens won 12 World Sevens titles (I had to google that), yet even then did it hardly get a mention in the media.
Tietjens and Co would return to Auckland as world champions but at the airport there wasn't a "Welcome Home" haka in sight.
It just wasn't a big deal.
If you are a young, prodigious rugby talent, sevens is nowhere near the top of your career wish list - well and truly behind the All Black jersey, Super Rugby and possibly even the NRL, with all 16 clubs now sending scouts to every major schoolboy tournament.
Canada winning in Singapore is just a sign of the times. The sevens bell curve has changed forever, but unfortunately not in New Zealand's favour.
Where's Deano?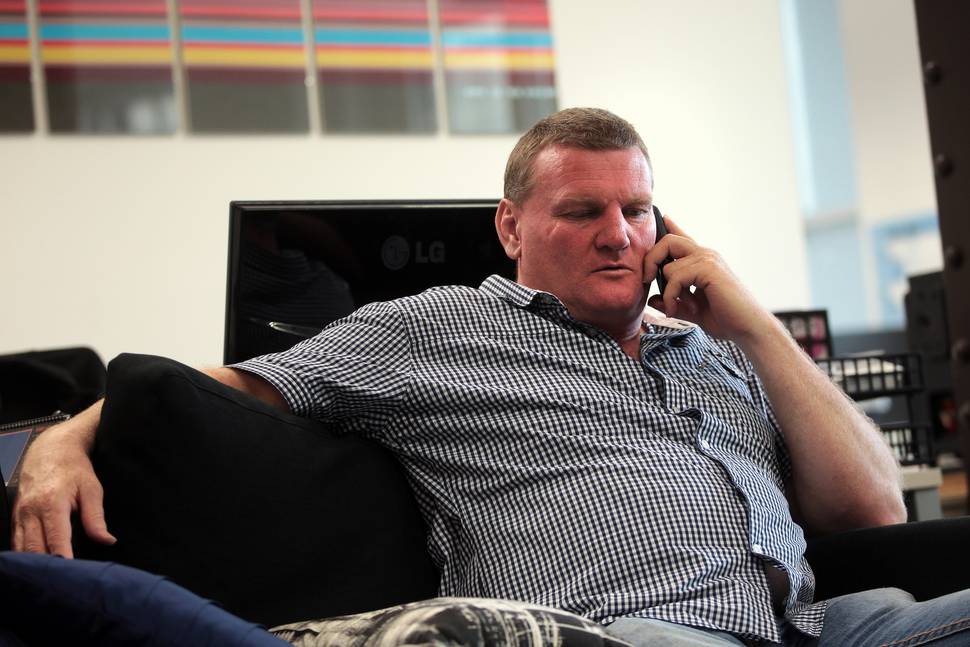 Many years ago, we "lost" Dean Lonergan. He was a regular of my Friday show on Radio Sport, but one particular day, he just didn't show - not Dean's style.
Thankfully he did return in full Lonergan gusto and energy the next week, but I find myself wondering recently, where's Deano?
Joe Parker's world title bout against Hughie Fury is only a couple of weeks away, but there doesn't seem to be much hype.
Where is Lonergan and his fellow master puppeteer of the media David Higgins?
Usually this far into a fight build-up, they have the media lapping it up. Right now? Radio silence. The only thing I could put it down to is the confusing nature of boxing these days.
Who exactly is Joe fighting and where? For a time, it seemed like the answer to those two questions would never be found.
The Kiwi public have bonded big time with Joe, but this time I just wonder if it's all too much.
Until he fights the real Fury, or Joshua, or Klitschko, we're in a frustrating holding pattern.