The pinnacle event of Auckland's racing calendar will go ahead in brilliant sunshine after last weekend's washout.
The Auckland Cup has begun with the first race of the day, the Crombie Lockwood 1200m, being won by Sultan of Swing.
The marquee race starts at 6.21pm, and the Herald will bring you all the colour and glam from Ellerslie.
Hundreds of people have turned out to enjoy the sun and the races at the Auckland Cup at Ellerslie Racecourse.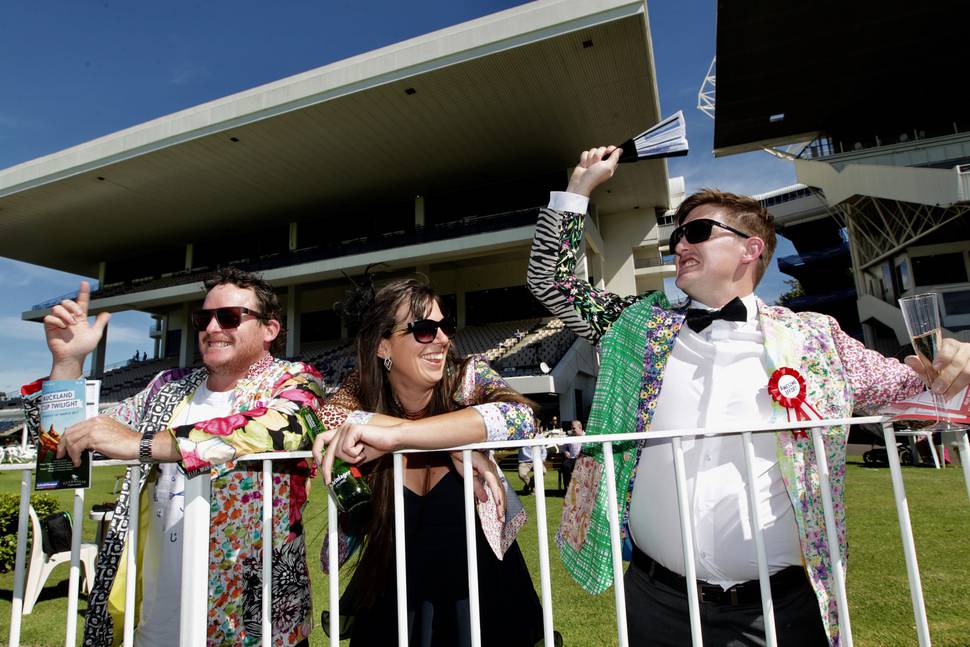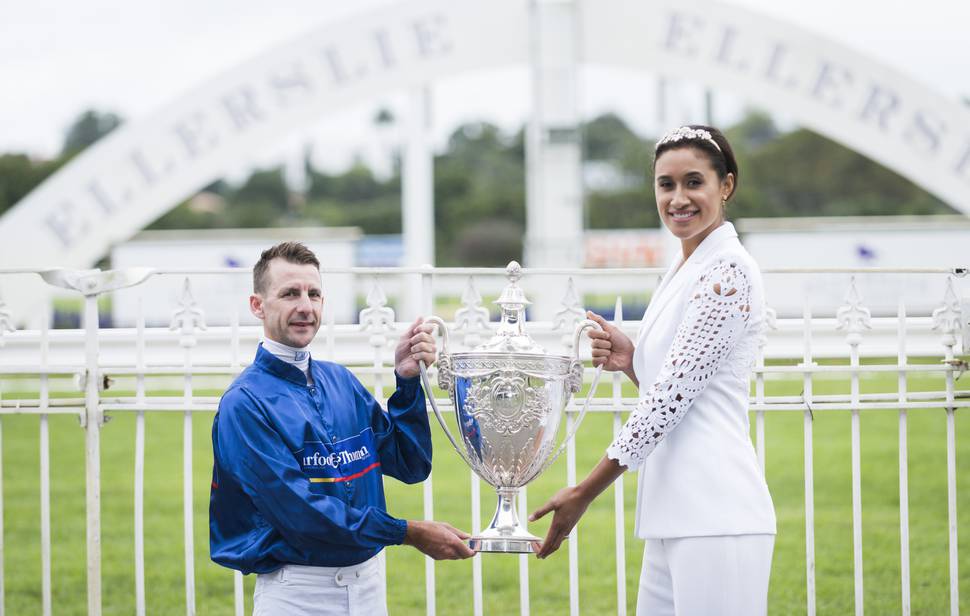 ---
After last weekend's big wet, the event was moved from Saturday to a twilight event tonight, with the rescheduling costing the Auckland Racing Club "hundreds of thousands of dollars", according to chief executive Cameron George.
George has called on employers to let staff ditch work early to attend the races.
"We were expecting an event on Saturday with upwards of 15,000 people on course and we have a lot of partners that put a lot of time and energy into it.
"Likewise for the club, a lot of preparation takes place in the months leading up to the day and then to have it washed away at the last minute is devastating for everyone concerned."
General admission to the twilight event at Ellerslie Racecourse is now free, and tickets for premium areas are at discounted prices, giving punters who otherwise may not have been able to a chance to access the more glamorous side of the races.
Those who purchased tickets to last weekend's races have been refunded, George said, and food from the cancelled event was donated to the Auckland City Mission.
A strong field of six female jockeys will be among the line up, including current New Zealand Jockey Premiership leader ​Danielle Johnson.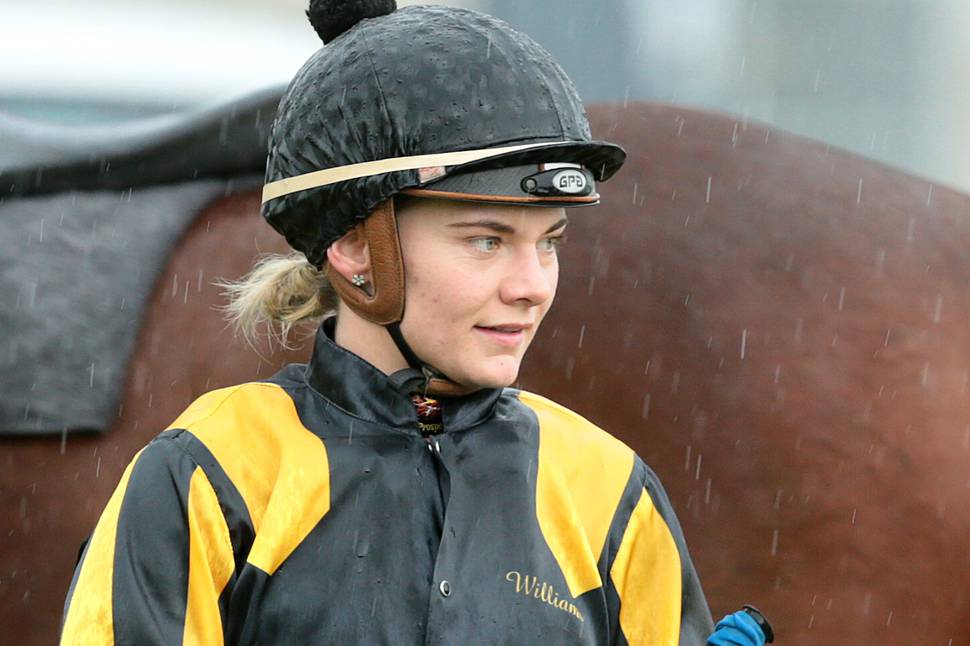 Johnson, 25, will be riding Five To Midnight in the race, and she told the Herald she expects nothing less than first place tonight.
"I want to win of course," she said.
She said the cancellation and rescheduling would have more of an impact on the trainers than the jockeys.
"It hasn't affected me but for the trainer they get up here on the Friday and they're expecting to be racing Saturday, but for me it's absolutely fine."
She doesn't expect a damp track to be much of a hindrance either.
"I think my horse is good through a reasonably wet track so I'm not concerned about that at all.
"He went well in the lead up race, had a month in between runs, so he's going to take a lot of improvement out of it."
Having finished second and third before and "missing out on the lollies", Johnson is keen to maintain her place at the top of the premiership standings.
"If I could win the premiership it'd be nice, we've still got a few wet months to go."
Close behind her in second place is Alysha Collett, who will be hoping to guide Nymph Monte to victory.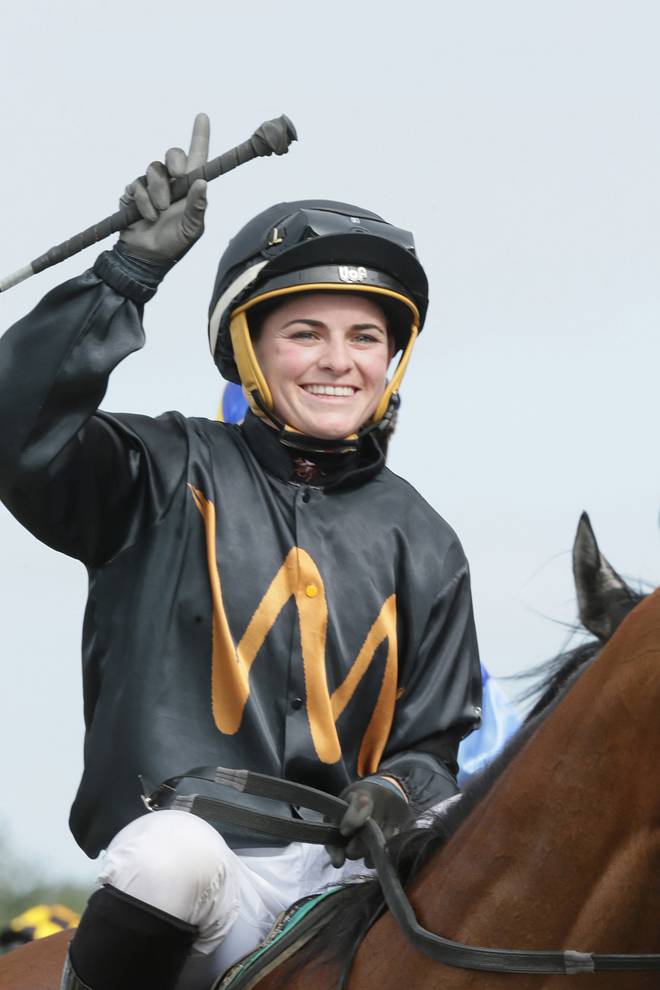 Collett told the Herald she hopes the skies remain clear ahead of the race.
"Just to be starting the race would be a good start, I just hope we don't get any more rain to affect the track too much," she said.
"I think my horse shouldn't mind it too much, it should actually enjoy a bit of moisture in the track, I'm looking forward to it. I've got a tricky gate but hopefully we'll be a good chance from there."
The 22-year-old is hoping to come in amongst the first six runners, and said the rescheduling has worked to her advantage.
"I've just taken it in my stride ... it actually gives you a couple more days to have a good look at the field.
"I haven't ridden the horse since a race in Christchurch in November, so I got to ride it [Tuesday] morning and I was really happy with its work, it was a good opportunity to be able to ride it."
Ellerslie is her favourite track, and she hopes familiarity will pay dividends with a strong showing.
"I've done plenty of riding there, I'll know where to go," she said.
Collett said Kiwi female jockeys are "quite strong at the moment".
"I know that there's a lot more of us getting opportunities so it's really good. The strength of our female riders is increasing and we do get more rides now which is great."
Trainer Lisa Latta has two runners in the Auckland Cup - King Kamada and Five To Midnight - and said she's "excited" to have two horses in the pinnacle event on the Auckland racing calendar.
"Five To Midnight is a real up and coming staying type horse, he's got good form leading into it and he doesn't mind a bit of fire out of the track which obviously we're still going to get," she said.
"King Kamada had a much better race last start, he's been a bit disappointing this season but he did show a glimpse of his old form last start."
She expects Five To Midnight to "probably be the better of the two".
Having to readjust after last week's cancellation was a minor spanner in the works, Latta said.
"I'm based in Palmerston North so the horses travelled up to the Waikato Racing Club in Hamilton and they stayed there, obviously then we had to turn around and bring them back home.
"It doesn't seem to have hindered them, looking at them they travelled back well and they've eaten up the whole time through so they'll travel to Auckland on [Wednesday] morning and then up to Auckland on Thursday."
Latta said there was no difference between the talent of male and female jockeys in New Zealand.
"The girls are really holding their own now, they're really on a level playing field with the males."