Chelsea centre-back John Terry wears three pairs of new boots in every English Premier League game. Yes, three.
He wears a new pair to warm up, a new pair for the first half and a new pair for the second, then never touches them again.
He justifies this incredibly wasteful ritual with a fear of the stretch. "When they get a little bit stretchy, that little bit big, I feel you lose that little bit of touch, which is why I get new ones," he told Soccer AM.
When you're earning $200,000 a week, ripping through $1000 worth of boots every gameday probably makes sense somehow, but back in grassroots New Zealand Football reality, I adopt a slightly different approach.
Playing in the amateur Northern League, I embrace the 'stretch' and the 'wearing in period'. I try to make two pairs of boots last the season, one for game day and one for trainings.
So when Adidas sent me their newest release to review - the Adidas X 16.1 - it was a big deal. It was 50 per cent of my future footwear. It was the equivalent of John Terry getting sent 57 pairs of boots.
When they arrived, my first thought was: "Oh dear." I saw a highlighter-pink coloured heel and sighed, reminiscing of a simpler time when boots were black and neon colours were for bibs.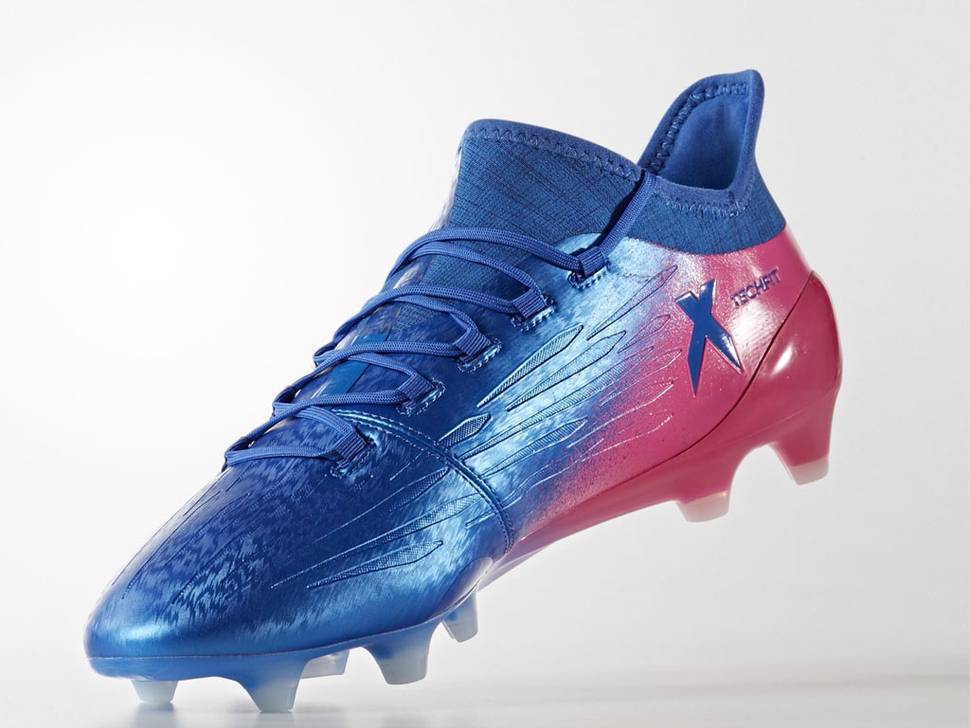 But they didn't look too out of place on the training pitch and surprisingly, warranted little attention from normally critical team mates. Pink is the new black.
For comfort, the Adidas X 16.1 can't be beat. Straight from the box, I could play a game in them, and eased through four training sessions without the hint of a blister or complaint. I have a wide foot with a high arch, but the X 16.1 catered to my awkwardness and felt just right.
They are super light too. Perhaps not quite at the level of the featherweight PURECHAOSbut light enough to make you feel half a step quicker.
The Adidas X 16.1 design features a sock system which helps lock the foot in place, looks pretty fancy and impresses the kids.
It didn't take long for me to nominate the X 16.1 as my match day boot. Comfortable, light and with cutting edge technology it was a no brainer. I might even wear them for some trainings too. John Terry would be sick to his stomach.
But the real test will be their longevity. Can they withstand a 24-game season of hard grounds, wide feet and agricultural defending?
What: Adidas X 16.1
How much: $NZD 256
Short summary: Incredibly comfy, light, classic design with highlighter heel.
Rating: 4.5/5