On the cusp of this Super Rugby season, there is a question that behind closed doors faces all five New Zealand franchises. It's a query that's not thought about much in Aotearoa's landscape, as we tend to breed humble and respectful sporting heroes and that's reflected in a "we" over "me" attitude.
However it's time to consider, whose team is it?
It's not necessarily New Zealand Rugby's team, or the CEO's, or the coach's, or in some cases even the star player's. Rugby teams have a natural hierarchy and discovering the particular shape of that can take time.
It's obvious the CEO writes the cheques and tries to handle stripper-gates, the coach designs the game plan and the players play. However on every team, there's an individual whose influence, whether he chooses to wield it or not, transcends organizational boundaries.
To decide who this person is we're going to use the same system that TheRinger.com used for a similar piece on teams in the NBA, which boiled down to three factors:
LEVERAGE: The more in demand a CEO, coach or player is, the more leverage they have. It's a pretty shady way of measuring an individual's talent and scarcity, but works well. For example if we measured it on a five-point scale, Blues rugby league convert Matt Duffie would score a one, while rugby league convert All Blacks superstar PHENOMENON Sonny Bill Williams would score a five.
STANDING: This is an indication of how well respected a player is within the franchise and New Zealand Rugby. It's the equivalent to who would get to sit at the head of the table when the Barrett family sits down for dinner and gets first dibs at the plate of steaks. Giving you another idea of how this would work on our five-point scale; Crusader's playmaker Ben Volavola would score a one, whilst Kieran Read would score a five.
POWER: This is where things could get really fun. In a theoretical power struggle between two members of an organization, which person would be sent packing? A power level of one is equivalent to Hurricanes' baggage man/massage therapist Paul Minehan (the only reason being, he's the sole individual without a profile photo on the 'Canes website. Sorry Paul!) while head coach Chris Boyd would be a five.
BLUES: TANA UMAGA
After Sir John Kirwan led the Blues to just 17 wins in 58 games, there was a lot of excitement around the appointment of Tana Umaga in 2015. The man himself was very quick to point out that the process of turning New Zealand's most underwhelming franchise into a contender would take time. Results wise, Umaga underestimated his ability and that of his squad, as his first year in charge was the Blues most successful campaign in five years. It was the first time since 2011 that they recorded more wins than losses.
LEVERAGE: 3
Despite his impressive CV that boasts jobs all around the world, Umaga is still a developing coach. He is way behind the likes of Rennie and Boyd in terms of Super Rugby's win/loss column and championships. The Highlanders and particularly the Crusaders would likely pass on Umaga as they've committed to new coaches or coaching structures that they'll back for a few years.
STANDING: 4
Umaga is a God in the eyes of most Super Rugby players. They probably felt the same chills I did when Umaga led the All Blacks' Kapa O Pango for the first time in 2005 and were wowed by his brilliance on the field during his playing days. He's shown that stature by recruiting the likes of Sonny Bill Williams, Augustine Pulu and former All Blacks analyst Alastair Rogers to the Blues.

POWER: 5
There isn't a single player in the Blues who win a power struggle with Umaga. Blues CEO Michael Redman would probably hand in his resignation if the dreadlocked one told him to.
CHIEFS: DAVE RENNIE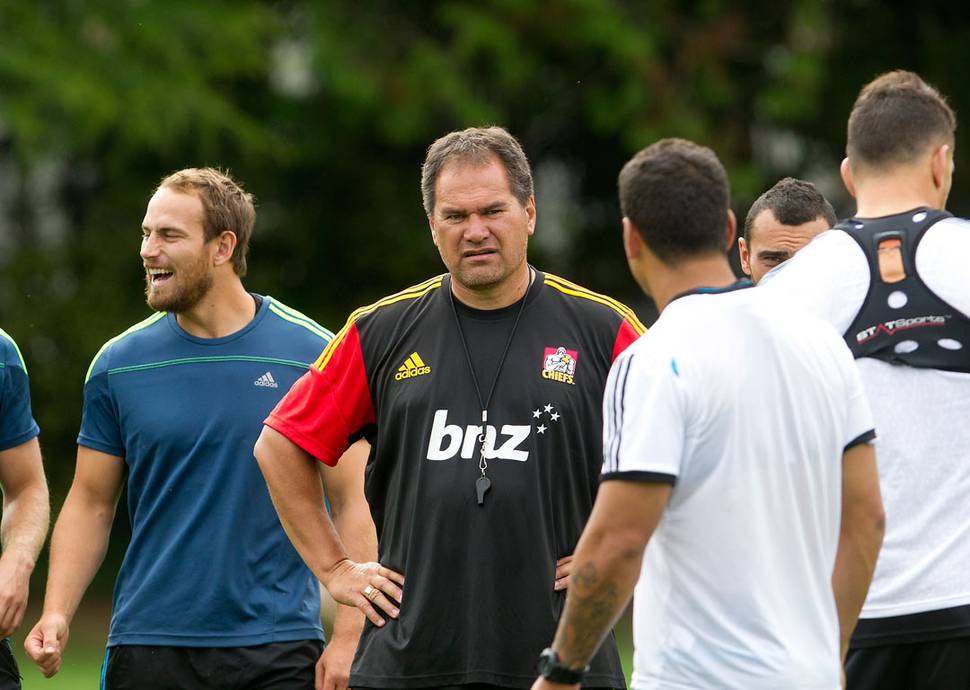 If South African rugby commentators are calling for you to be the Springboks first overseas head coach in their illustrious 126 years, you must be pretty good at your job. Chiefs CEO Andrew Flexman and all the players are well aware that Rennie runs the ship in all parts of the franchise. He has two Super Rugby titles with the franchise, enjoyed success with the New Zealand under-20's, transformed Manawatu and was the last Wellington coach to taste provincial glory. It's a crime Steve Tew and Steve Hansen haven't made him a part of the All Blacks coaching staff.
LEVERAGE: 2
You'd think this would be higher after a very glowing paragraph of Rennie, but he's heading overseas after this Super Rugby season to coach the Glasgow Warriors, and the Chiefs have announced Colin Cooper as his successor.
STANDING: 4
Rennie led the Chiefs to back-to-back titles in his first two years on the job. Since then they have never missed the playoffs. It would not surprise me if Chiefs fans start up a GiveALittle page to add Rennie's head to the Maori Entrance gate at Waikato Stadium.
POWER: 5
Rennie enforced a short-term media ban on a certain outlet after the Chiefs were accused of cheating against the Hurricanes. That's power.
HURRICANES: BEAUDEN BARRETT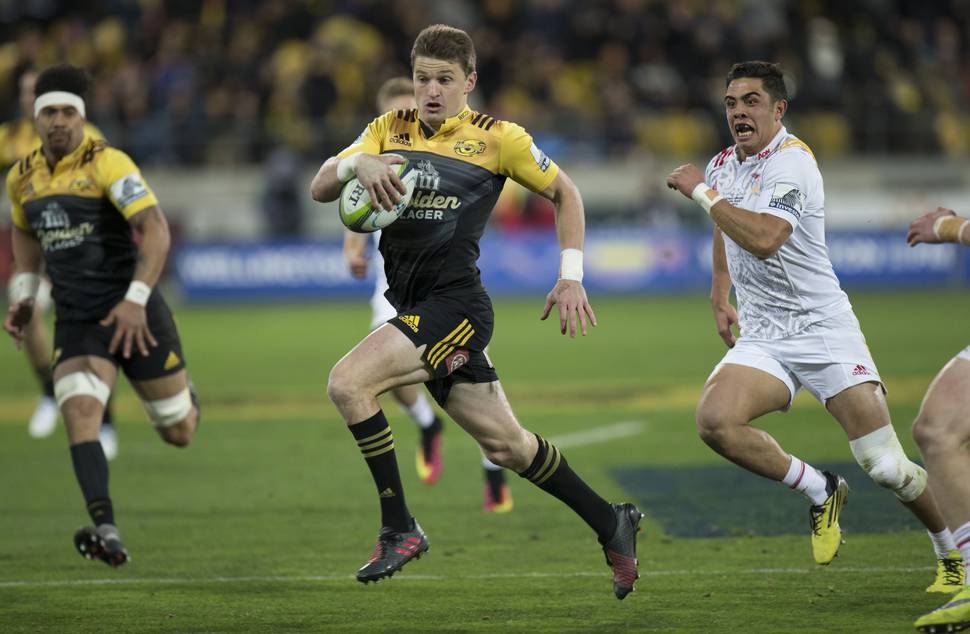 It took one very short year for Beauden Barrett to overtake Aaron Cruden as the All Blacks first five and then swiftly be compared to Dan Carter as our greatest first five ever. The pace, vision and sometimes kicking ability that Barrett possesses is freakish. The dude is also only 25.
LEVERAGE: 5
There is an alternate universe where Kirwan signed Barrett to the Blues back in 2014 and the Auckland franchise are heading into this year's Super Rugby season looking at three-peating and Kirwan is now part of the All Blacks coaching staff. However that universe does not exist. Barrett continues to turn down the advances of the Blues and probably several other clubs. He's more wanted than a Donald Trump impeachment.
STANDING: 5
Barrett is the face of the Hurricanes franchise and his little brother Jordie Barrett, who he lured away from the Crusaders' reach in the off-season, could well be the next leader of the pack. Beauden is like the rich but dumb guy in high school, who's still rich and working as an Auckland Council parking warden, just to make your life hell.
POWER: 3
Unfortunately for Beauden Barrett he's one leg injury away from not being the superstar he is now. If his pace deserts him there are questions as to how effective he can be. I also don't know if he'd beat Dane Coles in a fight to the death. The human cannonball played 77 minutes of a Bledisloe Cup test with pretty much a broken rib for goodness sakes.
CRUSADERS: HAMISH RIACH
This could've been Kieran Read or All Blacks coach Steve Hansen, who has a habit of enforcing rest upon the All Blacks' Crusaders. However in the interest of fun I've thrown it to the man who according to his LinkedIn bio has been the Crusaders CEO since 2001. In that time he has overseen four of the red and blacks seven Super Rugby titles, making him the most successful big cheese in the league.
LEVERAGE: 1
The jury is still out on how influential Hamish Riach has been to the Crusaders success in Super Rugby. He did get the job at the same time Robbie Deans/Richie McCaw/Dan Carter were running the show.
STANDING: 2
CEOs of New Zealand Super Rugby franchises are probably quite limited in their powers, as the death star that is New Zealand Rugby, make all the big decisions. Riach will have to hope that his head coach decision pays off and first five Richie Mo'unga can make another huge leap in his second year in the competition. Effectively, the most Riach can do right now is pour gravy over a burnt roast and hope his guests find the meal enjoyable.
POWER: 2
The CEO surprised many New Zealand Rugby fans by snubbing Tabai Matson and Dave Hewett, to appoint Scott Robertson as the Crusaders new coach. It may've hinged on Robertson's Braveheart-esque pitch to the Crusaders board in which the former Canterbury mentor said something along the lines of "his men always follow him into battle". If Robertson can get that type of buy-in from the Crusaders, Riach could be overthrown quicker than you can sing "Reuben Thorne".
HIGHLANDERS: THE SMITHS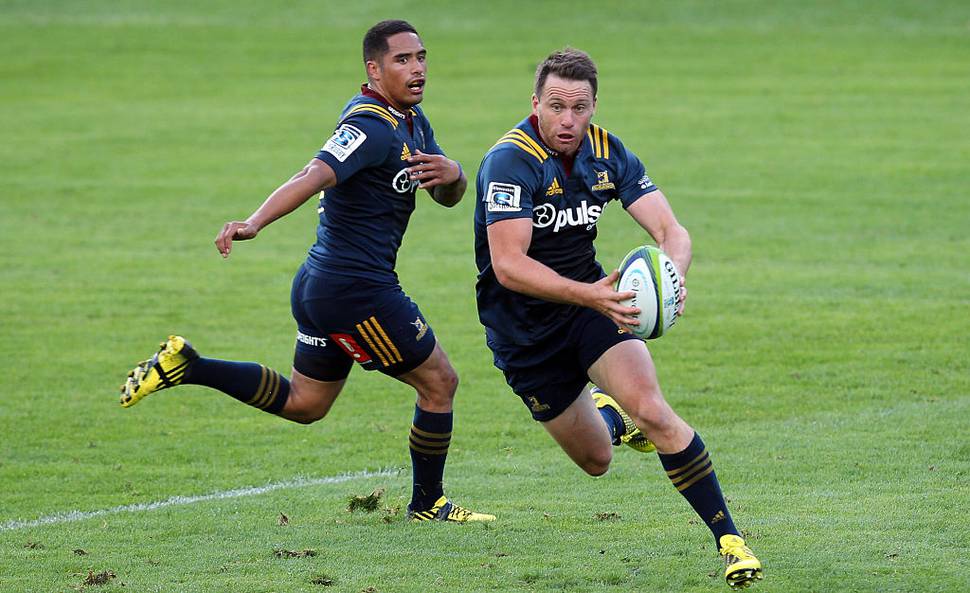 Head coach Tony Brown may be one of Otago's favourite sons, but Aaron and Ben Smith really run the town. The two All Blacks have been and possibly still are the best players in the world at their position. They almost single handedly guided the Highlanders to their first Super Rugby title in 2015 and the pair have committed to the franchise through until 2019.
LEVERAGE: 4
Outside of the Chiefs, who really don't want another PR debacle on their hands, every other Super Rugby franchise would practically roll over and beg to have Aaron Smith on their books, even if it meant another trip to a disabled toilet. Ben Smith recently became a New Zealand hero by turning down a French rugby deal.
STANDING: 4
They make up two parts of the Highlanders spine in the backline and make their teammates better in a way that someone like Beauden Barrett is limited.
POWER: 3
The rating is this low, because Ben would never have anyone fired or run out of town and Aaron is a genuinely nice human too. The true rating should be five as the Smith's possess an army in Forsyth Barr Stadium's The Zoo, a stand that is made up of largely Otago University students. We all know what horrific things they're capable of.