Libby Trickett has been a teammate of troubled Australia swim legend Grant Hackett - and a depression sufferer - so this set alarm bells ringing.
Seeing a champion and former team-mate like Grant Hackett endure what he has in the past 24 hours has been troubling for everyone who knows him, but it was the Instagram post he put out on Thursday morning that really made me sad.
Seeing that made me think he's vulnerable. Grant's an incredibly intelligent man and someone who understands how the media works.
So I feel like he's not of his normal functioning, because I don't think someone who is feeling good about themselves would post something like that.
He knows how it works.
I've known Grant for more than a decade. We first met when I made my first national team for the 2003 world championships in Barcelona. Obviously, Grant was a huge part of that team.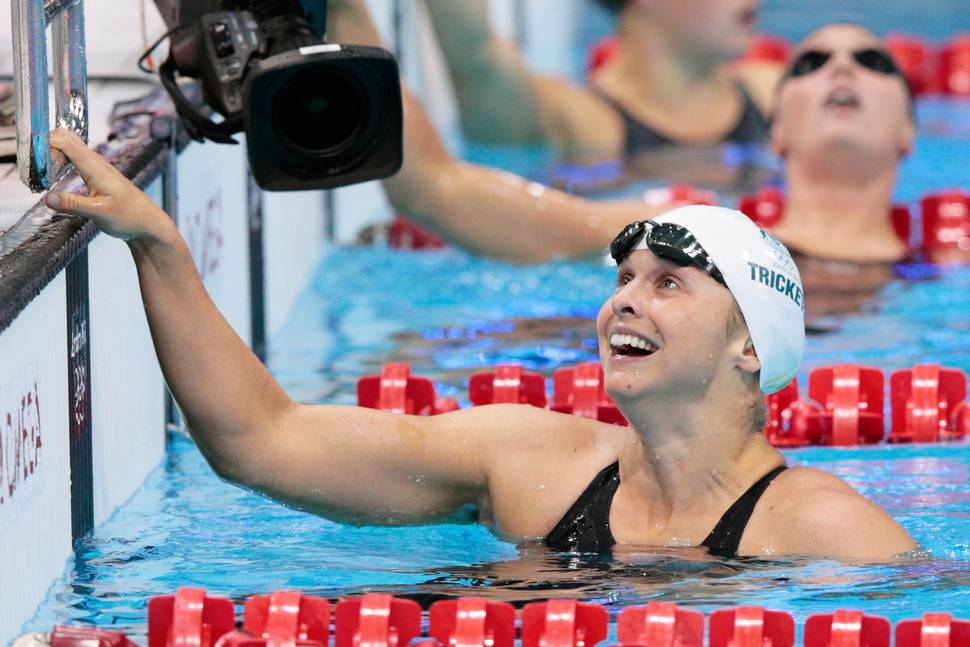 He was intense, but we all are when we're competing at that level. You have your processes and your focus, and nothing got in the way of that.
But he had a lot of time for people as well.
Socially, we ran in slightly different circles - he's a few years older than me. But he was always really friendly, really engaging and always had time for people.
If you ever had a conversation with him, you never felt like he was rushing off to talk to someone else. That was something I was incredibly grateful for, especially on my first few teams, when I was trying to find my place among it all.
He was always someone I looked up to. He always led by example with his performances. He gave his left nothing in the tank in all of his races.
The first time I watched him was in the 1500m at the Sydney Olympics, where he defeated Kieren Perkins. As a fan of the sport, that was just incredible.
We all remember the other highlights. Winning an Olympic gold medal in Athens in 2004 with a partially collapsed lung.
The 800m world record he broke at the 2005 world championships in Montreal - that was my favourite Hackett race.
There was also disappointment. I watched him miss out on becoming the first male swimmer to win the same event at three Olympics, when he finished second in the 1500m in Beijing.
And the last time I saw him was at the Olympic trials in Adelaide last year, where he just missed out on making the team. He was lovely and affable, and we had a good chat in the hotel.
He seemed really positive and looked in incredible nick.
I haven't always kept in touch, but after the incident on the flight home from those trials, I'd try to check in with people who knew him well - past swimmers, his manager - to see how he's travelling.
Overall, the feedback was quite positive. He had a new relationship, which was going quite good. From what I understand, he was studying an MBA and still doing a few business things.
But, again, the thing about mental health - as I know from my own challenges - is it can reveal itself at any time and there are so many different triggers.
From the outside looking in, we have no idea what led to this moment, and how long Grant and his family have been struggling behind the scenes.
The family unit seems like they are really struggling to cope with it all, but I hope they're able to get the help they need, as a family, to assist Grant in this really challenging time.
The difficulty in all of this, now that it's apparent that it's a mental health issue and potentially a substance abuse issue, is he needs time and space to recover.
This will be challenging, because it's going to play out on some level in the public eye, but I hope the Hackett's can see all the love and support that not only Grant has, but the family has too.
So many families around Australia would be connecting with what's happening, they're not the only family supporting a loved one with mental health battles.
My overall feeling when I think of Grant is he's a good person, he's resilient and has overcome so much in his life already, and has achieved some incredible things.
That's what is so remarkable in all of this. You can have someone who has achieved such success - and not only in the pool, in business and in television - but can still suffer from mental illness.
It's not going to change overnight. It's going to be a long process for him to heal and he needs to be ready for that process.
Hopefully, the next steps are positive ones, and he's able to find the help and the peace that he needs.