Looking for something to do this Waitangi Day? What better way to celebrate our national holiday than by staying inside and being consumed by the greatest day in American sport. Especially when armed with this Dummies' Guide to Super Bowl LI. Come for the Trump storylines, stay for more Trump storylines.

Who's in this thing?
The slight favourites: the New England Patriots, set to play in their seventh Super Bowl since 2002 and attempting to add a fifth championship. And the challengers: the Atlanta Falcons, who were defeated in the franchise's only Super Bowl appearance in 1999.

Sounds like we should be cheering for the Falcons?
Seems pretty obvious for the neutral. While their championship duck has received comparatively little attention, the Falcons have existed for 50 luckless years and a victory would continue the drought-breaking pattern that blessed sport in 2016. The only conceivable reason to root for the Patriots is if you're an admirer of sustained greatness - or a bandwagoner - and will derive satisfaction from coach Bill Belichick and quarterback Tom Brady adding to their already-compelling cases as the best to ever grace their respective professions.
I've heard of Tom Brady. He been in the news lately?
You could say that. Mr Gisele Bundchen has enjoyed a rather busy season, from being suspended for the first four games (more on that in a bit) to being spotted with a bright red 'Make America Great Again' cap at his locker. That's right, Brady is the quarterback of the deplorables. Now, that may be unfair, but Brady refuses to explain otherwise, choosing to stay silent when quizzed on some of President Trump's more abhorrent policies. After saying it "would be great" if his golfing buddy won the election, Brady has since attempted to play ignorant, saying this week he hasn't "paid much attention" to the chaos of Trump's first fortnight in office.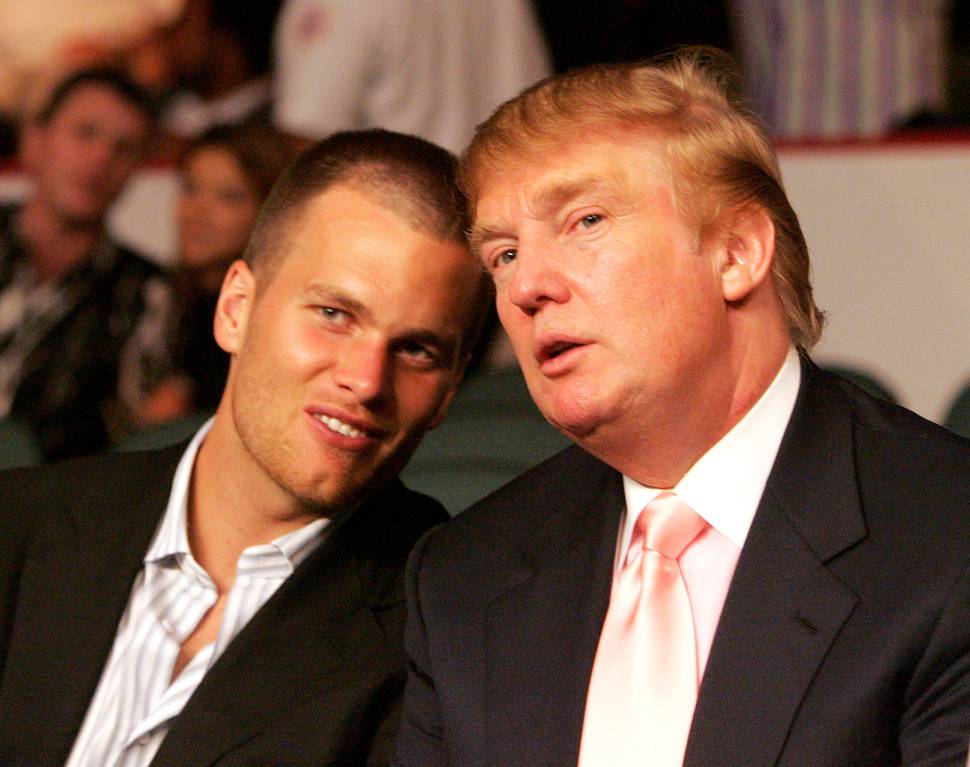 Well, Brady is probably just a bad apple, right?
I have bad news. Remember Bill Belichick? Here's a letter the coach wrote to Trump right before the election: "Congratulations on a tremendous campaign. You have to help with an unbelievable slanted and negative media and have come out beautifully. You have proven to be the ultimate competitor fighter. Your leadership is amazing. I have always had tremendous respect for you for the toughness and perseverance you have displayed over the past year is remarkable. Hopefully tomorrow's election, the results will give the opportunity to make America great again." Oh, and according to Trump, Belichick once kissed him and told him he loved him.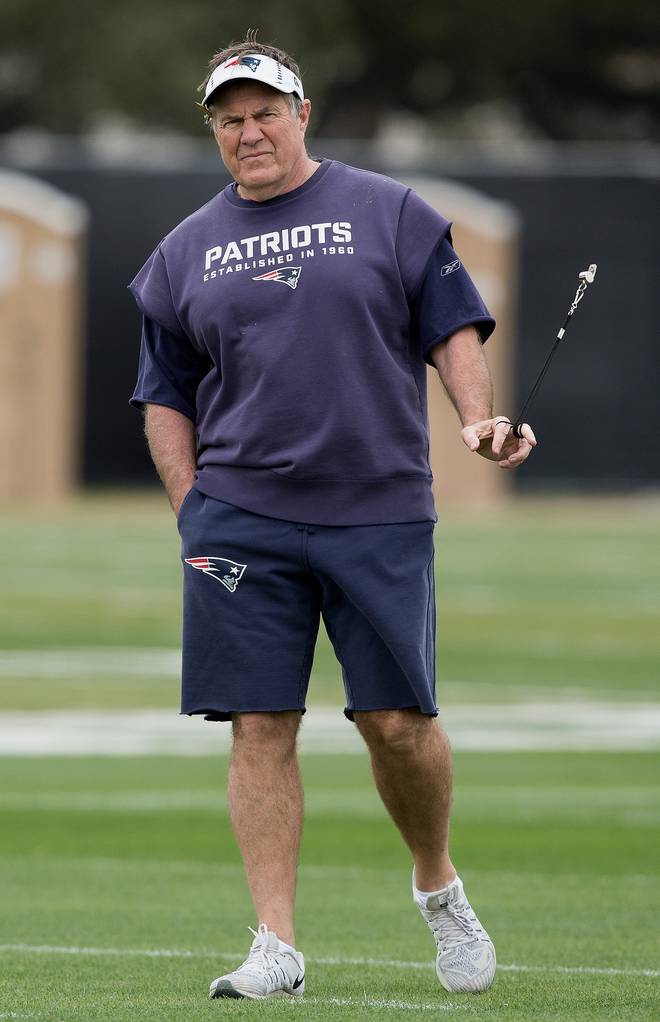 Yeesh. Anything else?
I hate to break it to you, but these serial-winning Trump fans have not always played within the limits of the law. First there was Spygate, when the 2007 Patriots were caught video-taping opponents' signals during a game, and then there was Deflategate, when the 2014 Patriots were accused of deliberately underinflating footballs to gain a competitive advantage. The latter led to Brady's suspension, after a protracted legal battle bored everyone to death. Speaking of death, there was also the time Aaron Hernandez - one of New England's best players between 2010 and 2012 - murdered a guy and allegedly killed a couple more (life imprisonment for the first, awaiting trial for the second). There's a reason the Patriots were once more voted the most disliked team in professional football.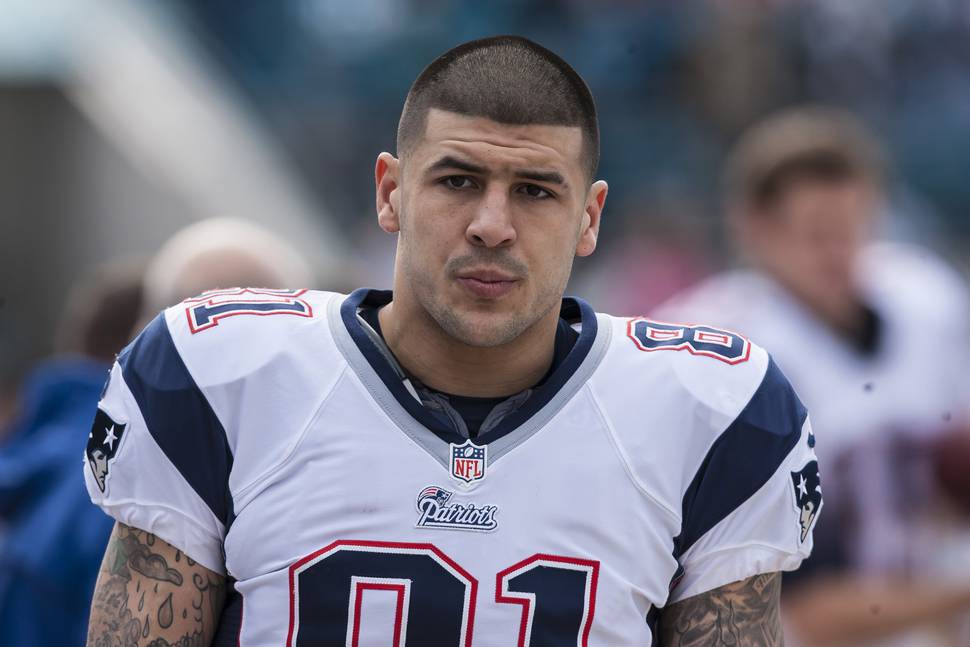 OK then! Any Trump fans or murderers among the Falcons?
No, they've just been guilty of standard NFL chicanery, like pumping crowd noise into their stadium to distract opponents and pumping their players so full of (legal) drugs they would become impervious to pain and risk their long-term health in the aid of winning a silly, little game. You know, that kind of thing. Aside from those recent scandals, these Falcons are pretty fun. After a season in which superhuman wide receiver Julio Jones helped his offence earn a reputation as one of the greatest of all time, we could be in for a high-scoring shootout on Monday. Also, Donald Glover's Atlanta was one of the best shows of 2016.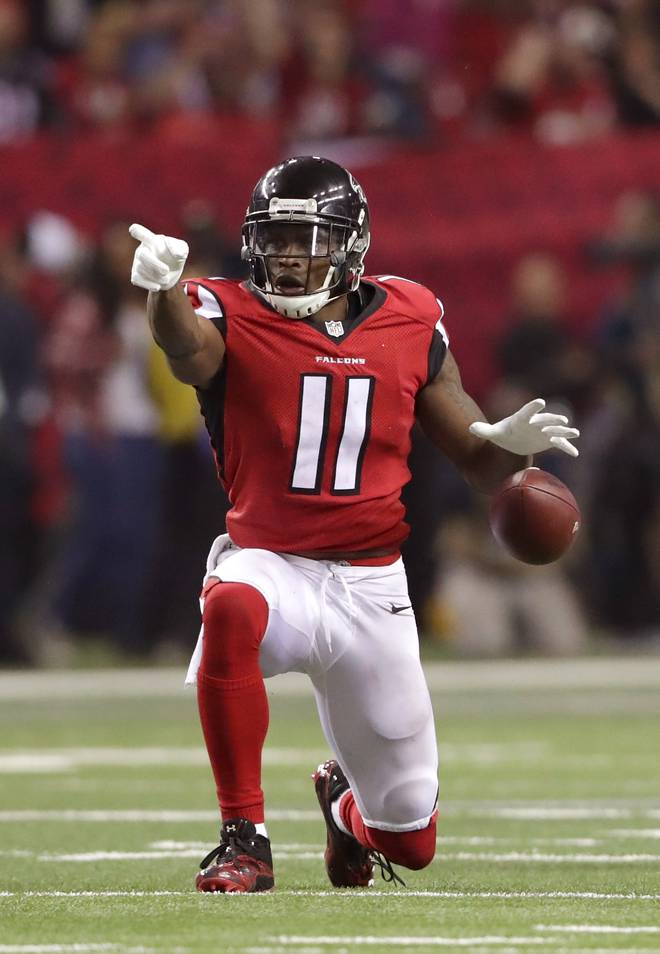 And who's Atlanta's quarterback?
Matt Ryan, aka Matty Ice, christened so in high school for either his cool and calm play under pressure, or a rather more amusing reason I am instead choosing to fully believe. You see, popular among teenagers in the United States, there's a low-priced, high-alcohol and poor-tasting beer named Natural Light, which is known colloquially as Natty Ice and which Ryan might have been a big fan of. Its Urban Dictionary example sentence speaks volumes: "Dude, I can't believe this toilet water tastes better than Natty Ice."
You mean we have the Trump-supporting husband of one of the world's most famous supermodels going against a dude named after a shitty beer?
I'm sorry, was there a question in there somewhere?

Just making sure. Enough with the frivolous stuff - who's playing halftime?
Lady Gaga. A vocal Hillary Clinton supporter and therefore an interesting choice, knowing how averse the NFL usually is to any kind of political statement. "The only statements that I'll be making during the halftime show are the ones that I have been consistently making during my career," Gaga said. "I believe in a passion for inclusion, the spirit of equality and the spirit of this country, one of love and compassion and kindness." So yeah, make sure you watch the show.
Seems like the spectre of Trump will be hovering over this whole thing?
You're not kidding. Despite NFL commissioner Roger Goodell trying his utmost to avoid the topic - asked about the refugee ban and the wall-building, Goodell said he was focused on a Super Bowl that "will bring the world together" - there's no denying the climate in which this game is being played. And then there's a traditional pre-game presidential interview on Fox, during which I'm sure the President will say only normal presidential things.

Providing Trump refrains from declaring war on Australia in that interview, can we temporarily forget about any players' political affiliations and use the Super Bowl as a merciful escape from the real world, an opportunity to forget about the various outrages dominating the news cycle and, for three hours at least, a chance to just watch some dudes toss around a football?
Yes, we can.

So, who's winning?
Patriots, 31-27. And Trump's probably getting a ring.