Another rugby dud. Another day on Steve Tew's watch.
The Wellington sevens disaster is a further cross against Tew's name. The buck stops here.
New Zealand Rugby's chief executive has been in charge long enough. He has his strengths, but it's time he tried them out somewhere else.
The crowd at Westpac Stadium for the once-great sevens could politely be called sparse.
Organisers clung to the hope it would be okay on the day, holding off the critics with vaguely optimistic statements. The truth, rows of yellow seats, stared them in the face.
They tried to save the sevens with nice food but the tournament is cooked. Red faces, not painted ones. Yet the rugby was exciting, and the people who did turn up made plenty of noise when New Zealand played Fiji.
There are three distinct things going on in the most visible parts of New Zealand rugby.
The All Blacks are booming and playing amazing rugby. Secondary schools rugby has won visibility beyond state education status. Almost everything else sucks for a national sport.
Super Rugby sucks the most. It is the most stupid, uninteresting, tiresome competition in professional sport. The points table is unintelligible. Even the final is ho-hum compared to what it could be. It's been turned into a new-territory marketing tool and All Black trial.
The provincial competition tries hard to hold its head up, and sustaining strong interest to the third tier is difficult in a small country. But provincial rugby represents another epic fail, and there has been mismanagement via over-tampering along the way.
Then there is Tew's attempt at re-organising world rugby...let's just say it is a work in long progress.
New Zealand's sevens supremacy is over. Even the women's team blew a fuse in Rio.
Worst of all, we face exorbitant prices thanks to Sky's stranglehold on the rugby contract. People I know are tuning out. As I've said before, please give the national game back to the people.
Tew is not responsible for the scandals last year. But his responses were defensive and out of step with how people outside the rugby bubble viewed them.
Far and away the worst thing under Tew's watch is the erosion of tribalism, passion, fervour. We're a buttoned-down lot, but there still used to be wild rivalries between the provinces. Auckland v Canterbury was a stoush. The Blues versus the Crusaders has turned into an exhibition. New Zealand teams are branch offices.
Down the line, the All Blacks may even pay for filling the game with middle management. The idea that trying to restore the vibrancy to Super/domestic rugby might hurt the national side is crazy.
This will sound like a platitude, but Tew has his strengths, no doubt about it, and has achieved plenty. But too many things have gone wrong over time. Every organisation needs an injection of fresh thinking now and then. Time to let the game breathe.
Tew has been in charge for nine years and at head office a lot longer than that. The former Canterbury boss was there when open professionalism arrived in 1996. It shows. Maybe this wreck is beyond repair. But surely it's worth trying to find a better way.
***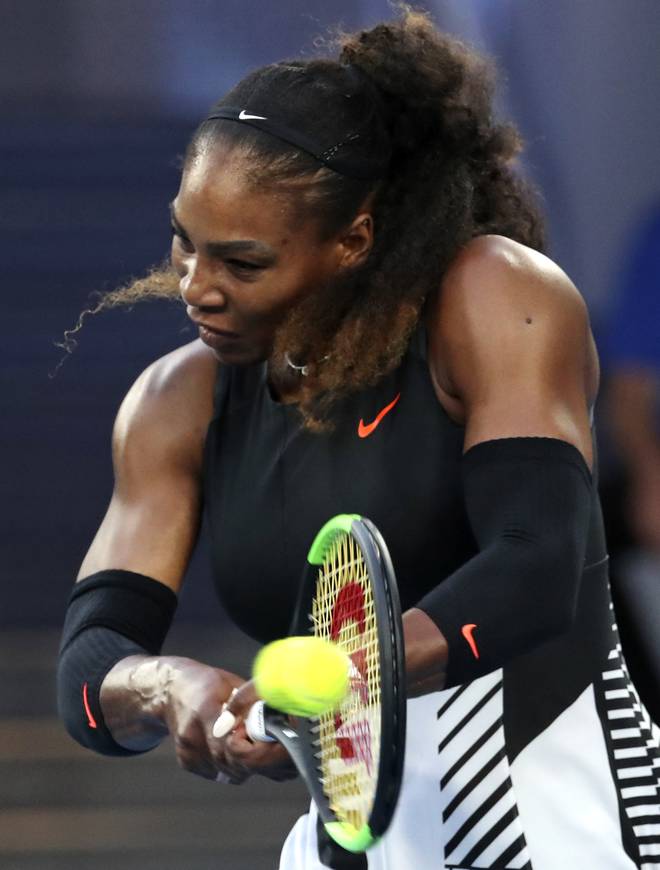 While Serena Williams marched towards a Grand Slam record in Melbourne, we are complaining about a hotel and expenses bill that is none of our business.
Actually, the Auckland tennis tournament boss Karl Budge isn't moaning at all. He wants Serena and Venus back.
And $33,000 for eight people including two superstars for a week or more doesn't seem too extravagant even if it is out of most people's price range. Serena and her delightful sister Venus aren't most people. They're not back-packers.
So are we trying to shame Serena about a bill the tournament is happy and obligated to pay?
Famous people do live well, because they can.
The Williams entourage's apparent crimes included eating regularly from Al Brown's Depot. I know lots of people who have eaten at Al Brown's Depot. Went there myself once, and couldn't get in for over an hour. Seems quite popular.
It was described as fine dining. I thought the prices were exceptionally reasonable for what was definitely a very fine dining experience, in a bustling and casual way.
Serena Williams knew what she was doing in Auckland. She won the Australian Open. The trouble is, Auckland didn't know what Serena Williams was doing in Auckland. She was here to win the Australian Open, and we got to witness greatness along the way. Fair deal.
Venus probably had a similar aim. She made the Aussie final. Mission accomplished.
Auckland opens the tennis season, so players are rusty and form can be a lottery. Conditions were tricky, and Serena kind of bottled it.
But the Williams sisters don't win every match they play, every tournament. Our isolation, the lack of genuine superstars who come here, created unrealistic expectations. You pay the fee and take your chances.
In their mid-30s, it is all about doing well in the big Grand Slam tournaments and particularly for Serena. I'm not saying everything went totally well in Auckland or was acceptable, but publicly hounding her over a bill which was in the contract? Really?
Tiger Woods didn't hit top gear in New Zealand either. Still glad he came though.
And I'm still glad Serena tried Auckland. Real glad. It was an honour. Her visit was memorable and created interest. I hope she comes back. She may play better. If she does return, where should she eat to make us happy?