Phil Taylor talks to a team member about the Olympics that was airbrushed from our history.
Brian Newth should have been proud to compete on the highest stage. Instead, the flagbearer of the New Zealand team at the Moscow Olympics says he was made to feel like a pariah.
After 37 years, he is breaking his silence and telling how the government of the day tried to get him sacked from his job, about threats and smears, and dirty tricks, of keeping a loaded rifle by his back door and about a Games that he says has been airbrushed from our history.
The flagbearer in the photo is Brian Newth, but the flag is not New Zealand's. White rings and a fern on a black background - it is the flag of the New Zealand Olympic and Commonwealth Games Association.
The Government of the day would not allow the national flag to be used. Nor would it allow athletes who worked government jobs - teachers, firemen and the like - leave from work to go.
Robert Muldoon's administration supported a boycott by the United States in response to Russia invading Afghanistan on Christmas Eve 1979 and used every available tactic to try to stop Kiwi athletes competing.
In the end, only four of the original 98 athletes named made it to Moscow - Newth, a competitor in the modern pentathlon (equestrian, fencing, pistol shooting, swimming and cross country running), and the canoe team of Alan Thompson, Ian Ferguson and Geoff Walker.
With the paddlers gone to pre-Games regattas in Europe, Newth faced the pressure at home.
The low point was an approach by sports minister of the time Allan Highet, which Newth saw as an attempt to get him sacked from his job at General Foods.
"He asked the chief executive whether it was in the interests of a major company to employ an individual who was defying the Government.
"I was called to a meeting with management and informed of this call. To their credit, the company said they would stand by me.
"Good people. This decision did not win them any friends in Government."
Newth believes his phone was tapped. There were bomb threats, abusive phone calls, "sicko" letters - the author of one claimed to have written it in blood - and dirty tricks.
Newth placed a loaded hunting rile in the airing cupboard by the back door.
"It's hard to believe," Newth told the Herald. "Younger people don't believe that's how it was, but it was."
A couple of people he ran harriers with and who worked in government intelligence later told him that he was "an unfortunate victim of the Cold War".
The interest wasn't so much in him, but those offering him support, says Newth.
A
n apology came 25 years later, from the New Zealand Olympic Committee, which in 2005 officially recognised those athletes who had qualified for the Moscow Games, but were not allowed to attend.
Newth commends the committee and Peter Miskimmin, chief executive of Sport NZ, who at the time headed the New Zealand Olympians Club, for doing something about it, but is scathing of officials of the time, who did not support the Olympic charter that calls for political influence to be resisted.
Prompted by a couple of health scares, Newth (70) is writing his memoir.
"It's a wound that won't heal," he says, not just for him but New Zealand sport. "I don't think you ever do get over it.
"I just thought that history should be about the truth. I don't think I'll get anything out of it and I'm too old now for it to matter.
"The hype, the hatred against us was fricken unbelievable. It was mass hysteria.
"I got threats, absolutely. I was called a sympathiser, a fellow traveller."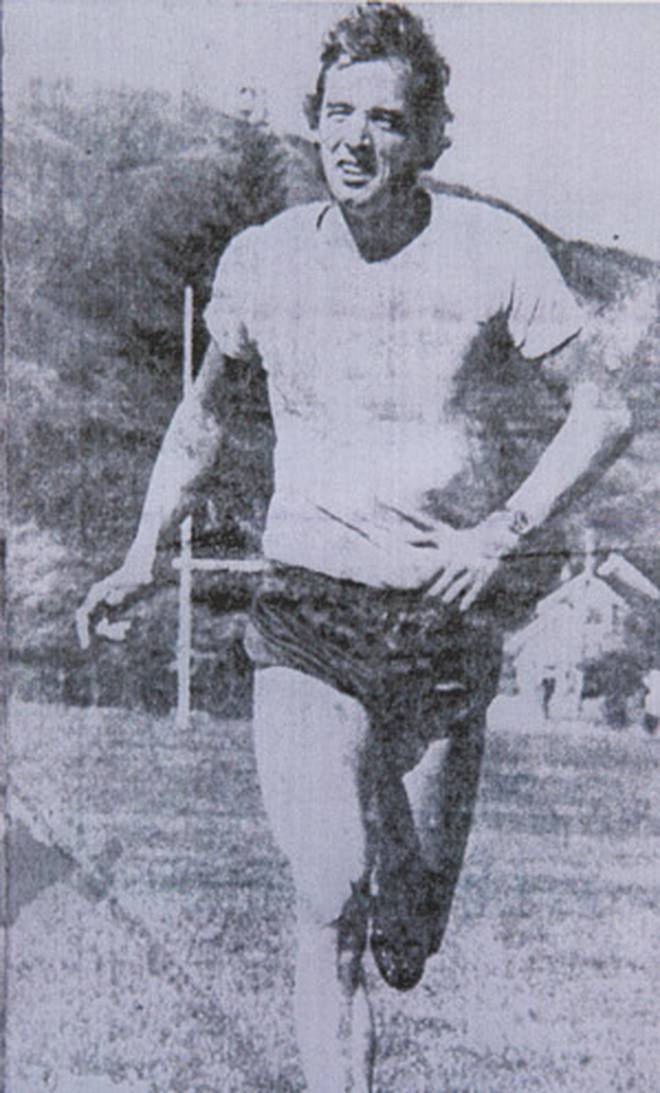 The Muldoon Government supported a boycott called for by United States president Jimmy Carter, and pressured sports organisations and athletes to withdraw.
Athletes who worked for the government were told their jobs were at risk if they went, as they would not be granted the required special leave.
The Government asked private employers to refuse extended leave and withdrew all official involvement, including consular support.
"The campaign waged by the New Zealand Government of the time was extremely nasty and more in keeping with the actions of a totalitarian state than a democracy," says Newth.
Unsettling events included bomb threats, a news report claiming he received money from a trade union with Moscow connections (there was an offer he says he did not accept), and a bogus claim that he had cashed a stolen cheque and forged a signature.
Despite several votes to review its decision, the NZ Olympic Committee accepted the invitation from the IOC to take part. Instead, individual sports were left to decide, and all but Newth's sport and canoeing bowed to the pressure.
None of the sports polled the athletes, says Newth, but took executive decisions to withdraw their teams.
Newth was and is set in his view that sport and politics not be mixed, and says many people at the time were "gutless".
The international image of New Zealanders was of "rugged individuals", he says.
"Rugged individuals were few and far between in our country then, and heavily outnumbered by spineless and fawning sycophants."
He finds it ironic that he is regarded so differently in Australia, where he and his wife Robyn have lived on and off. Australia didn't boycott, and he says he is treated as an Olympian there and has been invited as a guest to some major sports events.
The only invitation he got in New Zealand was not from a sports body, but to speak to a businessmen's club.
"No one got behind us, it was like everyone was scared. All Muldoon had to do was say you were some sort of a communist sympathiser."
At the time, the Prime Minister said a boycott was "high Government policy", that the Games was "not much of an investment for sponsors", and that "athletes should put their personal goals aside and do as their Government wished".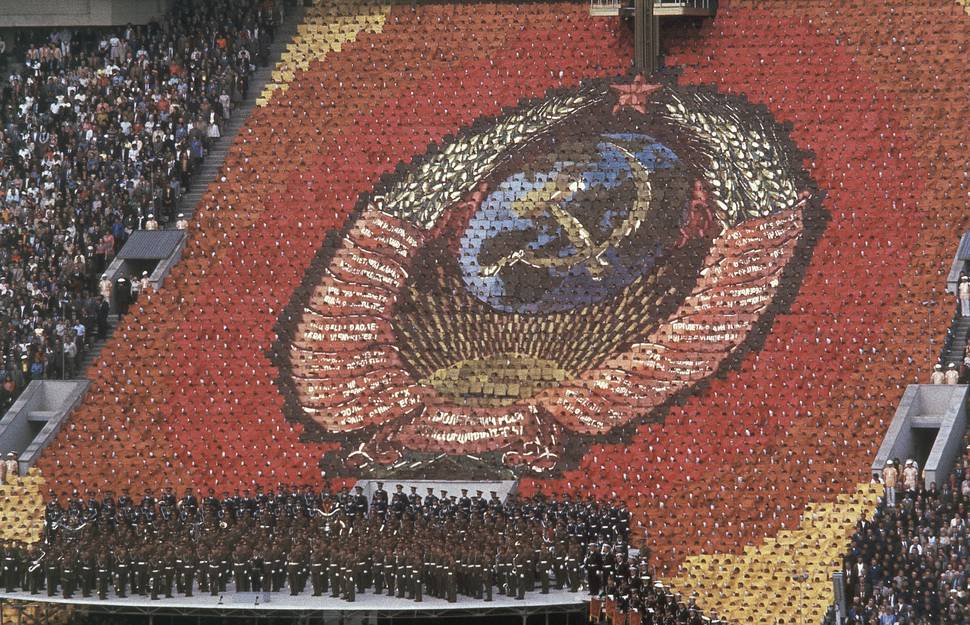 Newth says coverage of the Games was banned.
"It's airbrushed from history - gone. And there's no credit given to anyone.
"I'd had so much of it that by the time I got back, I just avoided the press. I wanted to get out of the limelight."
Alan Thompson, who won two gold medals at the 1984 Los Angeles Olympics, spoke on his return from Moscow about his incredulity that New Zealand's representative on the IOC, the late Sir Lance Cross, attended and handed out medals, when he had done nothing to help the Kiwi athletes who wanted to compete.
"I thought he was two-faced," Thompson told the Herald this week. "The hypocrisy of it all is what got to me."
Thompson said that a majority of New Zealanders seemed happy to mix politics and sport for Moscow, but were against it the next year when the Springbok rugby team toured.
Muldoon himself called for politics to be kept out of sport in 1976, when African nations announced a boycott of the Montreal Olympics because of New Zealand's sports ties with apartheid South Africa.
When the paddlers left for preparatory events two months before the Games, there were 44 still in the team, says Thompson.
"Not long after, there were only four of us."
Thompson, who was 20, said it was only on his return that he realised how divided the country was.
"I had people say to me, 'my father-in-law hates your guts'. This was from someone you don't know.
"I guess you become a bit harder, more thick-skinned, a bit more cynical about politics and sports politics."
The campaign waged by the New Zealand Government of the time was extremely nasty and more in keeping with the actions of a totalitarian state than a democracy.

SHARE THIS QUOTE:
Thompson credits Newth for the canoeists making it to the Games. As well as sticking to his guns himself, Newth's coach, a representative of two sports on the NZOC, cast two votes in favour of going to the Games on the five occasions that the committee voted.
Under pressure from the Government the committee revisited its decision four times.
"Newth bore the brunt of it and kept us going by staying strong at home. We are indebted to him," Thompson said.
After the canoeists flew out, Newth became the focal point, and his outspokenness fuelled media attention. Muldoon's call for athletes to put aside their personal goals was the last straw.
"That's when I blew my stack, and said the only person who understood politicians was Guy Fawkes and that the Government could get stuffed. No one ever said that sort of thing [publicly] in those days."
"Tay Wilson [chef de mission] rang and said 'you're getting a wee bit hot'. But, you know, I just felt like taking an axe to someone."
To this day, that's how one of Newth's mates introduces him, "the bloke who told the Government to get stuffed".
By the time Newth left for the Games, his chance of a good result was ruined. His training suffered from the stress, and plans for warm up events in France and England fell apart.
"That's what I resent the most and also that a lot of people I thought a lot of were just gutless."
Newth finished near the back of the field, well below his best world ranking of 18th in an event dominated by competitors from the Northern Hemisphere.
"I was just so worn out, exhausted by it all. It was too much.
"I'd envisaged that making the Olympics would be something to be proud of, something of note and here I was trying to hide."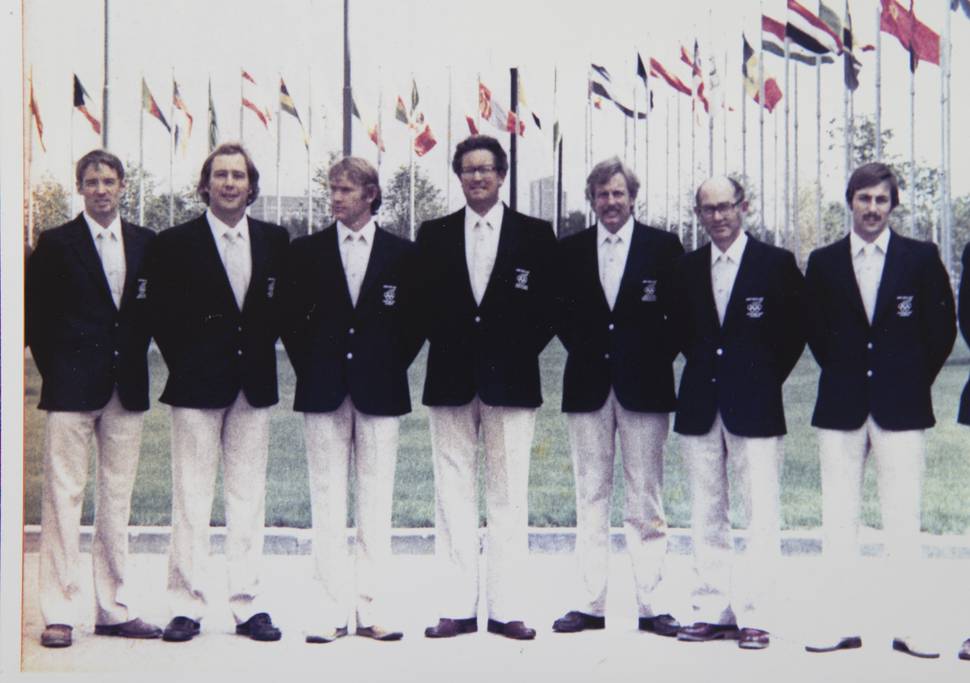 W
as the Government's decision to boycott the Games legal?
The Olympic Charter which constitutes the International Olympic Committee and was intended to bind national Olympic committees states that the games are between individuals and teams, and not countries, and that members should not discriminate on politics.
New Zealand has been both a supporter (via its Government) of an Olympic boycott (Moscow 1980) and a target - the 1976 boycott by African nations, because of the country's sporting ties with apartheid South Africa.
Though the government in 1980 did not directly intervene into the affairs of the NZOC, there was "most definitely direct pressure", lawyer Bridie Balderstone wrote in a 2006 paper published by the Australian and New Zealand Sports Law Association.
At the time, there was no protection from a Bill of Rights (enacted in 1990) from discrimination, protection for freedom of movement or ability to sue the Government.
Comprehensive human rights and employment relations reforms of the past 25 years would make it "substantially more difficult" for a government to justify the actions taken in 1980.