As far as Kiwi road trips go, it doesn't get much better than Steven Adams'.
The NBA star, who could earn as much as US$15m ($22m) a year on a new contract with the Oklahoma City Thunder, is quickly becoming one of New Zealand's most famous athletes.
However, he still has time for the small country he was born in. Whose population is only slightly higher than the state of Oklahoma in which he now lives.
Not only that, but he's still got time for the kids, the fans, and his hometown of Rotorua.
So, naturally, he brought over some of his Thunder teammates to show them why this is the best country on the planet.
From shooting hoops, to shooting targets, fish and chips, sheep, scenery and a visit to the Prime Minister's office, here's how his perfect Kiwi road trip played out.
The Welcome
Probably an unexpected arrival for his Thunder teammates, but a definite slice of nostalgia for Adams as his contingent was welcomed off the plane in traditional Kiwi fashion.
Sightseeing in Auckland
After a quick workout at the Breakers training facility, the boys went scenic. A nice trip out to Rangitoto gave them the perfect opportunity for some classic Kiwi snaps.
Archery, Paintball and Singalongs
It doesn't sound very Kiwi, but dress 'em up in some Kiwi hunting gear, send 'em over to Tauranga, and suddenly you're looking the part.
And who can forget the car karaoke video that went viral online.
Basketball Camps, Basically Everywhere
It's this sort of attitude that makes Adams one of most beloved athletes.
He was happy to help kids all over the country with their skills and frequently gave us moments that absolutely warmed our hearts.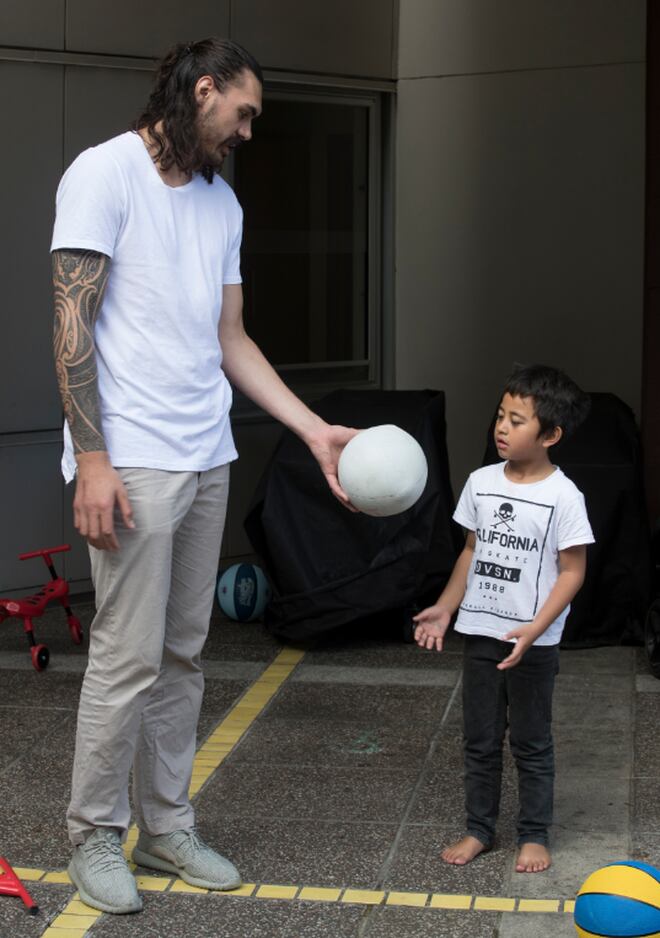 Meeting the All Blacks
Of course.
Running the Country
Even if only for a few minutes, Steven sniped the Prime Ministers chair and looked exactly how he looks on the court; dominant and in charge.
Queenstown and the South Island
What would a Kiwi road trip be without a trip to Queenstown?
The idyllic South Island location provided some of the best pics of the trip, including some more shooting, a ride on the shootover jet and some cheesy posing.
Finally, the Sheep Selfie
Roadtrip complete.