A look back at the highs and lows of Gordon Tietjens' 22 year-run as coach of the New Zealand men's rugby sevens team.
High points
A trophy cabinet like no other...
Twelve world series titles, four Commonwealth Games gold medals, two sevens World Cups...exceptional.
The legacy...
Tietjens won't be forgotten, that's for sure. Very few international coaches last more than two decades as he has done, or get knighted. His name will be synonymous with a game that will almost certainly grow and grow thanks to Olympics inclusion - and he played his part in getting it there. Who knows: one day it may overtake 15s internationally.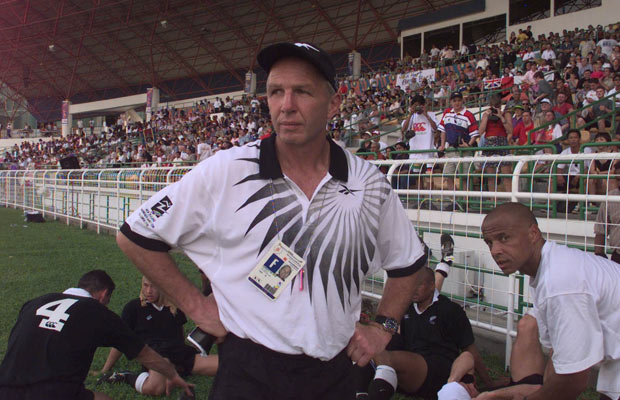 Gordon Tietjens at the 1998 Commonwealth Games. Photo / Jimmy Joe
Life with the stars...
All Black Eric Rush was re-invented as a sevens superstar and was Tietjens irreplaceable right hand man...other names to grace the team included Christian Cullen, Jonah Lomu, Joe Rokocoko, Ben Smith, Israel Dagg and quite a few more.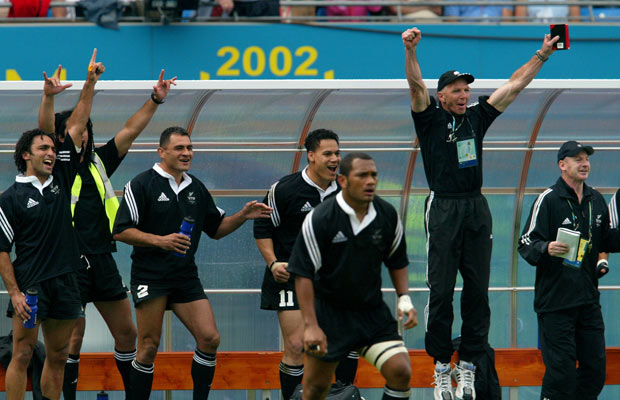 Gordon Tietjens and the players jubilant after Bruce Reihana scored the match sealing try against to win gold at the Manchester Commonwealth Games. Photo / Brett Phibbs
Read more:
Scotty Stevenson: Titch's halfway vigil sevens' great endurance act
Queen's Birthday Honours 2013: Sir 'Titch' won't be easing off
Tietjens inducted into Hall of Fame

Low points
The 2016 Olympics, obviously.
Rugby finally made it to the stage Tietjens coveted, and his team absolutely bombed. Not even a medal...and the signs hadn't been good for some time. The rest of the world had caught up and even overtaken the old master, and he lacked fresh thinking to do anything about it.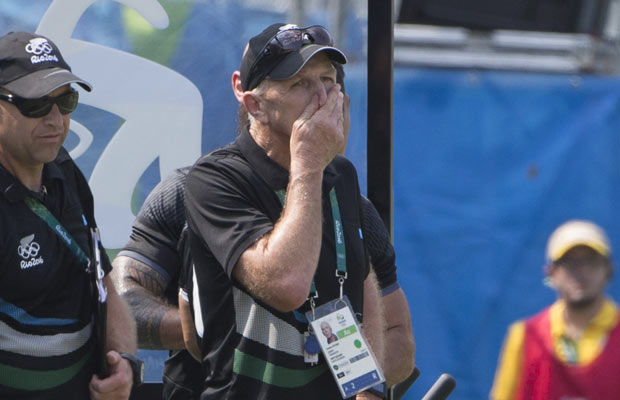 Gordon Tietjens after the defeat to Japan at the Rio Olympics. Photo / Photosport
Wellington sevens...the early years.
It took four attempts to win the home prize, that first win coming in 2003. New Zealand lost to the wonderful Fijians in the inaugural 2000 final, when fans poured into the new Westpac Stadium to watch a squad which included Jonah Lomu and Christina Cullen. Tietjens' side didn't even make the 2001 and 2002 finals.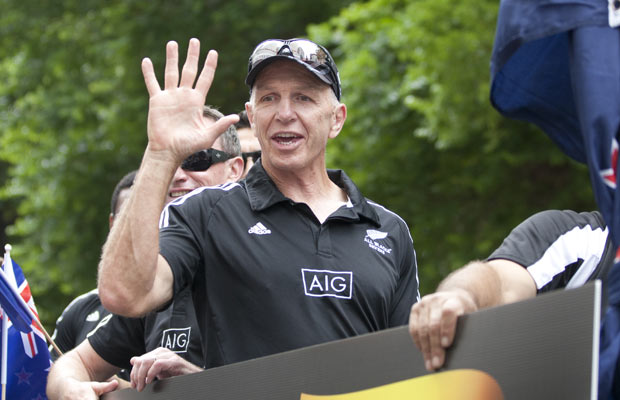 Tietjens waves to the crowd during the rugby sevens parade along Lambton Quay ahead of the 2014 Wellington Sevens. Photo / Mark Mitchell
Star struck
Tietjens lost access to his 15s stars and rising stars, who he saw as essential to success. His sevens team was once considered a key path to uncovering exceptional 15s talent. By the end, it was a side show largely unconnected to the All Blacks. 'Oh for another Eric Rush to translate my schemes into success' you imagined he might have thought now and then.