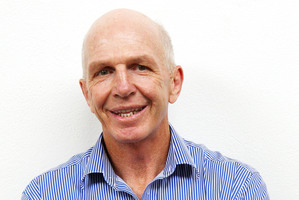 New Zealand sevens coach Sir Gordon Tietjens doesn't have any plans to tone down his gut-busting training sessions following the news of his knighthood.
Sir Gordon's training camps have long been regarded as some of the toughest a New Zealand rugby player will go through and the long-time mentor said there would be more of the same in the future.
"They won't change. I think they'll stay as they are while I'm still the coach," he said. "I'll still be known as 'Titch' by the players. Things won't change in that way."
Sir Gordon, who has been the national sevens coach since 1994, is today made a Knight Companion of the New Zealand Order of Merit, for services to rugby.
The 57-year-old was Bay of Plenty coach in the 15-a-side game from 1996-2002 but sevens is where he has made his mark.
Sir Gordon has won 11 world series crowns, a World Cup title in 2001 and four Commonwealth Games gold medals, and was inducted into the International Rugby Board Hall of Fame last year.
Nearly 40 All Blacks have played under Sir Gordon in his sevens set-up. He said that level of player development was what kept him invigorated in the role.
"I still love it and I still want to remain involved. I'm looking forward to the Olympics in 2016. I think that's going to be a real challenge and the pinnacle of my career which is obviously going to come round pretty quickly and it's just another special part of my coaching career.
"The motivation is having a passion but it's the culture we have in the sevens side. We are a massive family. I love working with the younger players. I love seeing younger players promoted through the grades to Super rugby and in some cases going on to become All Blacks."
Sir Gordon, who played for the New Zealand sevens side as well as Waikato and Bay of Plenty at provincial level, said it wasn't a challenge to keep the secret when he found out he was going to be knighted.
"It's not so much thoughts, I think it's more shock than anything. I'm just obviously very humbled by the award and pleased in a lot of ways to see sevens rugby recognised and the way the sport's grown globally. It's moving forward, so for it to be recognised in some way, that was really pleasing."
Despite being a full-time rugby coach and one of New Zealand rugby's longest-serving employees, Sir Gordon still spent four days at Bay Engineers Supplies last week, such is his dedication to the firm he has worked at for many years.
Sir Gordon said he expected jibes from his old mate "Rushy" (former All Black Eric Rush), "who is certainly someone that with his humour and his wit will have me on a bit".
"But I'm expecting that so I'll brace myself for it."