Japanese pole vault phenomenon Hiroki Ogita has spoken out to give his side of the viral moment his manhood collided with the pole vault bar during the qualifying rounds of the event inside the Rio Olympic Stadium.
Ogita has become one of the biggest sensations of the Rio Games after an unfortunate camera angle suggested he failed to clear a height of 5.3m because his penis brushed the bar.
Unfortunately, the foul effectively cost Ogita a place in the final.
Despite clearing the height on his second attempt, the Japanese athlete was only able to make a height of 5.45 metres with his last jump, which left him in 21st place, ending his campaign in Rio.
However, that is not the end of the story.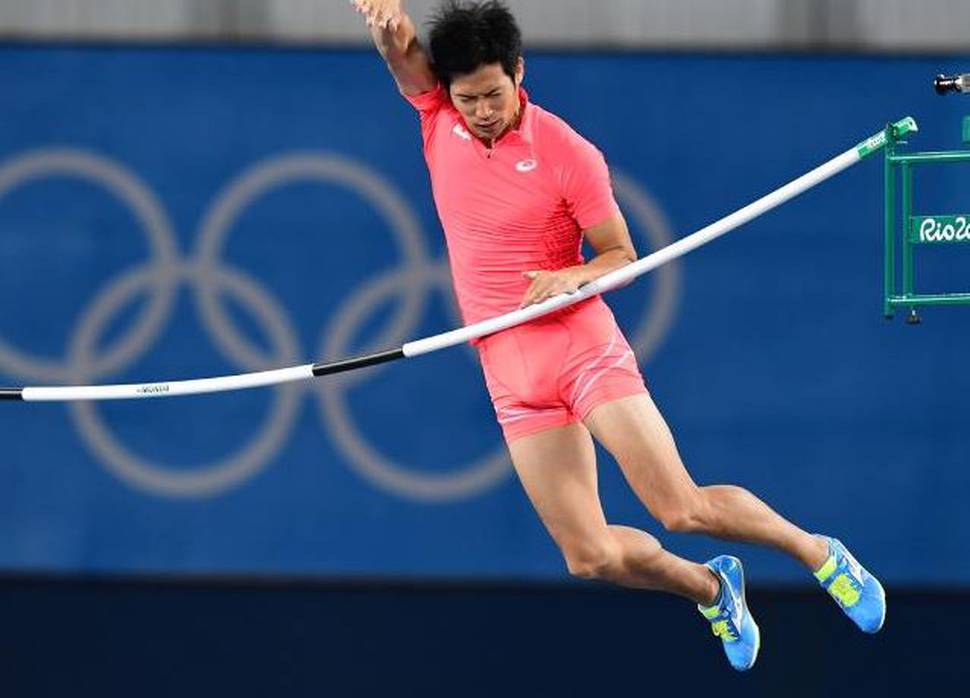 Ogita has now responded to the interest from media around the world to give his version of the story.
The 28-year-old said he can't fathom why the story has made headlines around the world.
He claims the story is not as simple as the famous camera footage suggests.
Ogita said his leg first made contact with the bar, which was then dislodged when his arm also made contact.
"I never expected the foreign media to take me down like this," he posted on Twitter.
"It's one thing if it was true, but I have to say I'm pretty devastated that they'd go so far to make something up to mock and ridicule me so much.
"To be honest, it's pretty rough, but I guess I'm in the spotlight so this might be some kind of opportunity. I'll do my best and get the results so that I get the last laugh.
"It doesn't matter if you do it for a joke or whatever, I ask you to go and watch an actual game at a stadium for once. I hope you appreciate, even a bit, what a great sport pole vaulting is."
He also saw the funny side of the story.
"Watching again, this is pretty funny, if I say so myself. LOL."