When a Kiwi sports dietitian was working with Singaporean swimming star Joseph Schooling, she knew he had the making of an Olympic champion.
The 21-year-old Singaporean swimming star who took out the gold medal in the 100-metre butterfly, beating Michael Phelps has been working closely with Dunedin-based dietitian Kirsty Fairbairn.
Fairbairn has been working with Joseph Schooling for two years, making sure he eats correctly in order became an Olympic champion.
She was cheering him on in her home yesterday evening when he beat Phelps to win a gold medal- the first ever medal for Singapore in Olympics history.
"I'm so proud of him, he believed in himself.
"I was just so happy, ...I was jumping up and down in the lounge watching him."
Fairbairn and her husband Lyndon moved to Singapore in 2014 where she was heading up the Singapore's elite sports centre. Schooling was based in Texas studying at the university when she contacted him to become his dietitian.
The pair communicate mostly through Whatsapp and Skype.
"I make sure he's on track and reassure him. A big part of my job is to encourage motivate and empower him.
"I told him, I want you standing up on the blocks, knowing you have done everything you can and you are as well-prepared as you can be."
Fairbairn's work with him has had a big impact on the talented Singaporean swimming star.
"He had a reasonable good diet for a 20-year-old living in the States but I told him he needed to eat better.
"He was getting his carbohydrates from fluids but he needed to get it from food."
Through Fairbairn's guiding, Schooling was eating his second or third breakfast at nighttime, helping his body recover quicker.
"It's really invigorated him. He starts brilliantly and he's stronger. It's just amazing."
But it hasn't hasn't always been easy.
One night during the Southeast Asian Games last year, Fairbairn said Schooling was "tired and exhausted, thinking of getting some junk food".
"I watched him for 20 seconds grappling...but he ended up eating the right food at a buffet at his hotel."
"That's when I knew he would make it."
Fairbairn said Schooling had Phelps "quite clearly in his sights".
"He idolises him and it's quietly been the focus [to beat him].
"He's never vocalised it. It's so fantastic he can beat someone he looks up to so much."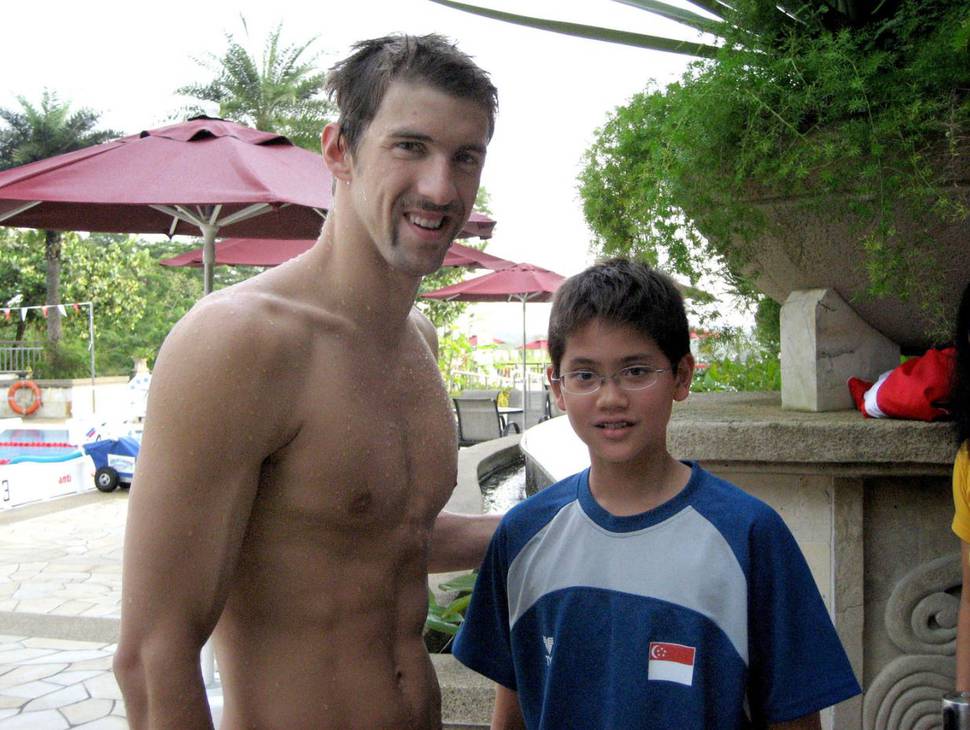 While she left her job in Singapore last December, Fairbairn has continued to work with Schooling.
"I still manage his programme. He's reliant on my advice so I make sure he's on track and touch base with him."
Fairbairn will be flying to Singapore tomorrow where she will meet up with Schooling and her former colleagues at the sports centre.
"I imagine there will be a big parade for him."