As part of our comprehensive build-up to Rio 2016, the Herald, in association with ANZ, is counting down New Zealand's top Olympic towns. Today, number six - Nelson. Find out how the list was compiled below.
He was an amateur against the professionals; a fisherman against multi-million dollar athletes.
But at the 1984 Summer Olympics, Rex Sellers was unbeatable.
He and Chris Timms sailed their tornado class yacht to Olympic gold in Los Angeles. Their catamaran - think America's Cup but smaller - was too fast for everyone.
He might not have been training every day but Sellers spent his life on the water, making a living as a commercial fisherman.
From November to February he'd catch enough crayfish in Fiordland to fund his sailing, on which he'd concentrate the rest of the time. But even then Nelson's only gold medallist would still work too.
"There was a guy called [Paul] Elvstrom. He was the most successful Olympic sailor and he got into the tornado class in his later years.
"He was always getting interviewed because he was the most famous sailor," Sellers remembers.
"He made a statement once. 'How come this Rex Sellers is beating you?' he was asked. He said, 'it's because it's hard to beat a man when the wind and the waves are his friend'. In other words - I was on the sea 12 months of the year.
"I was competing when I was fishing too, my mind was on the sea all the time."
And of course, the more he caught, the more money he made and the more he could fund his sporting endeavours.
Sellers is one of three Nelson-born Olympic medallists. He's responsible for half town's haul, adding silver in Seoul to his gold in LA.
Bronze medals came from Rod Dixon, in the 1500m in Munich in 1972, and equestrian Jonelle Price, in the team eventing in London four years ago.
Sellers was born in 1950 and educated at Nelson College. At as young man he drifted in and around sailing, having a few years off to work, before finally taking up the tornado class in the late 1970s.
He never looked back, winning selection with Gerald Sly for the 1980 games in Moscow.
But the New Zealand boycott robbed him of the chance to compete and, he reckons, a medal.
So straight away attention turned to the LA games four years later. A generous benefactor gave all New Zealand sailors the use of his house in California and for a few months of 1981, '82, '83 and '84 the kiwi yachties trained, raced and prepared off the US west coast.
This gave them invaluable knowledge of the local conditions, the winds, the swells. Tilting out of the water, Sellers and Timms seemingly flew, while their opponents flapped behind them, unable to keep up with the nimble and canny kiwis.
"When I came home there was all the big fanfare and I thought I'd like to be a professional sailor. I went and saw sports promoter Andy Haden.
"He said, 'listen Rex, they'll never be any money in yacht racing'. I went back to work."
Sellers would concentrate on his job for two years before amping up training for the next two - a pattern he'd repeat.
Preparation for the 1988 Olympics in Seoul wasn't the same as four years before. All the competitive races were in Europe and Sellers and Timms were then off to the unknown waters of South Korea.
But the pair still bagged silver.
By 1992, at 41, sailing officials thought Sellers over the hill. But he knew he wasn't and with new racing partner Brian Jones came fourth at Barcelona.
A bit of luck here and there and the pair would have picked up a medal.
Sellers' final Olympic hurrah was in 1996 with Jones, when the pair came 15th.
Sellers retains an interest in sailing, but it's "diminishing".
He would have liked to have been appointed Olympic yachting team manager but missed out to an American.
Finally, he was given some recognition in 2010 when he was appointed a member of the New Zealand Order of Merit.
Sellers moved to Auckland in the early 1990s and lives at Cockle Bay. He fishes for pleasure and still has a commercial fishing venture, although he leaves the catch up to others.
Sellers remains one of our most successful sportsmen.
He's got the medals to prove it.
From terror in Munich to civic pride in Nelson
You'd be hard pressed to find a man who knows more about Nelson sport than Jeff Rackley.
Now a real estate agent in the sunny seaside city, Rackley played cricket for Nelson and rugby for Nelson Bays, including against the touring Australians in 1978.
Six years earlier he was at the Munich Olympics as a welterweight boxer.
Rackley was beaten early on but was a stone's throw from history when 11 members of the Israeli team were taken hostage and eventually killed by Palestinian terror group Black September.
"I was asleep next door," he says. "We got evacuated at about 4.30am. We wandered down to what was the dining room, a huge dining room that could sit 500 at a time, in the village itself. We went down there and basically waited for things to happen. It was pretty eerie."
Back in Nelson, Rackley was part of the parade to welcome home the city's Olympians, including runner Rod Dixon, who won bronze in the 1500 metres.
As many as 12,000 people turned out on Trafalgar St as the athletes paraded through town.
"That was pretty cool. It was blow-away stuff really."
Rackley later spent a decade reading the sports news on Nelson station Fifeshire FM.
Dixon made his name while living in Nelson, as did gold-medal winning sailor Rex Sellers and equestrian Jonelle Price.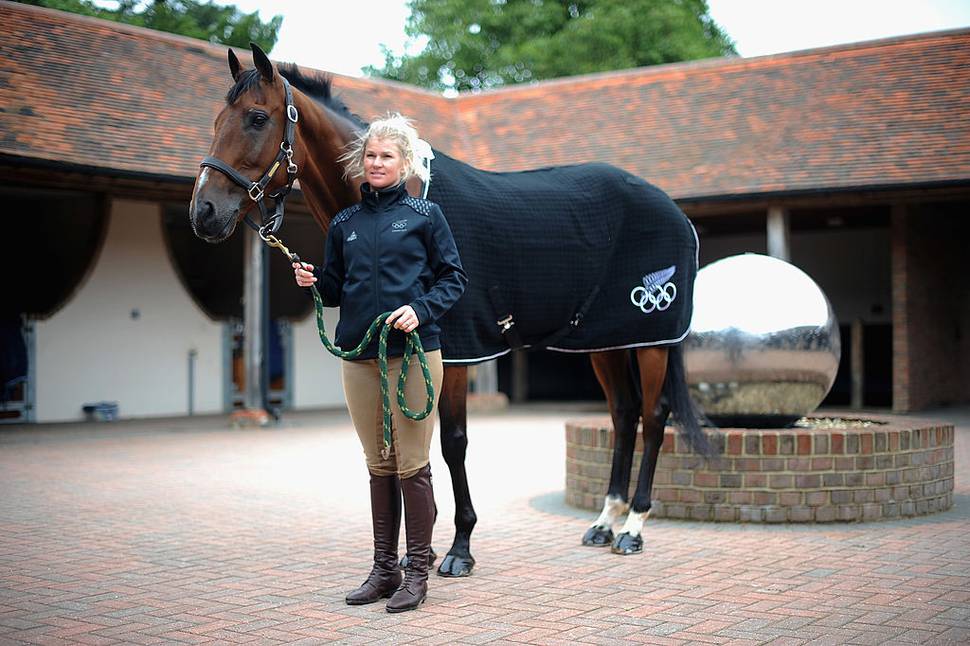 Rackley and Sellers were at Nelson College about the same time.
"He was in a class of his own with some of his sailing exploits. He was very classy," Rackley says.
He still keeps in touch with Dixon and watched him run at the '72 games.
"He still lived at home with his Mum when he won bronze. He couldn't walk down Trafalgar St without people wanting to shake his hand and pat him on the back."
Winter or summer sports thrive in the sunshine and athletes get the chance to prepare outdoors.
"We've got the climate here. It's still the best weather in New Zealand," Rackley says.
"It's the best place in the country."
How we did it
We analysed information about every summer Games medallist to come up with the 10 towns that have made the biggest contribution to Olympic glory.
The final position is the result of combining two rankings. The gold rank is based on the number of gold medals won by people born in each town and city, divided by current population.
The Olympic rank is based on the number of medal-winning Olympians born in each town and city, divided by current population.
We averaged the rankings to come up with the final position.
Today's town, Nelson, is sixth on the ladder. It's the birthplace of three Olympians who have won four medals, including one gold. Its population is 48,700 according to 2015 figures from Statistics NZ. Its gold ranking is 11 and Olympic ranking 2, giving an average of 6.5.
The method isn't scientific and we expect it to prompt debate. We know some athletes might identify with the towns they were brought up in rather than where they were born.
But our ranking gives a strong indication of the places that have given us greatest cause to celebrate Olympic success since Harry Kerr won New Zealand's first medal - a bronze in the 3500m walk at the 1908 Games in London.