Running sports to produce medalists requires considerable resources and they don't come cheap, writes Massey University Professor Steve Stannard.
Like all journalists, Dylan Cleaver knows that if you want your article to get noticed, base it on some inequality or inequity related to skin colour, gender, or wealth. His article 'We need to talk about how white the NZ Olympic team is' was not intended to be a race-based poke at New Zealand Olympic sports, but a commentary of the result of the current medals-based funding model for high performance sport.
The photo of the almost exclusively blonde-headed rowing team was probably just a convenient attention grab. Nevertheless, the article was a reminder that the current funding model has consequences, even if these include the hair colour of those going to Rio.
For the chief executives of the relevant National Sporting Organisations, the big event is not the Olympics, but the subsequent allocation of government funds, based on their performance primarily at the Games. Running these sports to produce medalists at an international level requires considerable resources and this includes the right personnel. Some of these people - coaches, sport scientists, and managers - don't come cheap. Salaries therefore make up a very good proportion of where the government funding goes.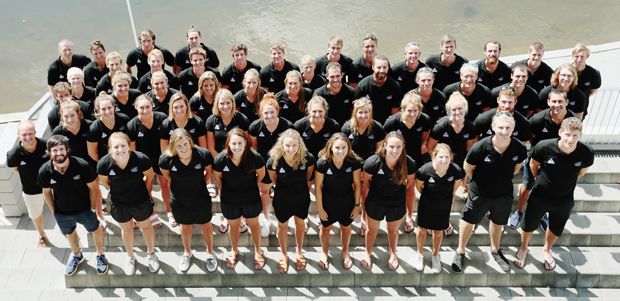 The New Zealand rowing team are do enjoy a lion's share of funding along with rowing and cycling. Photo / Getty
Not surprisingly, a good medal haul by a sport at the Olympics or Commonwealth Games means the sport can afford to keep employing these people. It's a sort of vicious circle that naturally results in the employees of the sport spending nearly all their effort on the very few who are likely to win medals. Unfortunately it then becomes easy to disenfranchise the far away grassroots, the clubs, and even the provinces when representation requires centralisation. Cambridge is a good example of the latter for rowing and cycling, two of our three biggest funded sports.
Dylan Cleaver: We need to talk about how white the NZ Olympic team is
Those in the government who construct the funding model know this, and are even party to a governance structure in these sports where the disenfranchised membership are not able to have a say. After all, the government is in charge of their money aren't they, and a good medal haul is a political win for the incumbents.
Without some sort of external and independent check every now and again, the nature of this arrangment, accompanied by the incestuous nature of NZ sport, can breed an insideous culture of arrogance where decisions are made by personal preference rather than through a transparent process. Akin to a government being in power too long where things just start to go a bit rotten. The difference being that the voting public can get rid of a government at the next election. Getting rid of sporting administrators is rather more difficult.
Lack of diversity in Kiwi Olympic team? NZOC respond
What is sadly lacking in New Zealand is a regular and thorough auditing of our publically funded sporting organisations by truly independent people. Such a process should never be seen as a witch hunt, but a proactive process to keep the sports healthy and ensure that our money is spent wisely. It's probably high time this audit included the current funding model and its consequences. Who knows, maybe someone might uncover some "blonde" decisions.

Professor Steve Stannard is Professor of Exercise Physiology at Massey University.