What are the chances you and your doppelganger are scheduled to appear on two different TV shows, in the same building, on the same day, at the same time?
Pretty high according to New Zealand cricketer Ross Taylor who was supposed to be starring in a new Indian Premier League expert role with Sky Sports UK. Instead, he was minutes away from appearing on a morning football show to talk about the FA Cup semifinal.
His identity mistaken for a Game of Thrones star who was also scheduled to appear at the Sky Sports studios.
Taylor sensed something was wrong when he was led to a small waiting room with no knowledge of anyone around him.
"He takes me into this little room; I didn't know anyone in there. The only person I recognised was Michael van Gerwen, the old darts player," Taylor said on Blackcaps.co.nz.
"Then this guy comes over to me and hands me a mic. Now for the cricket I was told to bring dress shoes and pants and they will supply a shirt. Well this guy comes over and starts putting a clip up my shirt, and I'm like, 'don't I have to get dressed up'?"
At this point, Taylor begins to join the dots and realises he's not in the right place.
"The guy goes 'what's your name?', I say, 'Ross Taylor,' and then he turned around to his producer and said, 'told you, that's not him'. And he goes, 'oh mate, I'm so sorry. We've got the wrong person. We thought you were Grey Worm from Game of Thrones'.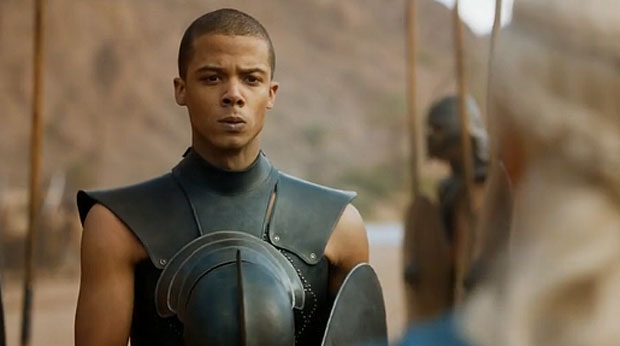 Jacob Anderson as Grey Worm in Game of Thrones.
Grey Worm, played by English actor Jacob Anderson, is a huge Manchester United fan Taylor said.
"So I was two minutes away from going on Soccer AM, the UK's massive Saturday morning soccer show ahead of the FA Cup semi final as Grey Worm from Game of Thrones.
"It would've been like that guy who came to the BBC for a job interview that ended up talking live on TV. So that was pretty funny I thought!"