Mark Hunt did it again over the weekend - taking out Frank Mir with a single blow at the UFC Fight Night in Brisbane.
The Kiwi remained humble following the win saying: "It's sad that one of us had to lose," says Hunt. "Frank is a good dude. I respect him a lot."
So what shaped Hunt to be one of the strongest and most respected fighters in UFC? His biography Born to Fight offers an insight into his horrific upbringing in South Auckland and how it shaped him for a life of resilience and career in the fighting world.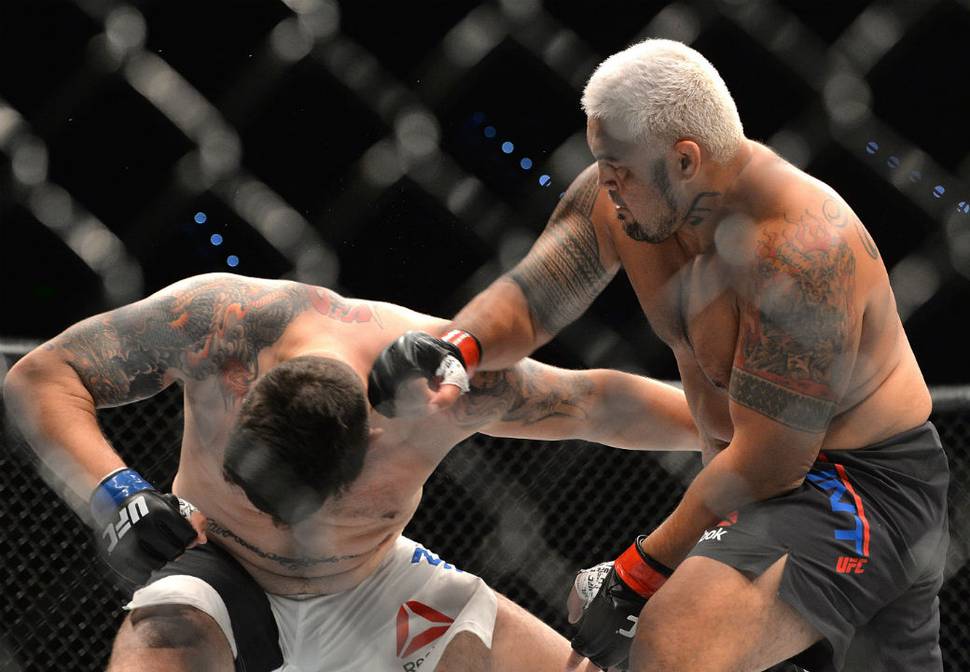 "Dad would beat us for any little thing, and with any implement. Fists, feet, broom handles, sticks, electrical wires, the hose that went from the washing machine to the tap."
Born to Fight is a tough read - describing the nightmare of life inside the Hunt household, which included his sister being sexually abused until she moved out at the age of 18.
In an extract from the book Hunt says: "I used to think my older sister Victoria got off relatively lightly. That didn't mean she didn't get beaten... We all thought Dad was soft on Victoria. He used to take her into a room with him, but inside we wouldn't hear the crashes and thumps of a beating, nor would there be blood or bruises when she came out. That s*** wasn't fair as far as we knew. We knew something odd was happening in that room, but we didn't know that something was heinous and sinful."
Born to Fight paints a shocking picture, however, he acknowledges that it shaped him to be the man and the fighter that he is today.
"At some point as a little kid, I managed to take pain and put it somewhere outside my head. It existed somewhere, but not anywhere it could stop my fight. I didn't really ever get injured then, either. I'd hear people I scrapped with copped broken jaws, busted noses, fractured eye sockets, broken ribs, but me, I was always golden. If I didn't feel pain and didn't get hurt, why wouldn't I scrap?"
Originally Hunt was not keen to share his story, but after many phone calls, a persistent book publisher convinced him that it was the right thing to do.
"It wasn't about money," he told Fox Sports.
"What she got me with was that I could help others with my story. That was what got me. I don't think she understood what she was asking for, at the time. I hope that it can help people through the journey of life in some way."
Ending his own silence about the abuse in his family wasn't easy for Hunt.
"I didn't really discuss any of that before because I don't like airing my s*** in public," he explains.
"But after me and my sister had our first talk about it, I thought it was easy. After that, it became easy."
Mark Hunt's book Born to Fight can be ordered here.