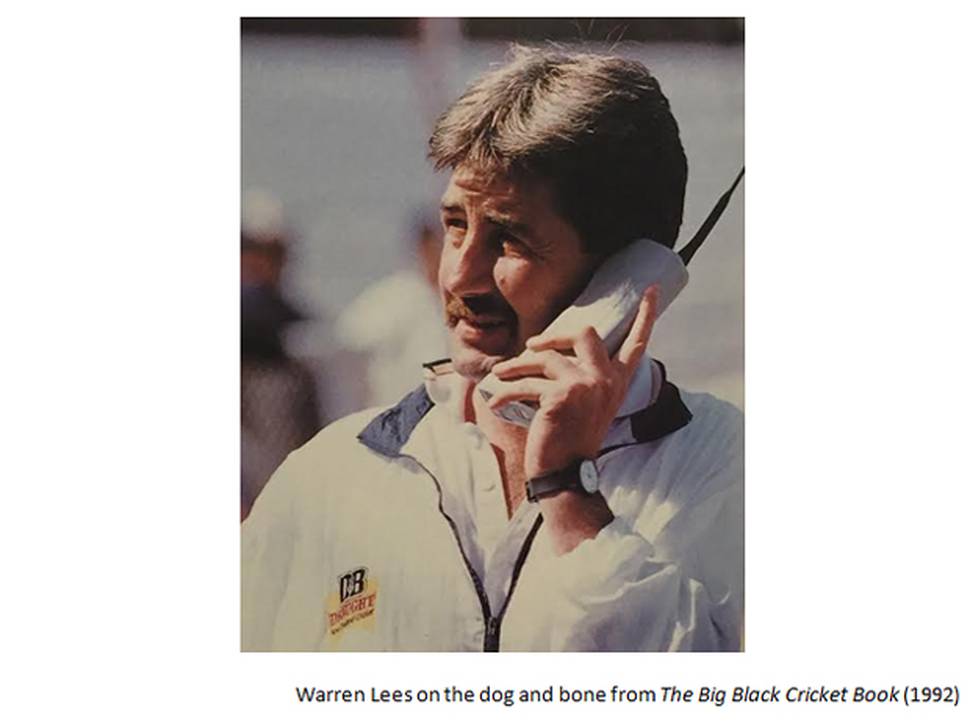 Still fizzing after Wednesday morning's sensational bowling effort from the unheralded trio of Black Cap spinners: Ish the Dish, Nathan 'Komodo Dragon' McCullum and Flatline Santner.
Well, unheralded outside the Shaky Isles anyway. It was delicious to see the men in a bit of beige triumph as a cricketing superpower underestimated us, and got comprehensively out-thought and out-played in front of a devastated crowd.
Looking forward to a massive game against the Australians tonight too: if only to see Shane Watson's cockiness pasted all over someone's cardboard permanent marker sign. Let's dare to dream in Dharamsala - and pray the thunderstorms, flooding, pestilence and apolycalypses all stay away.
***
The first over against India was a feast of action and as I tucked into my Coco Pops I was screaming at Martin Guptill to "review the damn decision" after as he was given out LBW, second ball. But of course, the Decision Review System is not available in this tournament - not because the BCCI are plonkers about its use on this occasion, but because it is not part of the ICC's official set-up for any international T20 cricket.
It is madness in one sense - as former England (and Wales) captain Mike Brearley put it this week: "I do not see the issue as a conflict between the truth and authority. Challenge does not mean lack of respect. We can get closer to the truth by using technology, without undermining authority... If technology can tell us things that the human eye cannot, then we should use it, not only to reverse howlers, but also to get a higher percentage of decisions right."
And yet as a fan, the absence of DRS means pure post-wicket carnage and riotous joy is not interrupted by 180 seconds of scripted chit-chat from umpires and stop-start replays as they check the decision upstairs. I like that old school rawness.
***
Cricket-loving data nerds DOTlovesdata (a business involving at least a couple of famous sporting names: Bracewell and Wells) have produced some spectacular vinyl records emblazoned with the details of all 107 of Brendon McCullum's record Test match sixes. And yes they are autographed by Nathan's younger brother. I can confirm that Beige Brigade HQ has secured #107 for the dining room record player. The #1 record is being sold for Plunket - well worth a squizz.
***
Heart-warming yarn from club cricketer Ricky Baker who snaffled 10/35 from 75 balls - with a hangover - for Eastern Suburbs against Johnsonville on Saturday. He said: "I had a few beers the night before and had to get home at 11:59. It's the team rule otherwise you gotta buy 5 dozen for the boys if you're out past midnight." Magnificent, and the first 10-wicket bag in the capital since Mayu Pasupati in 2003 - others include Englishman Alex Wharf (now an umpire) and Ezibuy founder Gerard Gillespie. Maybe Wijesooriya, Leach, Weerasundara, Jacobs, Mudgway, Stirrat, Fazal, Edgecombe, Hudson and Eathorne were more hungover? Well batted Zac Ringrose too, an unbeaten colossus on one from nine balls.
***
My favourite women's T20 player is Jahanara Alam, the captain of Bangladesh. She puts Chris Pringle and Craig McDermott's zinc efforts to shame with her full court press on the sunscreen application front, doubled down with a headband.
Her team has had a demented build-up to the tournament, forced to play a practice match against a men's U21 side as they have had no women to play against, and have not played an international match since November.
***
Former Firebirds assistant coach Shane Deitz is now coaching the Vanuatu cricket team and posted a telling comment on this memorable Sid Monga yarn about the madness of associate cricketers who give so much to the game and get so little:

We are preparing for Division 5 but if you saw the boys training you would think it was for the World Cup... Players get $2 a training session and train every day during the week. The bus return trip is $3. They put 100% into everything and we have very limited opportunities - only a 6-day tournament this year. After being involved with the game at first-class and international level these associate players put in as much work and even more dedication than the professional guys do as they have to work on top of training. Just doesn't feel right that these guys can't get more opportunity to play more on the international scene let alone some more funding.
***
English cricket mag, dynamically entitled The Cricketer, and "The Analyst" Simon Hughes have come up with a new way of rating players for T20 - The T20 Impact Ratings. There are a bazillion of these things around the globe for different formats, with this one analysing player impact across the main domestic comps in Australia, India and England.
In short it is The Chris Gayle Show but what struck in amongst the sports science was the presence of our very own Jeetan Patel of Rongotai College on the list of top performers - apparently he is the second best bowler for overs 7-13, behind only Harbhajan Singh. Has he ever officially retired from international cricket? (I say no.)
***
READ: Ripper Game theory piece in The Economist (seriously) about T20 unfairly shouldering the blame for the degradation of Test cricket batting. "While it is true that the mindset of Test batsman has shifted in recent times, it is not true that the 20-over game is responsible..." The real culprit? Steve Waugh.
LOOK: As the Alt Cricket crew pointed out, Afghanistan leggie Rashid Khan is operating a fiercely follicular face of 5 o'clock shadow...for a 17-year-old.
READ: Sandeep Dwivedi's Mohammad Amir - The revenant, which concludes with a massive call: "Amir's life has many layers. It's a heart-breaking tale of boy who threw it away and picked it up again. It's a story idea that would excite even the most seasoned thespian. It is a moral science lesson, a fable fit to be in a preacher's handbook. But before that, watch this space - in the coming days, it may well end up as the greatest-ever sporting comeback."
READ: David Leggat on Mitchell Santner: "Santner acknowledged the importance, certainly psychologically, of those first runs and wickets at Adelaide. They brought with them a sense of belonging, knowledge that he can foot it with the best."
WATCH: The man, the journey, the destiny - check out this preview of M.S.Dhoni - The Untold Story. It's out 2 September 2016. Just like a beer snake at a cricket oval, you can't stop it.

Middle & Leg is a cricket newsletter for New Zealand cricket fans who like a dose of optimism and a tablespoon of take the piss with their weekly cricket informational. It is tapped out by Paul Ford, co-founder of the Beige Brigade, and one-seventh of The Alternative Commentary Collective. You can email him here beigehq@beigebrigade.co.nz.