1.
Grant Elliott's six v South Africa, March 24
For a moment he becomes a cricketing Atlas, carrying the weight of New Zealand fans' expectations with 84 off 73 balls. The 107-decibel crowd roar generated by his winning six must have woken the majority of Mt Eden if, hypothetically, they'd considered an early kip.
2. Elliott top edges to deep backward square leg, March 24
With 14 to win from seven balls, Elliott pulls Morne Morkel into the air. Farhaan Behardien and J-P Duminy loom. No one appears to call - or hear the call - in the cacophony. The ball lands. Elliott and Vettori run two and Matt Henry is not required to perform a 'Stephen Donald'.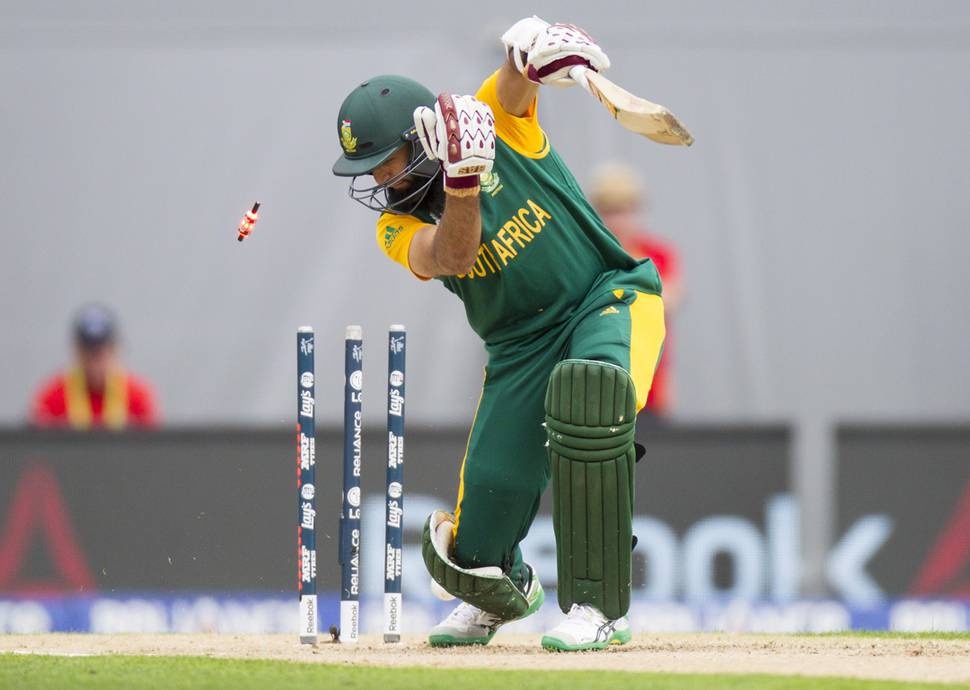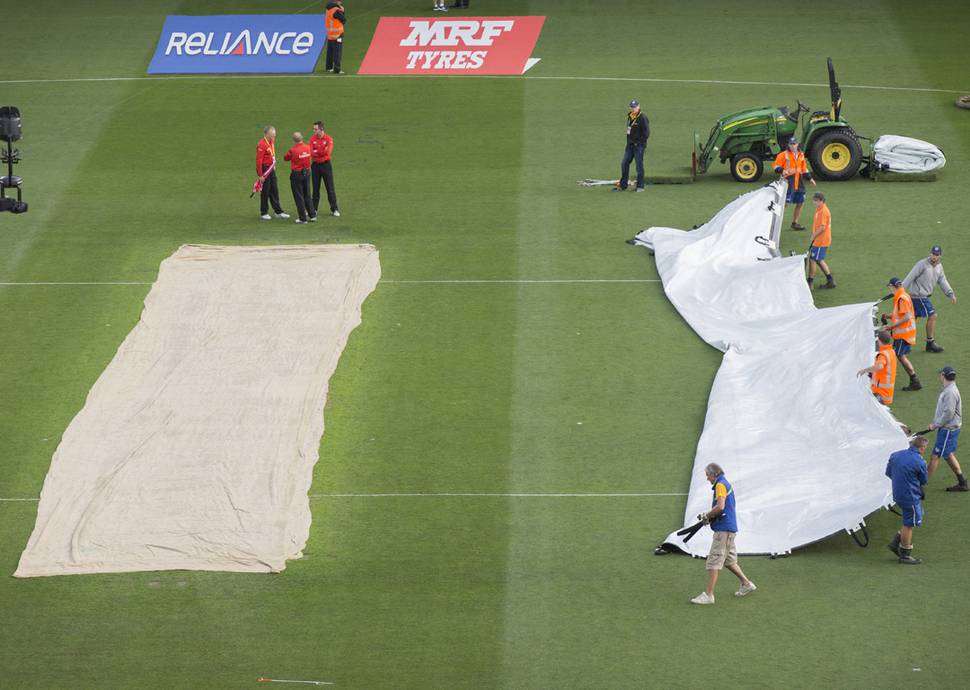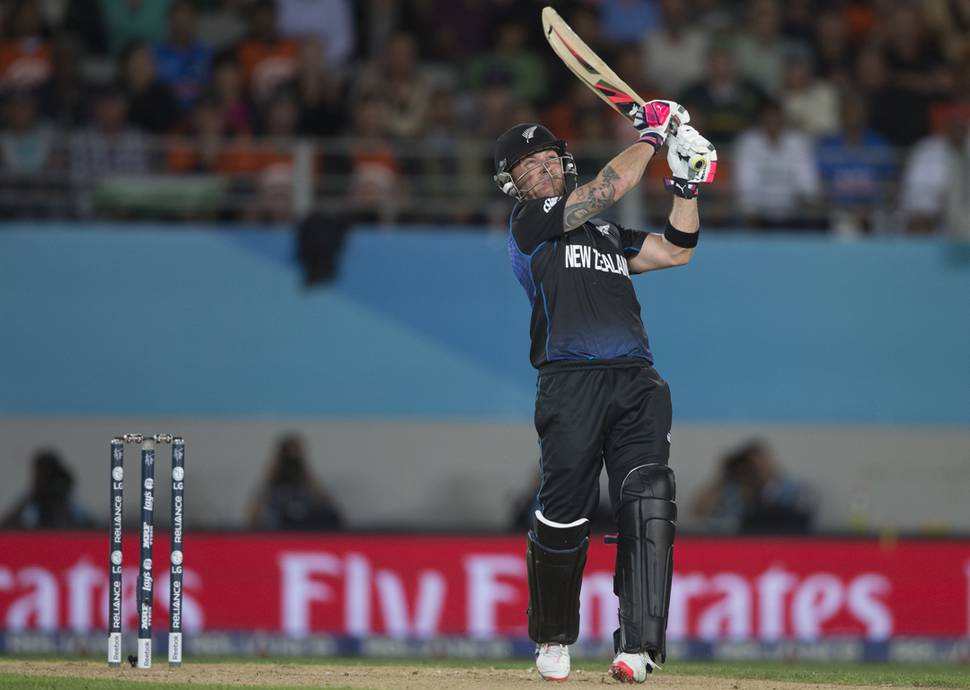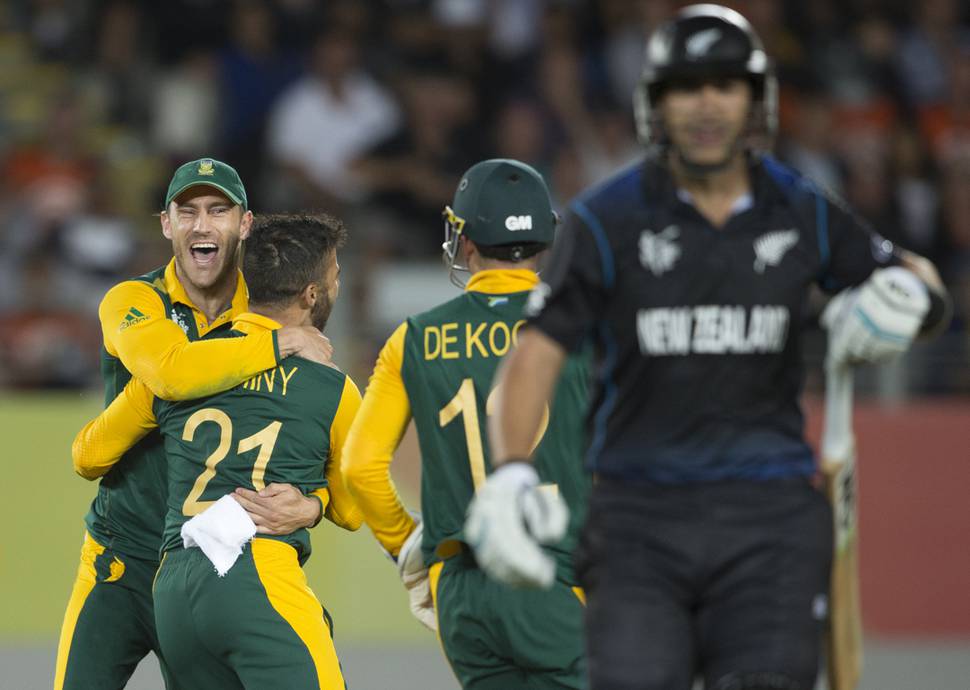 3.
Anderson avoids being run out, March 24
At 204 for four in the 32nd over Anderson and Elliott have a mix-up over a single and Anderson is short of his ground at the non-striker's end when the stumps are broken ... but AB de Villiers doesn't have the ball. Anderson's on 33; he eventually makes 58.
4. Rain arrives in South Africa's 38th over, March 24
At 4.51pm New Zealand's campaign receives a strategic boost thanks to Auckland's precipitation-friendly climate. Two balls after the resumption Faf du Plessis is caught behind after the review of a wide, ending a 103-run stand with de Villiers. With 4.4 overs left, it is a significant blow.
5. Daniel Vettori's boundary catch v West Indies, March 21
His salmon-like leap at third man to catch Marlon Samuels illustrates New Zealand's unity of purpose. The casual strut and all-in-a-day's-work flick of the ball, enhances the theatre, until he is mobbed by teammates. Air Vettori T-shirts are now in demand.
6. Guptill reaches 200 v West Indies, March 21
One of the joys of this New Zealand era has been the breaking down of barriers considered insurmountable. Guptill, chastised for poor form earlier in the summer, reaches his double century in 152 balls and emits a primal roar. Finishes on 237 not out, New Zealand's highest ODI score.
7. McCullum crashes into hoarding v Bangladesh, March 13
Mitchell McClenaghan is hit over cover and McCullum tears after a certain boundary. He comes off second best with a tournament sponsor. He's lauded on the one hand for his damn-the-torpedoes approach, on the other he gets some tape and is lambasted for risking injury in a situation beyond reprieve.
8. Kane Williamson's six v Australia, February 28
BE (Before Elliott), Williamson had the monopoly on match-winning sixes with his effort to defeat a resurgent Australia. With surgeon-like nerves the 24-year-old channels PK in the Power of One to loft himself (and Pat Cummins) into folklore, and send his teammates into euphoria.
9. Daniel Vettori's seventh over entry v Australia, February 28
Tim Southee concedes 32 runs from three overs so McCullum calls for his left-arm orthodox. Eight wickets fall for 26 runs, led by Trent Boult's five for 27. It takes until the 28th over for a fourth bowler to be used as Australia yield in New Zealand'svice.
10. Tim Southee's seven for 33 v England, February 20
An edge from Steve Finn to Ross Taylor earns Southee the best New Zealand ODI figures. His freakish wrist position, the reciprocal faith between captain and bowler, and a crowd chanting "Sou-thee", in the Richard Hadlee fashion of a generation ago, provide the perfect catalysts.
11. Trent Boult gets a fourth slip against Moeen Ali, Feb 20
McCullum is in his captaincy pomp as incredulity mounts in the press box as to how you can concoct a field which would be attacking in a test, let alone a one-dayer. Southee soon hits Ali's stumps, but Boult's eight-over opening spell is also intoxicating.