Watching sport is emotional. Just ask any Brazilian football fan how they felt when their team lost 7-1 to Germany in the semi-finals. I'm quite sure it's something similar to how we Kiwis felt when Team New Zealand...well, how we felt in September last year.
Here's a countdown of the biggest tear-jerkers in sport.
10. Andy Murray, Tennis
Up until 2013, Andy Murray had only come close to winning a Grand Slam title and it must have gotten into his head. Murray's devastating loss to Roger Federer in the 2012 Wimbledon finals was bound to make headlines, but his tears added fuel to the media firestorm.
9. Bubba Watson, PGA
In 2012, Bubba Watson wasn't even a consideration in the weeks leading up to the Masters. Everyone was surprised when he pulled off the victory. Watson started crying on the course that day and didn't stop until his post-Masters interview blitz was over.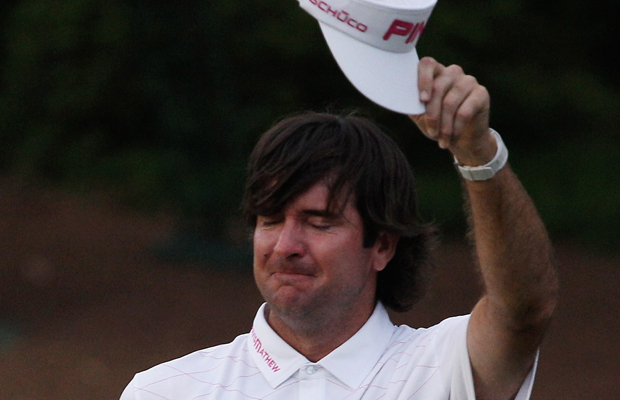 Photo / Getty Images

8. Roger Federer, Tennis
Roger Federer is one of the fiercest competitors in sports. He doesn't accept second-place trophies with a smile - especially when his long-time nemisis, Rafael Nadal, takes first place.
7. Cristiano Ronaldo, Real Madrid, Football
Many a meme has been based on Cristiano Ronaldo's emotional outbursts. He cries after wins, after losses, when he's injured and even when he's faking an injury. It may be part of his charm.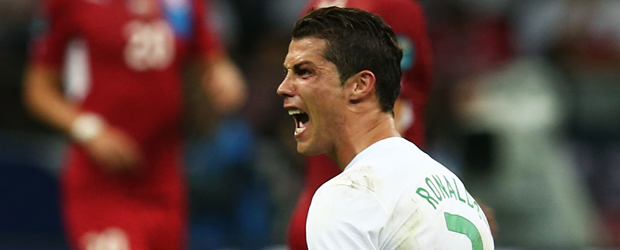 Photo / Getty Images

6. Kim Hughes, Cricket
With Australia struggling after day two of the second Test against the West Indies in 1984/85, Australian captain Kim Hughes, clearly under a great deal of stress, announced his resignation as captain. He is now known as the boy who cried when he quit as Australian captain.
5. Terrell Owens, Seattle Seahawks
Wide receiver Terrell Owens is either elated because he's doing well or visibly enraged because he's always open and the quarterback is conspiring to keep the ball away from him.
4. Floyd Mayweather, Jr., Boxing
A fierce competitor in the ring, Floyd Mayweather may not be as big or bad as he thinks. He's broken down into tears at more than one press conference, and his desperate attempts to gain early release from his 87-day jail sentence have had many questioning his mettle.
3. LeBron James, Basketball
Last month basketball fans ripped into LeBron James on social media after he appeared to sob on the bench while San Antonio Spurs trounced Miami Heat in the NBA final.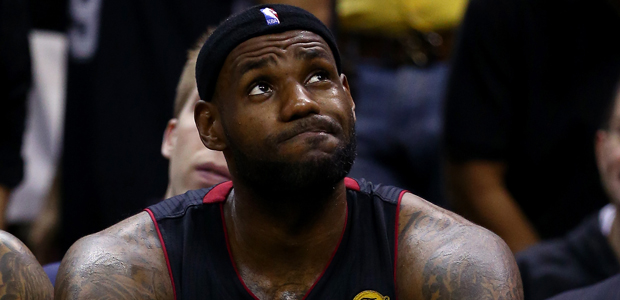 Photo / Getty Images

2. Mary Decker-Slaney - 1984 Olympics
Olympic tears don't get more famous than those shed by American long-distance runner Mary Decker-Slaney, who fell during the 3000 metre final in the Los Angeles Olympics of 1984.
The infamous incident, involving Decker-Slaney and South African-born British athlete Zola Budd, saw the two tangle legs during the race, sending the American crashing to the floor. Decker-Slaney injured her hip and was unable to continue, sitting on the infield in floods of tears.
1. Diego Maradona, Football
During the 1990 World Cup final, Argentina lost 1-0 to West Germany and left Diego Maradona standing in the middle of the pitch, with his silver medal, in floods of tears.
- nzherald.co.nz