Now celebrating 175 years, Penfolds look back at their lineage of visionary winemakers.
The Penfolds Collection 2019 marks 175 years of winemaking, adding another chapter to a long lineage of fine wines.
Today, Penfolds vineyards are still primarily located in South Australia, where Penfolds Kalimna Block 42 vines were planted in the 1880s – these vines are thought to be the oldest continuously-producing cabernet sauvignon vines in the world.
The renowned wines come from a lineage of visionary winemakers. But it's a little-known fact that the power behind the Penfolds throne was a woman. Actually, two women.
Most of the history books relate how Dr Christopher Rawson Penfold founded the winery at Magill estate in 1844, starting the Penfolds tradition of experimentation, curiosity and uncompromising quality.
But as so often happens with history, there is a story behind the story involving Dr Penfold's wife Mary, a formidable female who provided much of the impetus that led to Penfolds' fame - as well as Ellen Kimbrell, referred to sometimes as an employee, sometimes as a companion but incontestably, for a time, as Penfolds' assistant winemaker.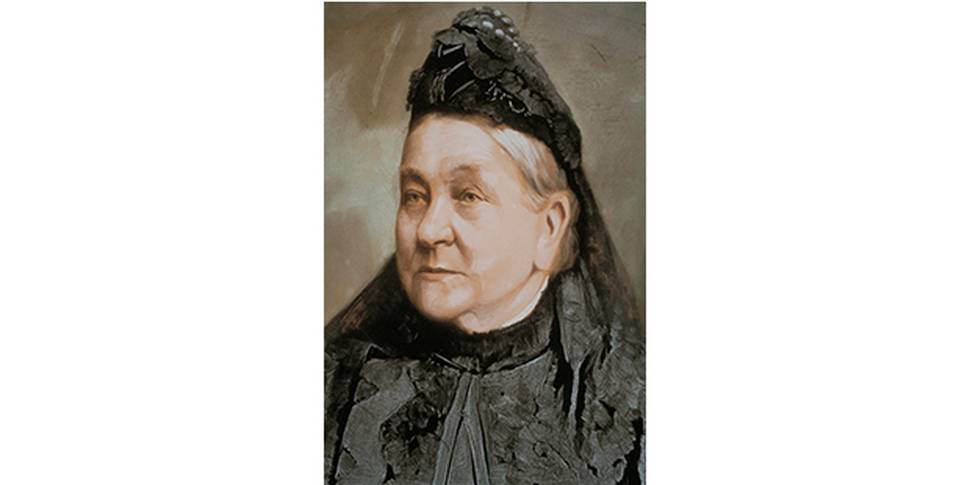 The role of Mary Penfold as the woman who shaped the Penfolds dynasty has become clearer. Dr Penfold and, later, their son-in-law, Thomas Hyland, are most often cited as the Penfolds pioneers. However, diaries and other accounts left behind by Mary Penfold left no doubt about who was steering the Penfold wine ship.
It was Christopher who decided the family's luggage would contain some vine cuttings for planting when they emigrated to Australia in 1844 with their four-year-old daughter Georgina and maid-nurse Kimbrell. Soon after arriving, they bought a 202ha property in the district of Magill in the Mount Lofty Ranges close to Adelaide.
Grange Cottage was home – the name Grange adorns Penfolds' most famous and internationally acclaimed wine – and Mary, Ellen and other employees planted the imported vines, later transplanting and adding to them.
Dr Penfold's interest in wine stemmed from its health properties. British naval surgeons had long prescribed wine for a range of ailments, most notably to prevent scurvy on long journeys and many physicians of the day felt it good for anaemia. Christopher Penfold promoted the health benefits of wine compared with spirits and beer.
However, Christopher – who became a much-loved doctor to the district – focused on his practice, leaving much of the development of the vineyard to Mary and Ellen. When Mary first made wine at the Grange in the 1850s, Ellen was at her side and it was Ellen who took responsibility for winemaking until her death in the 1860s.
Neither woman was trained in viticulture nor winemaking but Mary apparently possessed a fierce thirst for knowledge and a strong interest in experimentation. They quickly became successful, helping South Australia emerge as Australia's largest wine-producing colony by the late 1860s.
As a self-taught vintner, Mary insisted on having the grapes blended to her own taste and her strong character was suggested by recorded sightings of her patrolling the vineyard on a white mare, with a spyglass to her eye, ensuring everything was happening as it should. A woman in such control in the 1800s was a rare event.
In 1874, a local newspaper reported after a visit to the property: "The winehouses and vineyard belonging to Mrs. Penfold of Magill...Mrs. Penfold makes but four varieties of wine, namely, sweet and dry red, and sweet and dry white. The work is done under Mrs. Penfold's personal direction, not in conformity to any fixed or definite rule, but according to her judgement and taste".
By 1869 the vineyard at the Grange covered 24 hectares. During the following decade Mary Penfold promoted her products in Adelaide with a simple classified newspaper advertisement for "Good Harvest Wines at the Grange, Magill," and the property earned the name "Mrs Penfold's."
She began exporting red and white wines, made in styles from dry to sweet using grape varieties like grenache, tokay, madeira, frontignac, verdelho, mataro, Pedro Ximenez and muscat, to Victoria, Tasmania and New Zealand, winning (then as now) international prizes.
Even after the death of her husband in 1870, Mary held the reins. Legend has it her son-in-law wrote her a letter, assuming she would sell the winery and encouraging her to do so. Mary responded with a detailed business plan and a chastened Hyland went on to become a business partner.
Mary retired in 1884 and died in 1895, aged 79, a true pioneer of Australian wine. Current Penfolds winemaker Peter Gago says: "At Penfolds we put our wines first. After 175 years something must be working … our winemaking and viticulture teams continue to build upon the legacy of generations of their forbears."
The Penfolds Collection 2019 includes the winemaker's famed flagship Grange, a wine consistently released since the experimental vintage in 1951, among a line-up of stalwarts including RWT Barossa Valley Shiraz, St Henri Shiraz, Bin 389 Cabernet Shiraz and Bin 311 Chardonnay.
A limited number of bottles from the Penfolds Collection 2019 are available from fine wine retailers throughout New Zealand. Visit penfolds.com to learn more.