A road trip through the US can be a gastronomic eye-opener.
Jambalaya, crawfish pie and file gumbo. Buckeyes and mud pie. Hotdish and Philly cheesesteak. Each of the USA's regions has distinctive foods – grown out of settlers' traditions, the land and waters' produce, refined over four centuries or longer.
From the Florida Keys to Minnesota, New York to Hawaii and all points between, visitors will be surprised to find hundreds of local dishes they have probably never heard of.
It makes sense: so many cultures have influenced American cuisine. Native American roots can be found in many parts of the country, as can Japanese, German, Spanish, Scandinavian, French, and many more.
There's only one way to taste them: hit the road.
In the Northeast, New England cuisine traces its roots to English Puritan settlers and their home cooking, often using seafood and dairy products. Don't go without tasting the iconic clam chowder and buttery lobster rolls. Philadelphia, with the Dutch at the heart of a mixture of ethnicities, crave cheesesteak and soft pretzels.
Almost all the world's cuisines are represented in New York City and its 12,000 bodegas, delis and groceries, but who could go past the Coney Island hot dog, pastrami or bagel?
Chicago locals, that's who. New York street foods have their parallels in the Windy City's deep-dish pizza, hot dog and beef sandwich. Do not try to debate this with residents of either city. Move on to the "Chili Capital of America" (or the world) for Cincinnati chili, a spicy sauce served over noodles or rice.
This is the Midwest, where the cuisine is rooted in Central, Northern and Eastern Europe: simple and hearty dishes using food like wheat and corn grown in "the breadbasket of America", cheese and butter from "America's Dairyland" of Wisconsin, beef and pork. Casseroles (known as hotdish), Swedish pancakes and Polish pierogi are common.
The Western states are most celebrated for their modern food: California's fusion cuisine uses freshly prepared local ingredients, influenced by French, Italian, Mexican, Chinese and Japanese styles, matched with the region's renowned wines.
Pacific Northwest eating reflects the region's hipster reputation: locavore ingredients such as salmon and shellfish, moose and elk, wild mushrooms, berries and fruits, served from food trucks as sushi or burritos – preferably alongside the region's legendary craft beers.
Quirks of geography and history helped New Mexico parlay Native American, Spanish, Mexican, Tex-Mex, cowboy and – believe or not – Mediterranean influences into a unique blend that's unlike any other Mexican food in the USA.
In the Rocky Mountain states of Colorado, Wyoming, Utah and Montana, mountain guides from Switzerland, Austria and Germany adapted indigenous ingredients to their arts of curing game and fish to survive long, harsh winters. Visitors will find bison and Rocky Mountain (Prairie) oysters on the menu.
Gumbo is a stew – an appropriate description of the melting-pot of cuisines found in the Southern states. Here, locals will tell you that food is a more than a meal, it's a way of life, infused with the area's cultures and traditions.
And there as many of those are there are cooking styles. African, English, Scottish, Irish, French, Spanish, Mexican and Native American settlers have all contributed to the region's myriad recipes.
In cities fabled in US folklore – New Orleans, Memphis, Austin, Tallahassee and Louisville – overseas visitors will find the things on menus they won't see anywhere else and will be asking the waiter: "Excuse me, but what's …"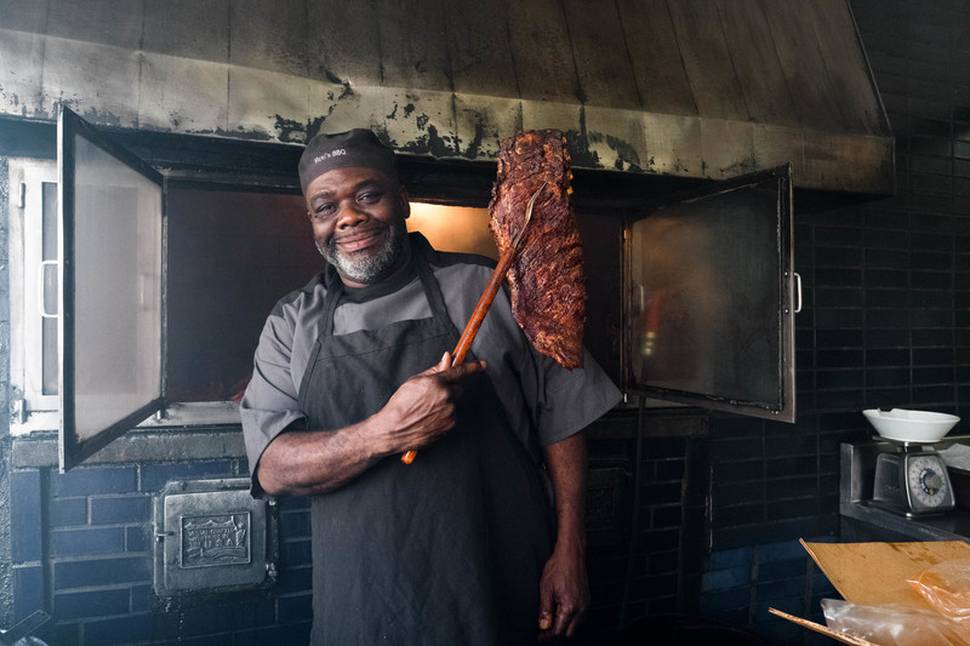 Collard greens, polk salad, corn pone, shoofly, hushpuppies, grits and beignets. Barbecue smoked for a day and a half over hardwood till it's fallen off the bone and dished up by the pound (2.2kg). Fried catfish, fried green tomatoes, black-eyed peas and file gumbo – if you're still wondering about Hank Williams' favourite dish, it's a thick stew served with rice and flavoured with a spicy herb made from sassafras leaves.
America's highways and byways lead to foods and flavours travellers won't find anywhere else. Plus they still make the finest hamburgers on the planet.
Cruise America, the USA's largest renter of recreational vehicles, says more and more New Zealanders are choosing a self-driving, self-catering holiday in North America.
"Rentals from the New Zealand market for 2017 ended 23.3 per cent up on 2016. The company has been seeing this trend over the past few years," says Tracy Thompson, Cruise America's International Sales & Marketing Manager, RV Rentals and Sales.
"An RV provides good value and the opportunity to truly explore the great outdoors with the freedom and flexibility to go where you want, when you want, no unpacking and repacking, and options - maybe eat out in a great restaurant or light a campfire, toast marshmallows and enjoy a BBQ under the stars with some fresh local produce bought from a farm market."
The minimum driver age is 21, no special licence is required, and full 'peace of mind' insurance is included.
Helloworld offers Cruise America RV rentals from 31 locations across North America, near most major gateway cities, and clients can book a round- or one-way trip (www.helloworld.co.nz).
North America has more than 16,000 campgrounds and camping is permitted in all national and state parks.