Manufacturing industry in buoyant mood as companies utilise new technology and look to expand overseas.
Not so long ago there was talk of a crisis in manufacturing. Recent figures, however, show the sector is generally in a more buoyant mood.
Earlier this year, the MYOB Business Monitor reported the manufacturing sector had seen more revenue growth in the previous 12 months than any other sector, with 70 per cent of manufacturers expecting revenue to rise again over the following 12 months.
The performance in manufacturing index (PMI) also averaged 57.1 in the first quarter of this year - with a reading above 50 pointing to an expanding sector.
Kim Campbell, chief executive of the Employers and Manufacturers Association (Northern), says the global financial crisis has made many firms stronger and leaner. Certain areas of the economy - such as building and infrastructure, bolstered by Canterbury rebuild activity - are now also faring particularly well, he says, while a number of firms have adopted clever technologies.
"New Zealanders are early adopters of technology - we've had to be, to get our labour costs down - so we're seeing a lot of technologies like 3D printing and CAD being used," Campbell says.
"That combination of the use of technology and having been through difficult times - along with a bit of a tail wind from other things going on in the economy - is starting to create some very interesting success stories."
For Tauranga company Shed Shop's Mark Middleton, it's communications technology that is making a difference.
"An easy-to-use and fully maintained website is crucial in today's environment and it is imperative it can be easily used on smartphones and other devices," Middleton says.
"The ability to receive instant communications from potential customers and to respond quickly is very important."
Small manufacturers need to make their size their advantage, Campbell says, by telling a "quality story", and providing fast and flexible solutions.
The quality story is one that comes across strongly from Tracey O'Toole, of Auckland-based artisan pasta manufacturer Cucina Foods.
O'Toole says her company has shied away from more automation, believing it will affect the quality of the product the company can offer.
"One of the biggest challenges is staying true to what we believe in with regard to quality - and getting this message across to our target market," says O'Toole.
Lisa Jolly, founder of Auckland-based soap and body products manufacturer Soap Opera Productions, tells a coals-to-Newcastle story about taking her products to China, where she's become the main supplier to a Chinese retail brand.
"I think the Asian market is exciting and I find it a shame that many New Zealand businesses don't take the time to understand it or the potential volumes involved," Jolly says.
"People often ask 'will you be able to make enough product?' and my answer is 'of course, why not?' It's just a matter of growing and being determined."
As the election draws nearer, Campbell says small manufacturers will be keen to hear what politicians have to say on the issues of transport, skills, access to land and obtaining capital.
Q & A - Tracey O'Toole is a director of Cucina Foods, an Auckland-based artisan pasta manufacturer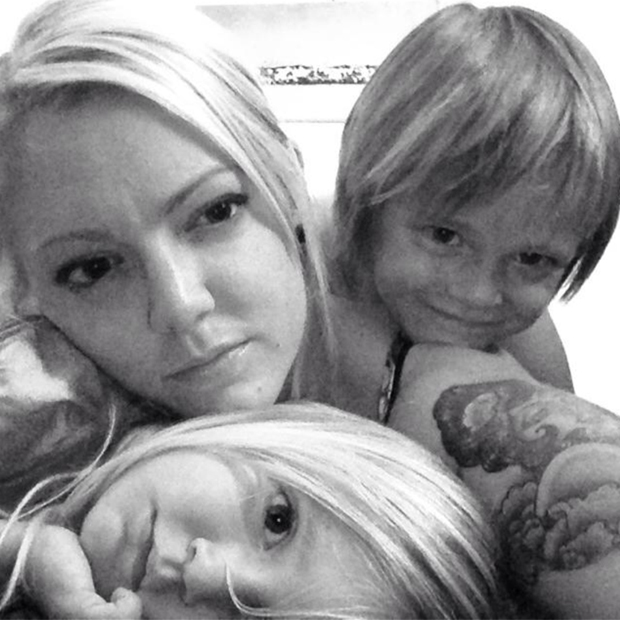 Tracey O'Toole says compliance costs are a challenge.
How did you get into the manufacturing business?
My husband and I bought Cucina Foods as a going concern in October 1999. I had always wanted to have my own business and knew it would need to be something that involved food. By chance, I happened to find this little pasta company that was for sale and I loved the fact it was making a big range of different pasta products as well as other interesting gourmet foods that complemented the pasta.
Initially the biggest change we made was to prune back the range of gourmet foods and put the focus on the pasta. I wanted Cucina Foods to be the New Zealand equivalent of the thousands of pastificio outlets you find all over Italy, which specialise in making fresh pasta daily. We take an artisan approach, making all of our fresh pasta to order. It's a labour-intensive process, as the pasta is rolled by hand through machines, giving it a unique texture and quality.
We primarily supply the food service industry - restaurants, cafes, hotels and caterers - and a few select retail stores. More recently we've started selling directly to consumers via our website.
The figures show it's a pretty buoyant time in general in the manufacturing sector, but what is the climate like for you in your business?
We have noticed the market is more buoyant now than it was, say, a year ago, and there is clearly more disposable income being spent in dining out, which we see through our supply to the food service industry. We're enjoying the fact our customers are beginning to branch out again with menu development. Through the tough times what is noticeable is people take a "batten down the hatches" approach and don't want to make too many changes or try different things and everything becomes very price-driven. Chefs are generally very creative so I guess it follows they must find constant cost-cutting difficult. The ability to innovate again probably reflects the feeling of optimism in the market.
Despite the buoyancy, what are some of the challenges that remain as a small manufacturer?
One of the biggest challenges is staying true to what we believe in with regard to quality - and getting this message across to our target market. From time to time over the years we've considered becoming more automated, but ultimately we've shied away from this as we know automating will affect the texture and quality of our products. The difference with really top-quality handmade fresh pasta is enormous and our chef customers rarely change once they've used our product, so we enjoy terrific loyalty.
But does being a little guy also give you some advantages against larger competitors?
We believe that being a small manufacturer is a big advantage in many ways and we consider we punch well above our weight in terms of our systems and processes. Being small means we're nimble and keen, so we can make special flavours or types of pasta to order and we really value our customers and are committed to delivering a top-notch service. We are very proud of our regular 98 per cent KPI achievement on Difotai - delivered in full, on time, accurately invoiced. We have a very direct and close relationship with our customers, which has developed thanks to a small and close-knit team.
It's an election year. Is there anything you'd like to see legis-lators do to make life easier for small manufacturers?
Compliance costs are always challenging for a small business and as food safety is so important for us we find the compliance costs are high and overly cumbersome, with a lack of clarity and at times relevance to small business. Similarly, I believe ACC costs are very high and out of sync with what our business achieves.