"My house backs on to a public reserve in beautiful Arrowtown," writes a reader. "A destination spot for wedding photography, especially for tourists. On any given day you might see five brides and their grooms posing around our beautiful town. For our son's birthday last month we bought him a trampoline and because there is no fence, local children passing by stop for a bounce. However, one day I looked out my kitchen window to see a grown woman in her full pavlova bridal gown, squealing with joy as she bounced on the trampoline."
Sweet, sweet revenge
"FigJam was one of those people that would move to a new house, pick fights with neighbours on all sides, move, rinse and repeat," writes a reader on Reddit. "Because in his eyes, everyone else was the problem. After 10 years of stirring up trouble with every neighbour FigJam decided to move out. But there was one last douchebag move to pull as a parting gift. FigJam dropped their birdbath, breaking it to pieces. This stuff happened constantly for over 10 years.
"Well one day a neighbour (Jim) got a bizarre legal document stating FigJam's intent to sue over a tree in their yard. The document alleged the roots had supposedly moved 20 metres down the hill to restrict and break the pool pump. So, Jim in his defence pulls in a plumber (who happened to be a mate) to dig up the trench and extract said roots for DNA testing in a lab. "When they did this they spared no expense. We're talking 15 people on site, we're talking bobcats, the works to make it the most expensive trench they could. Funnily enough, the DNA tests proved it was from FigJam's own tree, which was a lot closer to their pool pump (who'd have thought!). When they lost the case they where liable for Jim's legal defence and all activities taken to clear his name. The bill was $30,000. It couldn't have happened to a nicer person." Send in your tales of revenge to Sideswipe.
When life gets too in-tents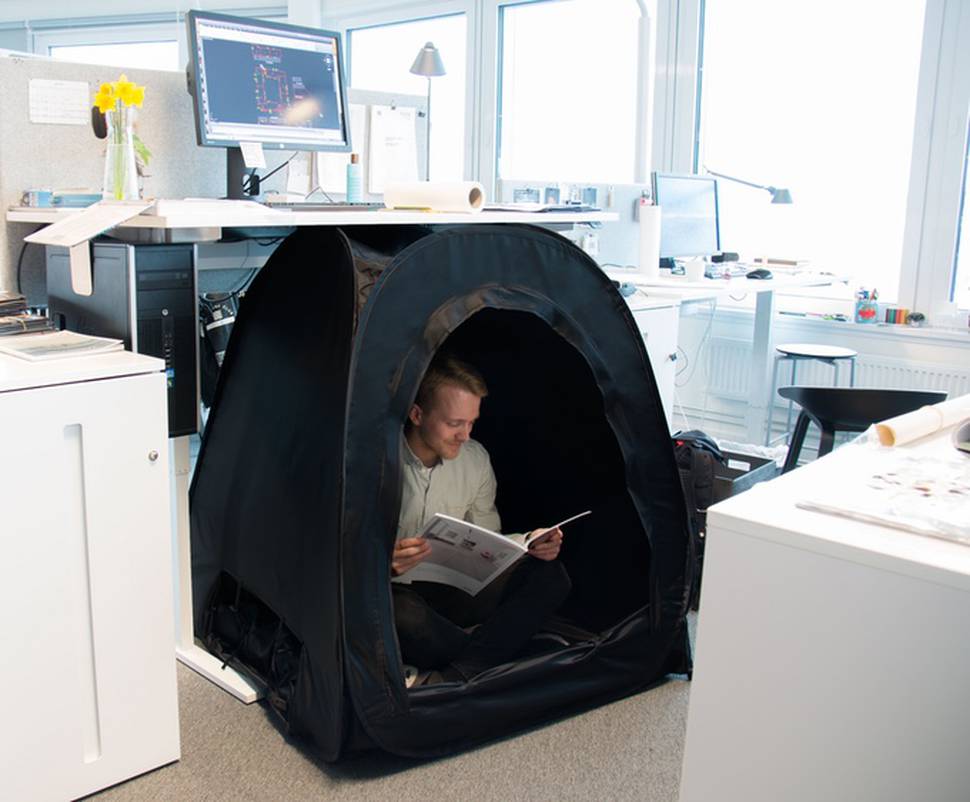 The tent has already been invented, yet ... The Pause Pod is an idea from Sweden which has earned $143,000 in funding since May on Indigogo. It's a one-person sized tent that you can bust out at work when you need "Your Private Space for Relaxation," according to the website, or use it at home to "Evoke Mindfulness." ... "Hey mum. Where's dad? He's in the Pause Pod kids!"
Irishman confused
Quick links
2. How baby flamingos become pink.
3. Chicken farmer laughs like a chicken.
Video pick
The Dutch satire show Sunday with Lubach has made this spoof ad to highlight a very American disease: 'Nonsensical Rifle Addiction', or NRA.