One tablet can solve your mozzie worries
Tis the season when that single mosquito buzzing around your room will keep you from your kip, but this from lifehacker.com will help you search and destroy with The Technology Trap method - you dont even have to get out of bed.
1. Lay in bed on your back and place your tablet or phone on your chest with the screen on and set to be very bright (tablets work best here).
2. If you have light-coloured sheets, bend your knees and poke them up so the sheet is visible when looking straight ahead. This will make the mosquito more visible. Think of your tablet as the stage and your propped up sheets as the backdrop.
3. Now take big deep breaths and exhale in the direction of the tablet on your chest. The carbon dioxide from your breath, in addition to the light, will draw the mosquito in.
4. Play the waiting game. The mosquito will make its way to you, and might even land right on the tablet. Smash away.
Meanest neighbours?
"For years now my kids and I have been bullied and intimidated by our neighbours because they dont like the sound of children bouncing on a trampoline or kicked balls ending up in their backyard," writes a reader. On Thursday morning the single mother-of-three discovered this scene in her Mt Eden backyard, a home she rents. A tree that she alleges her neighbours, who are avid, meticulous gardeners, can see and don't find aesthetically pleasing had been cut down and the carnage left.
She says she believes these neighbours came on to her property while she was at work and cut it back, threw the branches on the trampoline, ripping the mat and slashing the safety netting and the nearby football goal nets. "It's not an attack on me, it's an attack on my kids," she says. And while she has reported the incident to the police, she is hoping security camera footage from a number of surrounding neighbours will positively identify the culprits.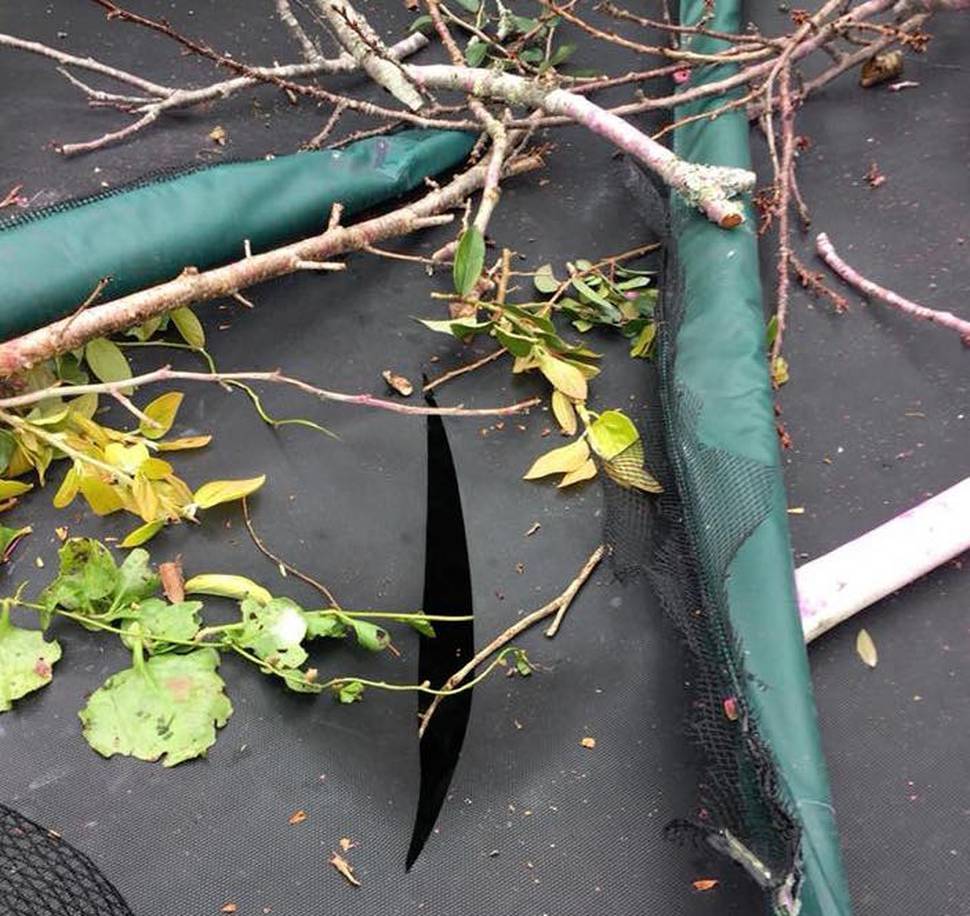 That old, tired argument ...
While discussing the Las Vegas massacre on Fox Business, one US commentator said: If that psychopath had driven a truck into that crowd and killed 100 people would we be talking about truck control? he said. Many other people found fault with his argument. One replied on Twitter: We have truck control. Special licences. Insurance. Regulations. Weigh stations. Unions. Bollards. GPS tracking ...
Meat coffee!?
Video Pick
It's a common saying that elephants never forget. But their impressive memory is only one aspect of an incredible intelligence that makes them some of the most social, creative, and benevolent creatures on Earth.