Laces refuse to die
We are not living in a golden age of shoe fastenings, according to Turkeypants on Reddit. "We're still using primitive shoelaces just like all of those grim people in the earliest photographs, standing there in their tall uncomfortable black boots, out in the barnyard next to the well, with the tethered mule standing dumbly by the family, all of whom look angry or like they want to die instead of face yet another brutal day trying to wrestle their sustenance out of the unforgiving ground. The well is gone, the mule is gone, even the barnyard is gone, and we sit in our shiny air-conditioned towers talking to each other across a networked world swarmed with satellites, yet still we wear those same laces. We tried in the 80s with Velcro; every kid had a pair, or at least some hybrid hi-tops. But Big Shoelace crushed it behind the scenes, relegating it to the shoes of wriggling infants and arthritic seniors in the painful twilight of their mobility ... "
Want (well-whisked) blowflies with that?
The plague of ants on the birthday cake reminded Carol of when her mum was making the Christmas pavlova on a hot summer's day. A huge blowfly flew into the meringue as she was beating it, immediately smooshed through the eight-eggwhite pavlova. I was 8 ... mum decided there was no time to make a new one, told me not to tell anyone and served it up for Christmas pudding. None of my (older) siblings could understand why I wasn't eating dessert. I felt sick watching them chow in, but my mother was formidable. Don't you DARE say anything, she said.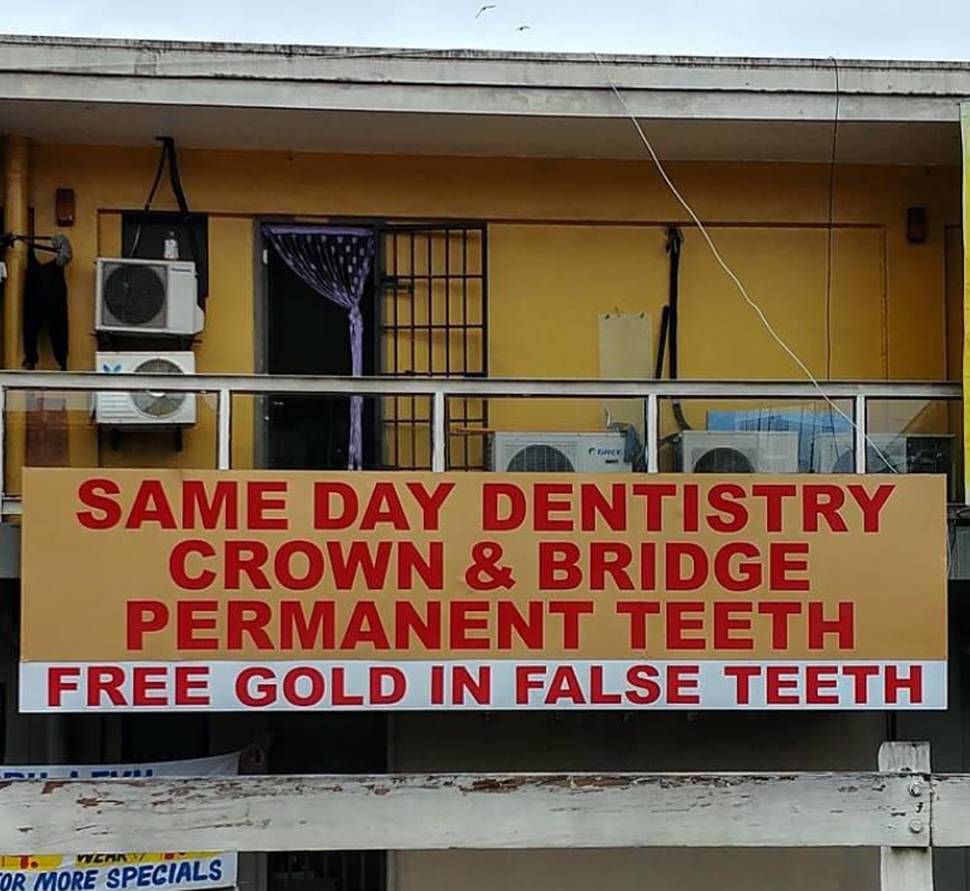 Two-digit salute to forward thinking
Howie writes: "So Auckland Transport has taken since May to put up new signs in Takanini and still not up yet, so what can we look forward to with new signs around the Waterview tunnel? Is NZ Transport any quicker, I think not, so we should be looking to next year some time. Because they erected speed signs that are only two digits, so just to make it more confusing we will have to go to a 99km/h speed limit. Great forward thinking, NZT."
Mother of all junk-mail drops
Heads up to junk-mail distributor ... "These boxes of left-over pamphlets like this are constantly being dumped at the top of our driveway on Glengarry Rd," posts Adrian on Facebook. "The pamphlets include Bunnings, The Warehouse, Michael Hill, Pizza Hut, Mitre 10 Mega etc."
So stop fixing and start supporting
What to do about an overweight daughter..."We have always been an active and involved family. Many of our vacations revolve around outdoor experiences. I learned how to cook from real foods at a young age and continue doing so for my family. We are not on an "American" diet of convenience foods. Our son is thin and active, I am a long-distance runner and my husband gets out and does what he can at the gym. We've signed her up for various rec sports over the years, but she gets frustrated and has no interest in being uncomfortable. At the same time she feels left out and left behind." Read the full letter and subsequent advice here.
Video pick
New Levis Wokes are sizeless, style-neutral, gender non-conforming denim for a generation that defies labels...