Les writes: "Walking past the shop front of Siena (bed linen) at the top of Parnell Rd and saw Santa having a break during his Christmas rounds. Note Barbie's ruffled hair and Santa's big smile."
Scary nuke maintenance
Pentagon studies of America's nuclear missile infrastructure released last month (after reports of readiness failures) included the revelation that nuclear warheads had to be attached with a particular wrench, even though the air force owned only one with which to service 450 missiles at three bases. One official told the New York Times, "They started FedExing the one tool" back and forth. No one had checked in years, he said, "to see if new tools were being made" - typical of maintenance problems that had "been around so long that no one reported them any more". (Via News of the Weird)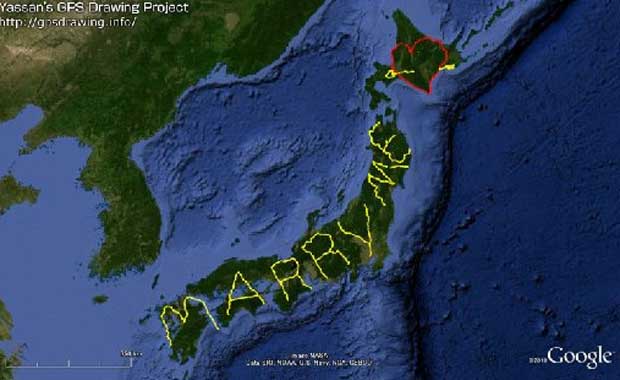 Drawn out of love
In 2010, Yasushi Takahashi (Yassan) quit his job, telling people he would spend a few months travelling across the country. What he was actually doing was proposing marriage to his girlfriend in a drawing that traced his route through GPS navigation. According to Guinness World Records, Yassan's GPS drawing is the largest in the world. The journey covered 7163km, mostly on foot. He wrote "Marry Me" and drew a heart with an arrow through it. When he showed it to his girlfriend, she said yes. (Source: RocketNews24.com)
Hawking wants to be Bond villain
Stephen Hawking, acclaimed astrophysicist and subject of the new biopic The Theory of Everything, would like to star as himself in a James Bond movie as a villain. "My ideal role would be a baddie in James Bond," he told Wired magazine. "I think the wheelchair and the computer voice would fit the part."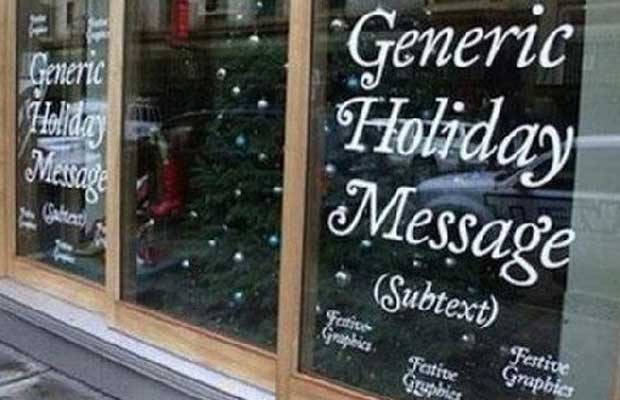 Not quite in the festive spirit.
Mother embraces son's change
When a transgender teenager in Queensland, Australia, came out to his parents, telling them that he no longer wanted to live life as a female, his mother, Yolanda Bogert, took out an ad in the Courier-Mail, retracting the birth announcement of her daughter and amending it. "In 1995 we announced the arrival of our sprogget Elizabeth Anne as a daughter. Oops our bad. We would like to present our wonderful son - Kai Bogert," the ad read.