COMMENT:
Public sector pay demands are going to put pressure on the fiscal position and absorb a sizeable chunk of the government's allocation for new spending initiatives in upcoming Budgets.
They will leave less flexibility in upcoming Budgets to deliver on other key priorities, if fiscal parameters are going to be met.
The realities of being in government are biting. The wheels of government need to turn in line with the economy.
As the economy expands, so do demands on government services and infrastructure.
The emerging canary in the coal mine is the fiscal cost of wage demands.
Wage settlements in line with inflation are not going to cut it anymore. Inflation is headed towards 2 per cent. Public sector pay expectations are well above that.
The past six months has seen consumer-based measures of inflation drift from the low 3's towards 4 per cent.
Such measures are often more relevant as proxies for wage bargaining expectations than pure inflation. They are rising.
Few are bemoaning the need to pay the likes of teachers and nurses more. Their value is not fully recognised through what they are paid. It's called catch-up.
But there is a sense of utu across the entire public sector as various segments line up. We've seen the nurses. Primary school teachers won't be settling for something too far away from what nurses got. Police officers and secondary school teachers are next. They say a rising tide lifts all boats. The nurses set the tidal pattern.
The fiscal costs are massive. The money must come from somewhere. The more that goes into pay settlement, the less is available for increasing the volume of services.
Delivering on rising expectations would be easier if the economy was performing well. It's not. A slowdown is clear. Utu and catch-up amidst a slowing economy are not a positive story for the fiscal position.
The core crown personnel bill (including KiwiSaver etc) in the year to June 2018 is estimated to be $7.241 billion. Crown entities add another $13.538b. Collectively, it's just under $21b.
A 1 per cent lift in wages costs $200 million. Three per cent eats up $600m. The numbers add up over multiple years. And that is before you add more employees into the equation. You might be able to cap the top end of public sector wage earners and management to save some money, but not the bulk which is where the demands are coming thick and fast.
The Budget projections forecast core crown personnel expenses would rise to $7.444b by 2022, up from $7.241b. That's an average increase of 0.7 per cent per year. Crown entity personnel costs are projected to rise to $14.316b, an increase of 1.4 per cent per year.
Those number won't be hit unless the government sector shrinks the workforce. That won't be happening.
The reality is that wage settlements are not forecast so the personnel expense numbers don't have a wage inflation aspect. Rather, they are included as a fiscal risk. Costs are recognised in the books as settlement is made.
As Treasury noted in the 2018 Budget, "A number of large collective agreements are due to be renegotiated over the forecast period. These include (but are not limited to) nurses and senior doctors, as well as primary and secondary school teachers. As well as direct fiscal implications for the employers of workforces covered by any changes to remuneration, the renegotiation of these agreements can have flow-on effects to remuneration in other sectors."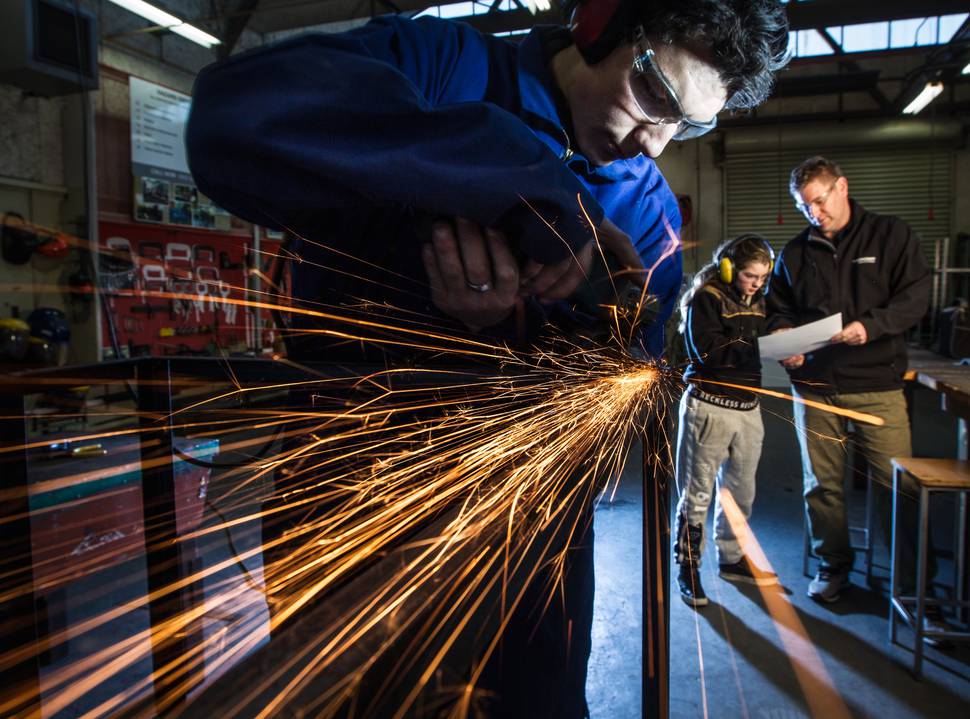 Other noted fiscal risks with implications for the wage bill include caregiver employment conditions, pay equity claims following the care and support worker settlement, costs on the public sector of increasing the minimum wage and addressing the gender pay gap in the State Sector.
These are key issues that need to be addressed. Addressing them won't come cheaply.
The good news is that the government has made provision in the 2019 and future Budgets of $2.5b per year for new initiatives.
They have a war-chest.
That war-chest gets eaten up quickly though. Health and education typically eat up the lion's share. More money is needed every year. The more eaten up by wage settlements, the less left over for genuine new initiatives.
Some tough trade-offs are likely over the coming few years if fiscal parameters are going to be met. That's just the reality of being in government. Everyone wants more.
The government – like the private sector – needs to be looking strongly at lifting productivity growth. Lacking a sharp lift, pressures on the fiscal position are set to mount as the combination of rising expense pressures (of which wages is but one aspect) and slower growth hit.
The rising tide of pay expectations and likely settlement in the public sector will invariably flow into wage expectations across the private sector too.
Rising wage costs without a corresponding lift in productivity will pressure inflation as some firms and sectors seek to recover costs.
A key issue over 2019 will be the battle royal between lifts in wages (typically an upwards influence on inflation) and a ho-hum economy (an inflation suppressant).
- Cameron Bagrie is managing director and chief economist at Bagrie Economics.