Reality TV queen's latest move feeds rumour mill as long-time MediaWorks employee Sussan Turner resigns top job.
Julie Christie has sold off the Living and Food channels to Discovery Networks, leaving MediaWorks staff with the prospect that she might apply for the soon-to-be-vacant chief executive's role.
Sussan Turner resigned from MediaWorks on Wednesday, ending 30 years with the company - back to when it was owned by Steven Joyce. As chief executive for the past four years, she has guided the firm through a financial meltdown and out of receivership. She leaves on August 15.
Christie is one of four directors of the company, which owns TV3, Four and EdgeTV, and half the country's commercial radio brands, including The Edge, The Rock, RadioLive and More FM, among others.
With the Living and Food channels sold off, the reality TV queen with a reputation for being a hands-on manager now has time on her hands.
On paper, the MediaWorks head of television, Paul Maher, is dead set for the CEO job. But the sale has reignited rumours among MediaWorks staff that Christie - who is well known around TV3 studios - might swap her role on the board for Turner's job. Christie did not return calls to clarify her plans. And one admirer said she had better things to do with her time.
Christie has many admirers, given her financial success and understanding of commercial TV formats.
But if she takes a more direct role there will be concerns - especially among news and current affairs people.
She has a reputation for having a brusque style and "my way or the highway" approach, and is close friends with Cabinet ministers including Murray McCully and Gerry Brownlee.
FOUR CHANNELS
Christie's talks to sell the channels were revealed in this column two weeks ago, and confirmed in international media this week.
The acquisition expands Discovery Networks' presence in this market to four channels, with Discovery Channel and Animal Planet available on Sky TV.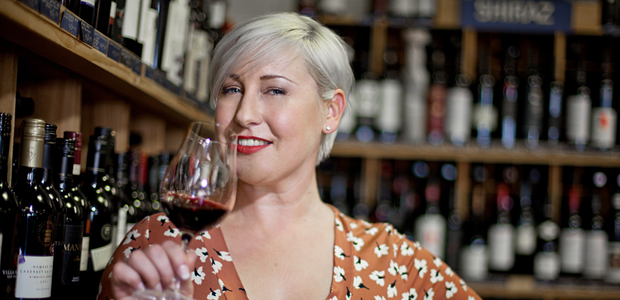 Yvonne Lorkin hosts Thirsty Work on the Food channel sold by Julie Christie. Photo / APN
Sky chief executive John Fellet said as part of the terms for Sky TV's recent renewal of the Living and Food channels, Discovery was required to give them a similar focus as they had with Christie.
Some of her contemporaries doubt Christie would throw herself into the day-to-day role at MediaWorks. She has no background in radio. MediaWorks' radio brands provide the most consistent cashflow, with local radio advertising providing valuable income after the GFC, which seriously hurt TV. But she is used to running the show.
Governance of television is traditionally more conservative than in radio. However, a MediaWorks source said governance had become more relaxed under the new board, headed by Rod McGeoch.
Christie has an astonishing CV in commercial television and is closely attached to the reality TV formats she created in her former guise as an owner, then manager at Touchdown Television, aka Eyeworks Touchdown.
However MediaWorks staff question her commitment to TV3's leading role in news and current affairs.
Christie is also highly respected by McGeoch. One person knowledgeable about MediaWorks believes the group role need not be continued, and the radio and TV groups could each report directly to a board. But that would give more power to the board.
If Christie did seek the Group CEO role she would likely be competing for the job with MediaWorks' head of television, Paul Maher. Maher has a long media background, in advertising rather than programme making.
The two also applied and were rejected for the job of chief executive of Television New Zealand, which ultimately went to Kevin Kenrick, who had no TV experience whatsoever.
Television industry sources said Christie was surprised and very unhappy when she learned she had missed out on the job. Maher followed through on his promise to leave TVNZ if he did not get the top spot.
Turner was instrumental in hiring Maher for the head of TV role, leading many to believe he was heir apparent.
MONEY GO ROUND
Mainstream media are turning to alternative revenue streams to counter the increased competition for advertising income from new online publications, social media and Google.
Sometimes that means breaking down traditional demarcation lines, such as TVNZ competing with the advertising production sector with its Black Sand division, which specialises in making advertorial programming. At other times it means more co-operation between companies, such as the recent initiative which will see Fairfax Media move printing for part of northern North Island to APN Print, owned by rival APN News & Media.
Last week this column reported on a new initiative at DDB, where staff are being asked to develop intellectual property to make money for the firm, by developing products that are beyond their core business of advertising.
Newspaper publishers are also working on paywalls that aim to increase revenue from subscriptions, as opposed to ad revenue. And newspaper publishers have high hopes for the returns from advertising partnerships - or "native advertising", or a wealth of other variations on what was once termed advertorial.
This has emerged as a major initiative in the United States newspaper industry, and advertising consultant Martin Gillman said it was being actively developed by APN News & Media. Advertorial material has long been a part of the palette for newspapers, but the experience in the US - where the decline of newspapers has been particularly pronounced - has offered some important lessons, said Gillman.
Regal brands such as the New York Times and Washington Post, as well as the online Huffington Post, all sought to maintain their brands while incorporating paid content, and aimed to make sure they maintained their credibility.
For publishers it was important to maintain quality, because if people felt they were being "sold to", it could hurt the advertiser as well as the publisher, said Gillman.
QUOTED
Mark Thomason, head of planning for FCB Advertising in Auckland, gathered the following favourite quotes from the 2014 Cannes Advertising Festival.
• "If you don't make mistakes you're no longer on the frontier. The mistakes you make should be mistakes no one has ever made before." - Neil Tyson, astrophysicist.
• "Building great brands is a mix of magic and logic, a blend of art and science." - Keith Weed, chief marketing officer, Unilever.
• "The key is not in using technology for efficiency, but to create emotion to move people." - Yasu Sasaki, executive creative director, Dentsu.
• "Tell me the truth! Make my life more interesting or leave me the f*** alone." - Jared Leto, actor, musician, director...
• "Speed trumps perfection." - Wendy Clark, marketing chief, Coca-Cola.
• "There's never been such a premium on creativity. It must be used to cut through the clutter." - Keith Weed, chief marketing officer, Unilever, again.
• "We are all born creative. We just got it educated out of us." - Tham Khai Meng, chief creative officer, Ogilvy & Mather.
• "The intersection between linear storytelling and social engagement is the next big thing." - Jeffrey Katzenberg, CEO, DreamWorks Animation.
• "Move from 'marketing to people', to 'marketing with people'." - Keith Weed, chief marketing officer, Unilever, yet again.
• "The world as a whole is f*****g ugly." - Kanye West, rapper, song writer, director, fashion designer ...