Prime Minister Jacinda Ardern says she does "not understand the United States" and its position on gun laws given its record of mass shootings.
Ardern is in Paris where she and French President Emmanuel Macron are co-chairing the Christchurch Call to Action summit, which has brought together world leaders and global tech giants to work together to counter online extremism.
It came about following the Christchurch mosque attacks that were livestreamed on Facebook, and where 51 people died.
Speaking to CNN's Christiane Amanpour this morning Ardern said New Zealand previously had "pretty permissive gun legislation".
READ MORE:
• Christchurch Call: Be brave, Prime Minister - big tech can be regulated
Just days following the March 15 attacks, Ardern announced a ban on military-style semi-automatic weapons, assault rifles and high-capacity magazines.
While guns had a practical purpose in New Zealand, Ardern told CNN that did not mean "you need access to military-style semiautomatic weapons and assault rifles".
"And New Zealanders, by and large, absolutely agreed with that position.
"Australia experienced a massacre and changed their laws. New Zealand had its experience and changed its laws. To be honest, I do not understand the United States."
Prime Minister Jacinda Ardern and Internet NZ CEO Jordan Carter speak to media after the Voices For Action meeting in Paris today / Derek Cheng
The Christchurch Call to Action will commit governments and tech companies to work together to tackle violent online content, and may also lead to broader work on the algorithmic rabbit holes that can lead to radicalisation.
Ardern has her first meeting at the Paris summit today with tech industry stakeholders and human rights advocates, whose buy-in to the call will give it a stronger mandate.
Part of that discussion was on how extreme alt-right groups have exploited the business models of the likes of Facebook, YouTube and Twitter to draw online users towards content that appears ambiguous or benign, but is actually increasingly more extreme.
This tactic uses the algorithms of social media platforms to engage users and push them further into a single narrative.
The extremist groups make use of coded language to avoid being flagged as potentially harmful content.
For example, certain numbers are used to reference Adolf Hitler, "RAHOWA" is used for "racial holy war", and "ZOG" or "JOG" relate to Zionist or Jewish conspiracy theories.
This has become an issue that has surfaced more in the past five years or so, and is different to online material from terrorist group ISIS, for example, which uses extreme content that is unambiguous.
While the issue is not expected to be a specific part of the Christchurch Call to Action, it may lead to collaborative work between tech companies and governments to tackle the broader issues that could lead to the type of tragedy that happened on March 15.
Ardern said clamping down on the use of coded language, memes and ironic language by extremist groups would raise free speech issues.
"That's perhaps been why some of that [AI technology to combat coded language] hasn't been as responsive as it needs to be.
"That's been one of the issues, making sure the research and the knowledge base continues to make sure tech companies and governments are mindful of where that coded language is being used."
Some of the coded language that extremist groups use are words with other legitimate meanings, such as "Stacey", used to mean an attractive woman who is only interested in attractive men, or "snowflake", a derogatory term used to describe left-wingers.
"[It] brings home the challenges around preventative work in the tech space to deal with the kind of language that is being used by those who are trying to incite violence," Ardern said.
"It is coded for a reason, to try and avoid those kind of interventions."
One of the work programmes that may emerge from the call to action is for governments and tech companies to share data in order to build a global database of words, memes and other content that would raise flags about potentially extremist material.
This would be similar to the collaborative work that has helped identify malware, or content that could lead to the sexual exploitation of children.
Tech companies and governments working collaboratively makes the inclusion of the United States all the more important, and there is still no indication yet whether the US will be represented at tomorrow's summit.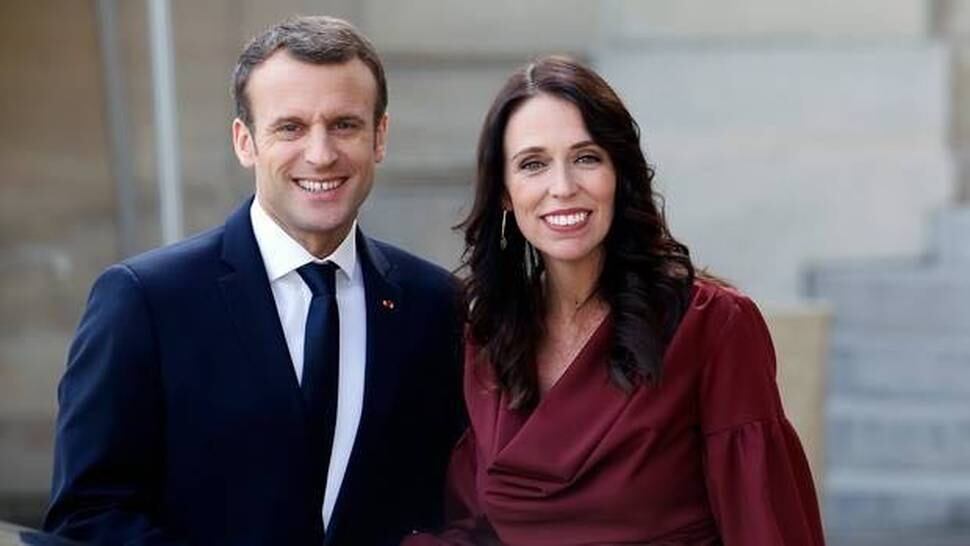 The text of the Christchurch Call has not been released, but the Herald understands that there will be four main components:
• The context of responding to the March 15 terror attack, including the intent of preventing social media from being used to host violent extremist content while also protecting freedom of expression, human rights, and a free, open and accessible internet.
• A commitment from governments to counter drivers of terrorism and violent extremism through legislation and regulatory means that are consistent with the rule of law, international human rights law and freedom of expression.
• A commitment from tech companies to take preventative measures to stop the upload of objectionable material, including being more transparent about their algorithms and working together across the tech sector.
• A commitment for governments and tech companies to work together, including to research and innovate to advance the technology that would block objectionable content before it is uploaded.
The Herald understands the call to action will focus not just on livestreaming video, but all terrorist and violent extremist content, including content – and the tech companies' profit-enhancing algorithms - that can lead to radicalisation.
Ardern will co-chair the summit tomorrow, but is also using this trip to hold bilateral meetings.
Tomorrow she will have them with King of Jordan Abdullah II bin Al-Hussein, Twitter chief executive Jack Dorsey, Macron, Norway Prime Minister Elna Sorway, and UK Prime Minister Theresa May.
She is understood to be meeting Canadian Prime Minister Justin Trudeau before flying out of Paris on Thursday.