Parts of Hamilton's main street were closed earlier as seven fire appliances and police cars converged on the scene in response to an emergency incident, initially thought to be a fire.
A firefighter told the Herald a fire was believed to have broken out in level 7 of the Westpac Building near the corner of Victoria St and Alma St.
It was thought to have started in an air conditioning unit.
Hamilton Senior Station Officer Shane Thompson said they were called out to smoke showing on the seventh floor of the Westpac building about 3.45pm.
As there were reports of smoke, the call was put out for more resources as a second alarm, meaning extra fire trucks from around the city and beyond.
Thompson said it took slightly longer to determine whether the smoke was due to the air conditioning unit or another electrical source.
In the end, it was discovered the smoke was coming from a faulty air conditioning unit.
The unit has since been isolated and office staff were allowed back in the building about 5.15pm.
Although there was smoke, there was no fire.
Thompson said the exercise went well, right from the wardens evacuating staff to the co-ordination of extra crews to the scene.
Police cordons were in place earlier at the eastern end of Claudelands Bridge and other parts of the CBD, resulting in a slow commute home during rush hour traffic in the city.
Office workers were evacuated and were spilling out onto the street.
Victoria St was closed between Bryce St and Collingwood St, which caused headaches for evening commuters.
Hamilton Police Senior Sergeant Tina Shaw confirmed Victoria St near the Claudelands Bridge was closed but could not confirm earlier whether police were assisting with a fire, crash, chemical spill or electrical fault.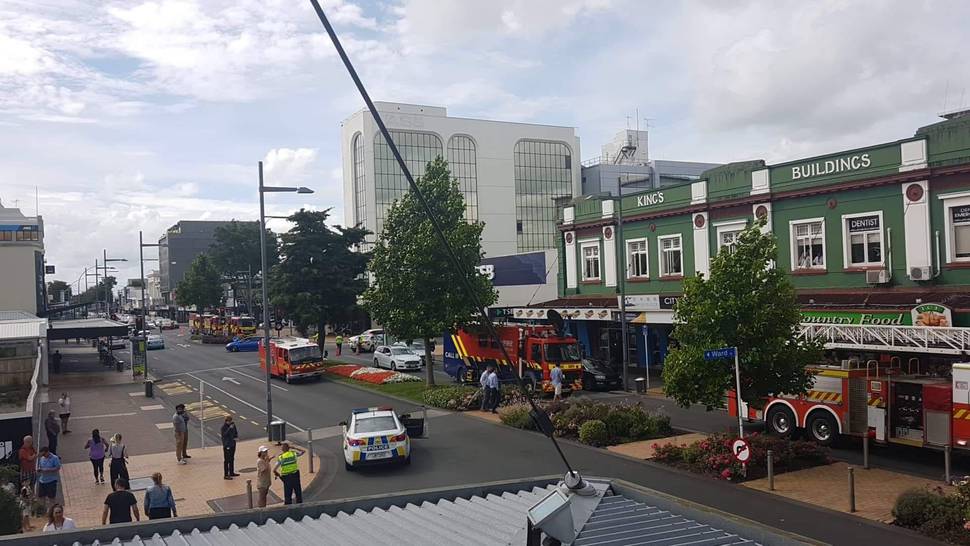 A witness told the Herald workers had been evacuated from law firm Tompkins Wake and were standing outside.
Electricity Distribution Company Wel Networks were also at the scene.