One person is dead and another is seriously injured following a stabbing during a fight at a party in Auckland's Mt Roskill.
The incident happened just after 11pm on William Blofield Ave, close to Sandringham Rd.
Speaking to media at the scene shortly after the incident occurred, Inspector Kerry Watson confirmed police had launched a homicide inquiry.
"We got numerous calls asking for assistance in a street in Mt Roskill," he said.
"We were told there was a fight occurring."
"An ambulance arrived very soon after ... they located a man who was injured and despite their best efforts they were unable to revive that person, so we've got one person deceased."
Watson said another man who was suffering from serious injuries had travelled to a house nearby.
He had been transported to hospital and was being treated for his injuries.
A number of people were assisting police with their inquiries, Watson said.
"We're seeking any members of the public that might have information, or know what occurred here tonight, to contact us as soon as possible."
No one was in custody.
Detective Senior Sergeant Glenn Baldwin would be leading the investigation today.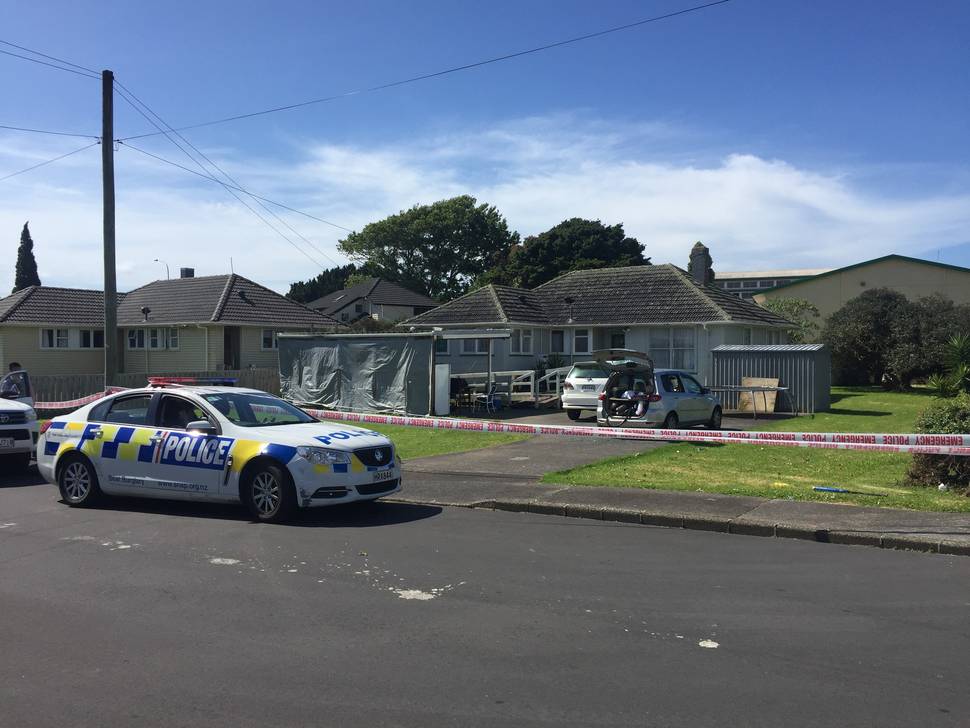 Sharyn Allan lives directly accross the road from the property in which the fighting filtered out from, but says she barley heard the commotion from the back of her house.
"I woke up this morning and my house was covered in police tape and there was an ugly big pool of blood on my driveway," Allan said today.
"So I've been a bit upset all day, thinking I didn't get out of bed. Not that I could have done anything."