Days before he was murdered, Raymond Fleet told his son's partner he was going to come into a bit of money and give her some.
She subsequently discovered Raymond Fleet and others began a methamphetamine cook-up in her Mamaku home, Nikki Parekura testified in the High Court at Rotorua this morning.
On trial are Mikaere James Hura, 21, and Zen Pulemoana, 27, both unemployed.
Each has denied charges of murdering uncle and nephew Raymond and James Fleet at Mamaku on August 7 last year.
They are charged jointly with Martin Hone who has already pleaded guilty to both murders. In addition, Hura has pleaded not guilty to three methamphetamine-related charges, also relating to August 7, 2017.
Read more:
• Hīkoi to raise awareness about P in Rotorua
• Meth cook-up deal behind Fleet murders, court hears

Parekura outlined how she and her children were moved out of their home into a motel for 24 hours, when the time frame was extended she became angry and upset.
Her anger was aggravated when she learned her partner was in the house they shared while the cook-up was under way.
When he turned up for a visit he was tired, hungry and saying he was "over it".
"He said he just wanted to get out of there because things were taking too long. I think he said stuff was going missing."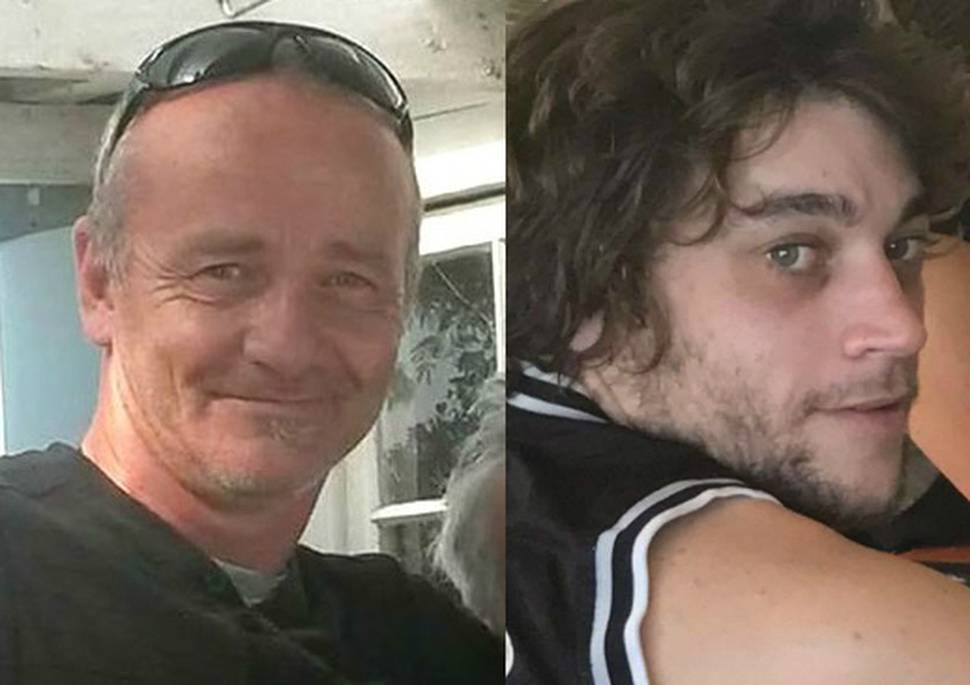 They argued because she didn't want him to return to where the drug was being made. A friend offered to drive her home but Darius Fleet yelled that she couldn't go there, leaping behind her vehicle to prevent her driving off.
Parekura said when she did get back into her house it smelt revolting, "like chemicals and bleach".
"I said I didn't want to stay there with my kids, it was making me feel sick."
When a stranger came to her home looking for something that had apparently gone missing during the cook-up, both Fleets appeared scared.
She said Darius told her 90g had gone missing from the batch made.
Talking through the days that followed her return home, Parekura said her partner and his father disappeared for a period, when they returned they again seemed scared.
"Darius said he'd just been f***ing threatened, Ray told his granddaughter he loved her and always would."
"I said to Darius 'are you being set up?' And he said 'it seems that way'. I told him he shouldn't get involved with these people."
Questioned by Hura's lawyer Harry Edward, Parekura acknowledged there'd been a shotgun in the house claiming she was told this was for protection.
Pressed, she agreed Richard Te Kani had said he was going to blow the cook away because something had gone missing.
The jury's been told Te Kani has been convicted of the manslaughter of Raymond and James Fleet.
To Max Simpkins, who's defending Pulemoana, Parekura agreed Darius Fleet had claimed he had a gun put in his mouth at Mamaku's remote Cecil Rd but was unable to say whether he later told police he'd been exaggerating.
Darius Fleet gave evidence his father told him he and Te Kani were going to manufacture methamphetamine and his (the witnesses') house would be used. Raymond Fleet anticipated he'd be getting the equivalent of "10 grand" out of it.
Te Kani instructed him to remain in the house while the manufacturing process was under way.
"He said it was my house, I had to stay because the landlord was downstairs."
The trial continues.