Wellington home buyers could get a good deal at auction next month - if they're willing to shell out for a house they've only viewed from the footpath.
A two-bedroom property in the suburb of Brooklyn is going up for mortgagee sale, but potential buyers won't be able to look inside until they've bought it.
"We can't actually get into the house, there's no keys for the house so I haven't been able to get into the house myself and have a look," Harcourts agent Graeme Knott said.
"That is the nature of mortgagee sales."
The owners of the property, who have defaulted on their mortgage payments, have not given the keys to the agent, and legally the property can't be entered until the certificate of title is changed to the new owner.
"It's basically a buyer beware situation where you can't get a builder's report and in this case you can't get into the house, you don't know what it's like inside and it's just one of the risks of buying a place. It's kind of like buying a car without test driving it."
The listing warns the 1930s home is "kerbside viewing only".
The 27 Charlotte Avenue house will be sold at auction on October 19, but there's no way of predicting how much it will go for, Knott said.
"You're not going to get as much as you would in a normal situation."
The house has a rateable value of $420,000, and is estimated on homes.co.nz to sell for between $575,000 and $650,000.
Knott's advice to potential buyers was to seek legal advice.
Meanwhile a bungalow in Wellington's Island Bay that was listed under similar circumstances has led to a happy ending.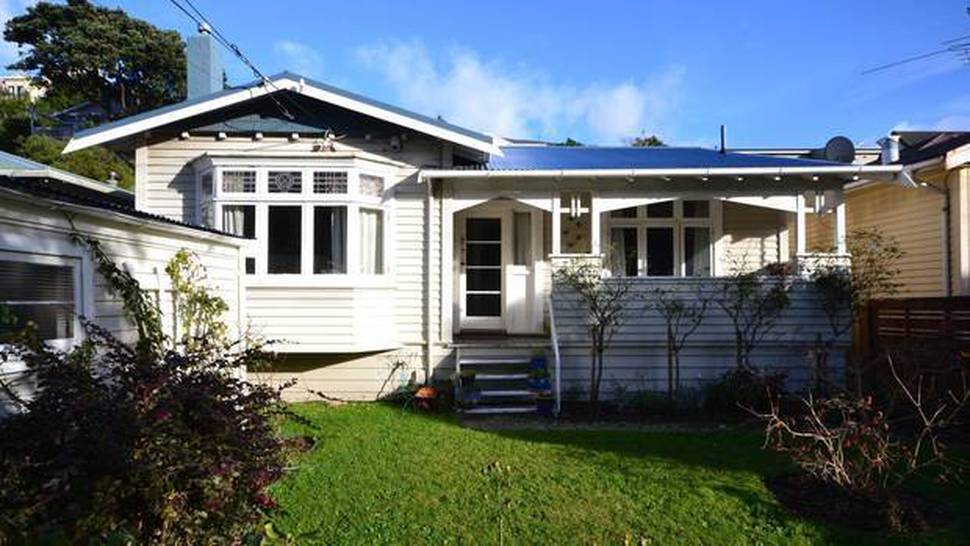 The three bedroom house at 98 The Parade was to be sold "from the roadside" in June, but was able to be saved in the eleventh hour.
Sales consultant Warrick McCluskey had listed the house for a mortgagee sale.
"There were two mortgages on the property, so the second mortgagee paid out the first mortgagee with one day to go in the tender process," he said.
"They then refinanced the property.
"You've got to be happy for the family."
Denize Trustee Company Limited owned the property. The trust's director is businessman Jonathan Denize, the former owner of the Nosh supermarket franchise which went under last year, owing staff more than $300,000 in wages.
Denize has twice been declared bankrupt.
McCluskey sent out more than 100 tender documents and received some "pretty impressive" offers for the house.
He said in the cases of mortgagee sales where buyers could not view the inside of the property, it was important to remember there was often "a lot of turmoil" behind the scenes.
"You've got to appreciate the individual circumstances."