Lifeline is this week asking the public for donations so it can answer all calls to its suicide prevention helpline. The Herald spoke to some of those involved with the 50-year-old institution and why they are backing its campaign.
Mary Haddock-Staniland first called Lifeline in her early 20s.
A few days before, her GP had confirmed what she suspected - that she was dealing with depression and anxiety.
It stemmed from a difficult childhood and a struggle with her identity and sexuality.
"I went through some bad times, not really knowing, not really having an idea of who or what I was," she said.
The PR director, MC, and transgender personality grew up in Matamata, where "if you didn't own a racehorse or a farm you were screwed".
Her family, with five kids, was not well-off - "I didn't start buying Trelise Cooper 'til my late 20s, put it that way" – and she had an abusive father. There were run-ins with the law, too, though she does not want to go into details.
Haddock-Staniland said she was a determined individual and was not interested in wallowing. Once her doctor confirmed her diagnosis, she immediately set about getting informed and getting better.
"I wanted to get out of the black hole. I wanted to find light at the end of the tunnel. Because no one likes feeling like shit.
"I talked to [Lifeline] about four or five weeks, regularly. Some weeks more than once. They were able to give me some really clear guidelines, how to cope. It was anonymous and it was on the phone.
"I didn't need to leave the four walls of where I was because I wasn't confident enough to do that."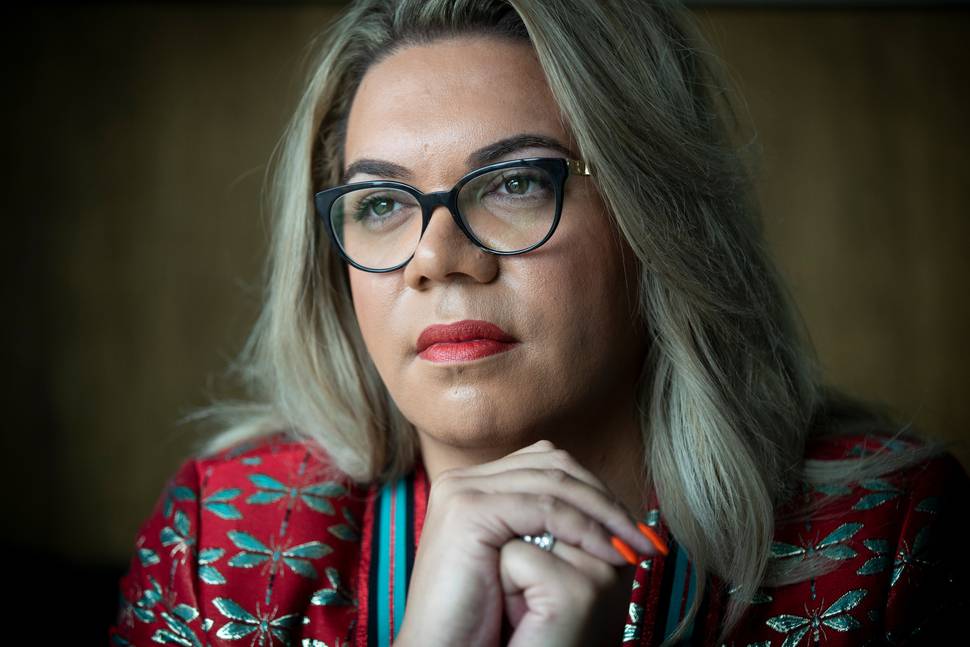 The other factor in her recovery was a supportive group of friends and family.
"Knowing you have got the people who won't shut the door in your face or reject you – because there's so much embarrassment, so much shame," she said.
She is now backing Lifeline's attempts to raise enough to money to be sustainable.
"I would go as far as to say that without them, it could have been a different outcome."
Her advice for those in a dark place is not to suffer in silence.
"I know that's easier for me to say because I've been there and come out the other side.
"But life now is fabulous. I wouldn't say follow in my footsteps, because they're a bit dodgy, but seek help and don't be afraid to get out there – there's always a solution."
Where to get help:
If you are worried about your or someone else's mental health, the best place to get help is your GP or local mental health provider. However, if you or someone else is in danger or endangering others, call police immediately on 111.
Or if you need to talk to someone else:
• Lifeline: 0800 543 354 (available 24/7)
• Suicide Crisis Helpline: 0508 828 865 (0508 TAUTOKO) (available 24/7)
• Youthline: 0800 376 633
• Need to talk? Free call or text 1737 (available 24/7)
• Kidsline: 0800 543 754 (available 24/7)
• Whatsup: 0800 942 8787 (1pm to 11pm)
• Depression helpline: 0800 111 757 (available 24/7)
• Rainbow Youth: (09) 376 4155
• Samaritans 0800 726 666
• Rural Support Trust: 0800 787 254.
• For others, visit: https://www.mentalhealth.org.nz/get-help/in-crisis/helplines/