Four-tenths of a second.
That's the precise difference, Dan Hanara says, that stood between his life and death when he wandered on to a Hamilton railway line as a toddler.
Ahead of a rail safety campaign kicking off today, the 34-year-old has been re-united with the train driver whose quick actions likely saved him.
On that day, back in 1985, a 22-month-old Hanara slipped away from his family as his mother was getting his siblings ready for school.
As he crossed a culvert and stepped on to the tracks that lay alongside his Claudelands home, KiwiRail driver Brian Roberts was making his usual morning run.
Roberts knew that stretch well, and it quickly struck him there was a strange object ahead.
"Then I saw this object starting to move," he recalled.
With around 100m between his engine and Hanara, he immediately activated the brakes, which began to slow the train about 15 seconds later.
The train gradually screeched to a halt, but not before knocking Hanara from his feet.
Roberts assumed the worst.
'"I thought I'd killed a kid," he said.
"But then we heard him crying . . . my mate got out, had a look, and we were relieved to see he was actually still alive."
The train had partly driven over Hanara, leaving him with cuts, bruises, a broken leg and a deep gash in his thigh.
But because there was little ballast on the trackbed, there was just enough clearance for the train not to have crushed him.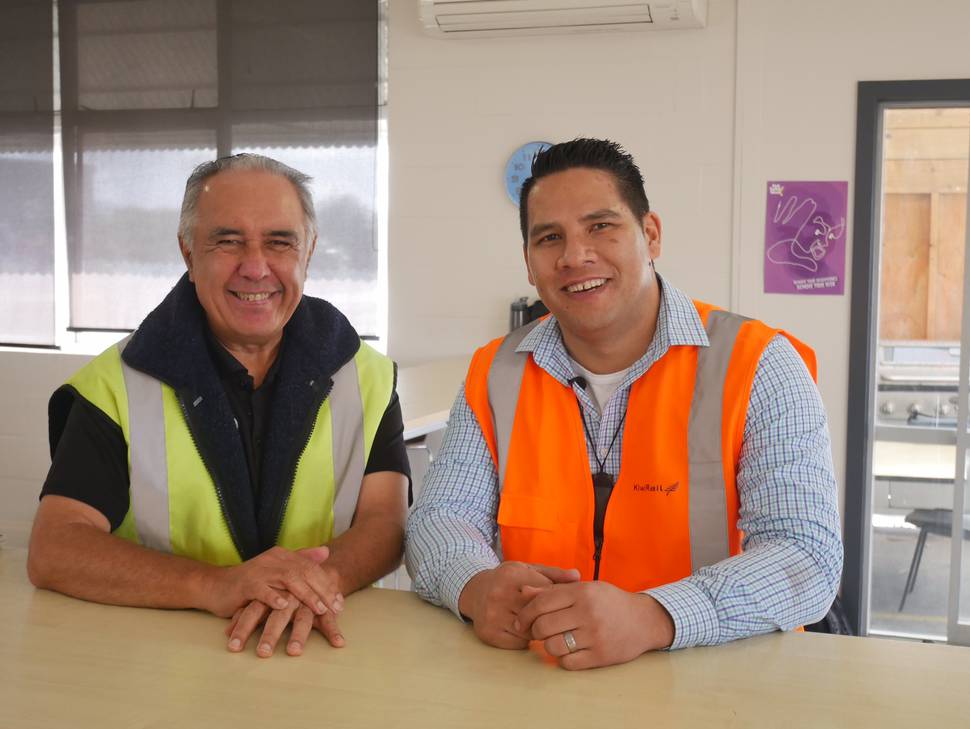 Roberts said it was also fortunate the accident had occurred on long straight stretch.
"If I'd come around a corner, there's no way I could have stopped in time."
Hanara still bore the scar he received - "it's been a bit of a cool story kind of scar" - and hadn't forgotten what almost became of him.
"Growing up, I remember lots of adults saying, 'oh, you're the miracle child, you're the kid who beat the train' - but it still never really hit home, just the sheer magnitude of danger, until I got older."
Now a mechanical engineer based in Sydney, Hanara had even calculated the odds he faced.
"I've worked out the maths - if he was 0.4 seconds slower to act, I would have been a goner, no doubt."
He'd spent his life wondering who the driver was that saved his life, and how he might get to thank him.
That moment came when the two men met recently at an Auckland rail depot, shared a hug, and begun telling each other about their lives.
"Dan told me how he's got a baby coming next month . . . it was emotional, a bit of closure, really," Roberts said.
"One thing I got asked was, do I still think about it when I drive over that crossing, and I said, yes, yes of course I do."
Hanara wanted one message to come from his scrape with death: "tracks are for trains".
"I run a team of 30 at work and safety is our life. With what happened to me... I was lucky.
"In all reason, I shouldn't be here."
Dozens of other Kiwis haven't been as fortunate - only in the past six years, more than 100 people have died in collisions with trains.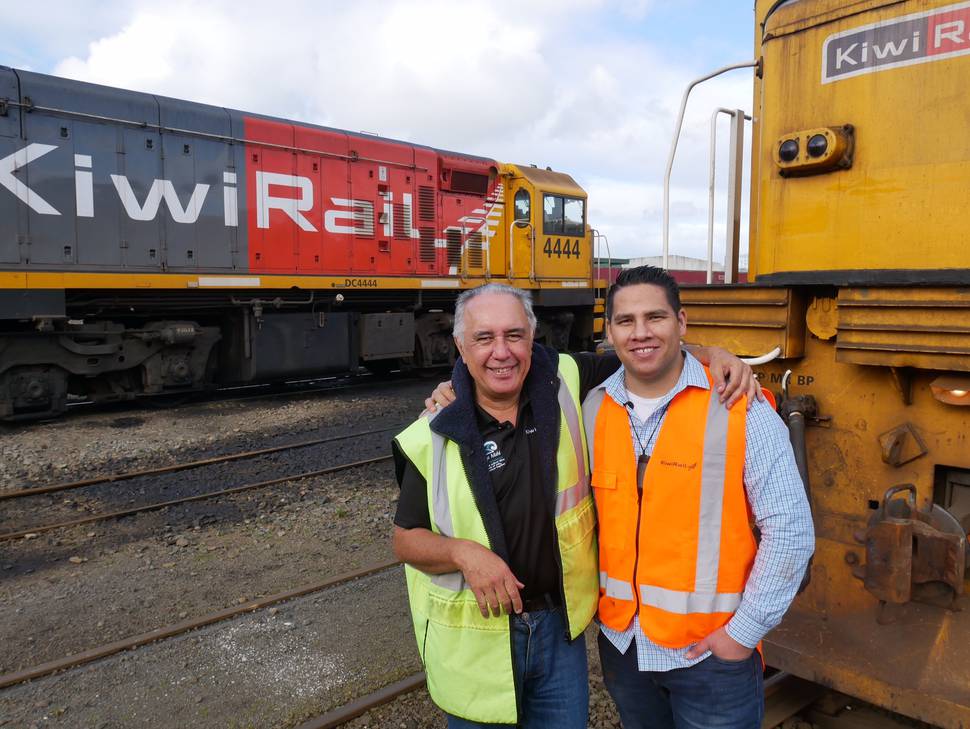 "Each of those deaths was an individual tragedy that impacted on the lives of families, friends, communities, our staff and those in the emergency services who deal with the aftermath," KiwiRail chief executive Peter Reidy said.
In the 12 months to June, there were 71 near misses reported between pedestrians and trains at level crossings throughout the country.
That compared to 17 near misses with pedestrians reported in the 12 months to June 2013, reflecting a global trend of an increase in reported rail incidents involving pedestrians.
"While people are aware of the risk from trains, in many cases the knowledge of that risk isn't translating into action," Reidy said.
"They know they should expect trains, but they don't."
Some people had grown complacent to risk around the tracks, and there were now further risks to contend with, such as distraction with smartphones.
"At the same time, New Zealand's population is growing and our rail lines are becoming busier. This means the likelihood of encountering a train is increasing."
As part of Rail Safety Week, KiwiRail and other agencies will be sharing rail safety messages at level crossings and schools throughout the country.
Its message was simple: look left, look right for trains.
Rail safety: five things to remember
• Every time you're near railway tracks, be alert. Remove your headphones, stop and look both ways. Only cross if you are sure there are no trains in sight. Trains can come at any time, from either direction.
• When you're on foot, only cross at formed pedestrian crossings or an overpass or underpass.
• If a train has passed or is stationary at a station, always check both ways again to make sure another train is not coming. Two tracks might mean there is a second train.
• If you're driving, obey warning signs and look carefully in both directions for trains. Always ensure there is space on the other side of the crossing for your vehicle.
• Obey the warning signs at the crossing – if lights are flashing or bells are ringing it means a train is approaching.