Police have been forced to apologise to a recidivist offender who led them on an 80km pursuit, after they incorrectly upgraded two charges.
And it's possible the mistake has opened the government up to a claim for compensation, a criminal lawyer says.
Damien Gifkins served 5-1/2 months in jail on seven charges relating to the 90-minute pursuit around the Waikato in October 2016.
But in an appeal to the High Court in New Plymouth, Gifkins' convictions on two charges of failing to stop and failing to remain stopped that were upgraded to "third and subsequent" offences, were quashed by Justice Helen Cull.
Gifkins, who has a history of driving-related and other offences, appealed the convictions and sentence on the two upgraded charges because it was incorrect that he had been convicted twice previously for those offences.
"In short, Mr Gifkins has been convicted of more serious offences than he committed," Cull said in the appeal decision issued in June.
"It is clear that a miscarriage of justice has occurred."
She quashed the convictions and sentences and substituted them for the lesser charges of failing to stop and failing to remain stopped, which reduced the sentence to three months disqualification from driving.
In his original sentencing on the seven charges on April 20 last year, Gifkins was handed a 12-month prison term, including three months for the two upgraded charges.
He was also disqualified from driving for 12 months on the two charges.
Gifkins first appealed that sentence on the grounds he did not have legal representation and the jail term was reduced to 11 months, with leave to apply for home detention, but by then he had served 5-1/2 months and was released.
It wasn't until he complained to the Independent Police Conduct Authority about the incorrectly laid charges that police apologised.
"This decision was made by an honest but mistaken belief that a previous conviction of providing false details was a qualifying offence relevant to the legislation relied upon," Hamilton Police Acting Sergeant Blair Aberhart said in a letter to Gifkins on Thursday.
"I understand that the error made by Constable [Karl] Dimery will have caused you undue stress and simply should not have occurred," Aberhart wrote.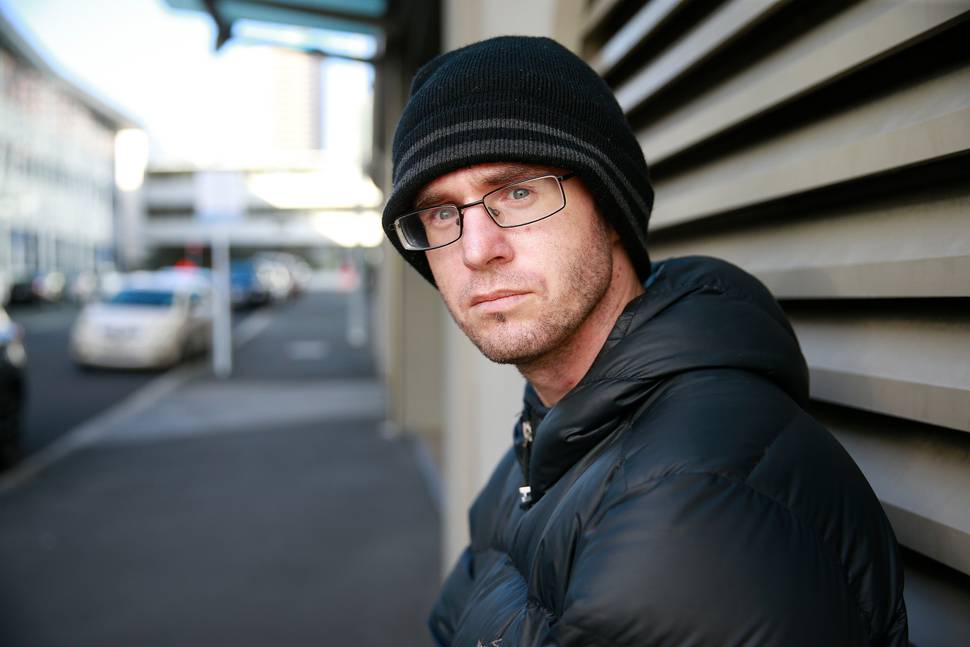 "It is appropriate for me to apologise on behalf of Constable Dimery for the error he made.
"Your complaint will serve to remind the police that our performance is constantly assessed by the public and there is always a need to be vigilant when making these types of decisions."
Inspector Tim Anderson reiterated to the Herald it was a "genuine mistake and steps have been taken to ensure it doesn't happen again".
Gifkins said he wasn't proud of the actions that led to his arrest but said he pleaded guilty to the lesser charges, before they were upgraded two months later.
It was only when he re-read his file that Gifkins discovered the errors.
He said he was "gutted" at the jail sentence because it came as he was trying to get his life back on track, had moved away from Hamilton where the offending occurred, and at a time when he had a good job.
"This has been a two year battle so it's been dragged out and to be honest it's been quite overwhelming."
The 32-year-old was now considering making a claim for compensation.
Wellington criminal lawyer Michael Bott said, on the face of it, if Gifkins was sentenced to jail and the catalyst for that was charges that should not have been laid or were laid incorrectly then there was potentially a basis to argue for compensation.
"If charges laid inappropriately or laid incorrectly were in fact the tipping factor in sending the person to prison, and the fact they were laid in error, then there could be an argument for compensation."
Meanwhile, a complaint the courier driver made that his $27,000 Ford Transit van was purposely damaged during the 28 days it was impounded after the pursuit, was not substantiated.
Police said there was insufficient evidence to establish how water got into the van's diesel fuel tank, damage that cost Gifkins $2500 to repair, and the IPCA was satisfied police properly investigated the allegation.