Residents at a corner of a rural Whanganui road are frustrated by the regularity of accidents there and say it is only a matter of time before someone is killed.
The corner is near 505 Number 3 Line towards Okoia and the latest accident happened on Wednesday night about 10pm.
A ute was going towards Whanganui and somehow ended up through the boundary fence, on its side and facing the other way.
A section of about 10 metres of the boundary fence was destroyed and the property owner, who didn't want to be named, was frustrated by more damage to his fence.
He said it was the third time in a year the fence had to be replaced.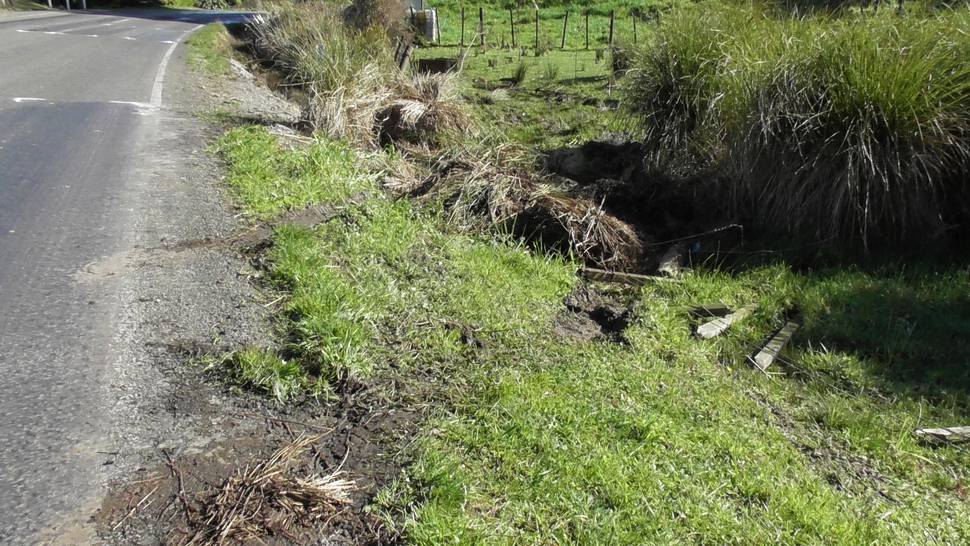 "They're not driving to the conditions of the roads. I come to get the paper at half past eight in the morning and sit here until nine o'clock ... the people coming through this corner, [their speed] is unbelievable."
He understood the road was going to be worked on by contractors today to try to make it safer but the problem was the "crazy, crazy driving".
The road leading up to the corner is a 100km/h rural road but several hundred metres before the corner there's a 50 km/h sign and a warning about the corner.
Cars can regularly be seen going through the corner at speeds higher - sometimes much higher - than 50km/h.
Another nearby resident who would not be named felt it was only a matter of time before someone died on the corner.
"It is a very, very dangerous bit of road. It doesn't get much light, it's wet most of the time.
"We're all concerned ... coming out of our driveway, it's like Russian roulette," she said.
"No one does the speed limit and they've put it down to 50. People still speed through here.
"At night time it becomes a whole new different ball park again ... people race along this road and it's not going to be long before someone gets killed."
She and her partner ran a couple of businesses out of their home. She said the way people were driving past her home was putting customers at risk.
"We've got a business up here. We have clients coming out of our driveway all the time. We've got people flying along here that aren't doing the speed limit."
She thought there was probably an accident once every two weeks.
"Yes, the police are coming out a lot to these accidents out here but there's also accidents that are going unreported because people are getting pulled out by their mates.
"My biggest concern is someone is going to get killed because no one is listening. No one's keeping to the speed limit."
The Whanganui District Council's Senior Roading Engineer, Rui Leitao, said the particular part of road in question was slippery when wet.
"The Council is currently water-blasting the surface to improve the texture of the road and has set a temporary speed limit of 50km/h as a short-term response to the situation.
"In summer, we'll be able to reseal the area, which will improve traction. We ask motorists to exercise care and observe the speed limit and road conditions."