A cow stranded above Mowhanau Beach, near Whanganui, has come down with the help of its owner and a few dogs.
It stood atop a subsided ledge and had no obvious path to freedom.
Callers to the Wanganui Chronicle said they were concerned about might happen at high tide.
Others said the cow had been stranded for up to two days.
A caller, Maria, a visitor to Whanganui, said somebody had called the Whanganui District Council and was told there nothing they could do.
Whanganui District Council chief operations officer Bryan Nicholson said the council had spoken with the animal's owner and with the SPCA.
"While this is not a council matter, we have offered our assistance as a support agency if requested."
Locals said they had also made contact with the owner who had promised to come.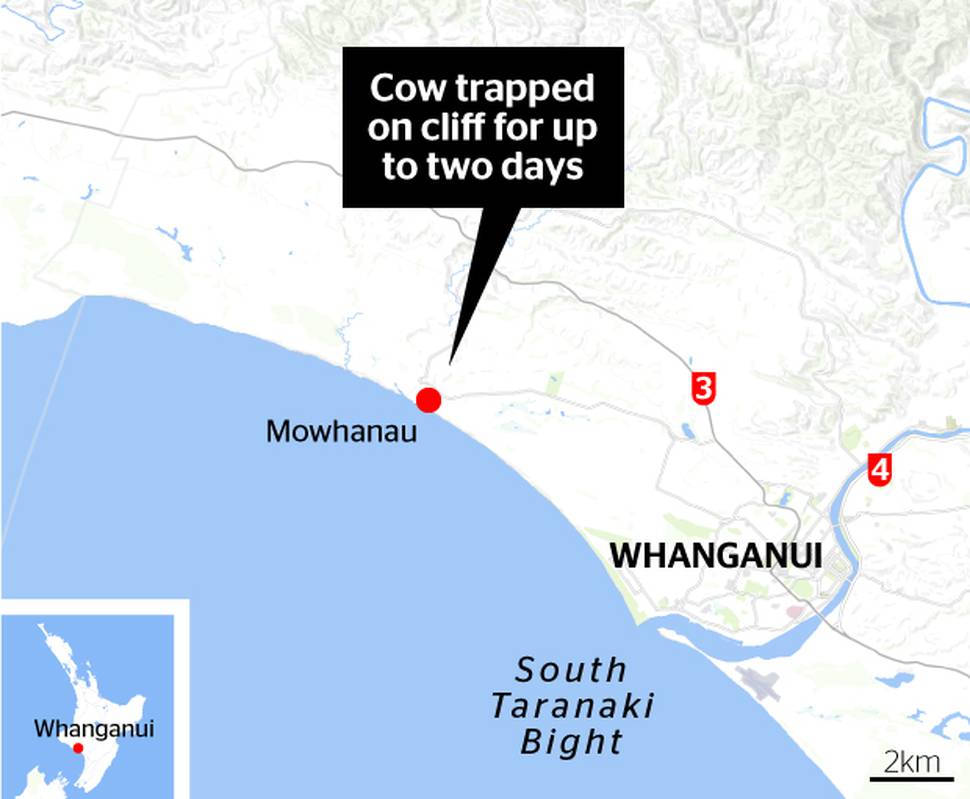 "Cows can get by without food for quite long periods," said one man.
"It's more of a worry that she will fall and break her leg and then she would have to be shot."
The tide was coming in fast at 11am and high tide was expected at around 4pm today.
"Nothing can be done until the tide goes out now because there is no way to get to her from above,'" said one local.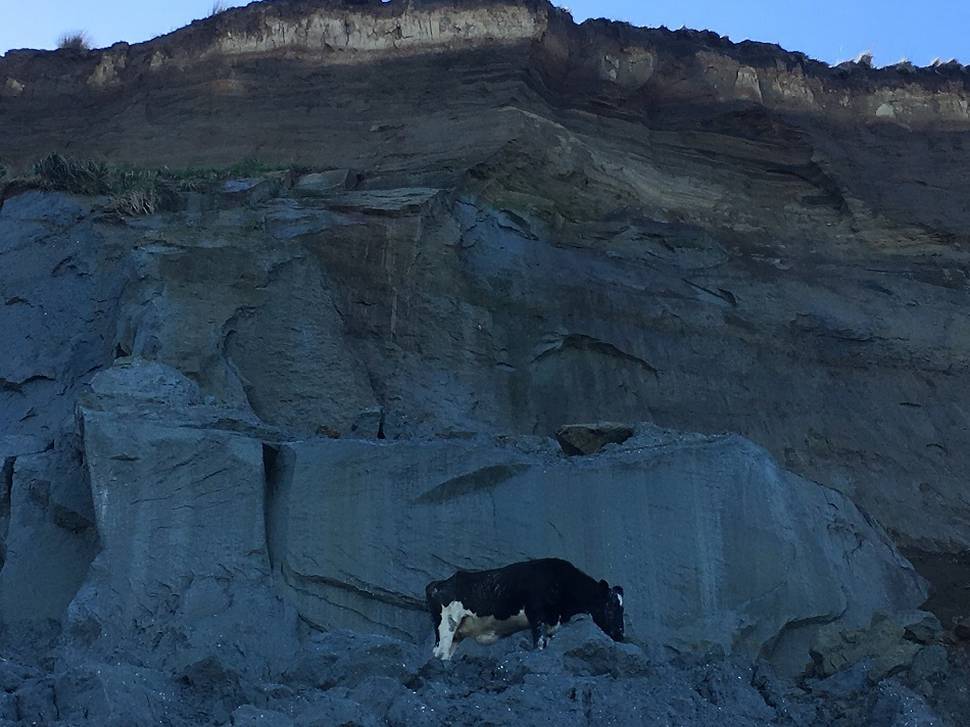 The cow was situated well above the tideline and the terrain below her was unstable but one local said a trail of hay spread along the safest route down might lead to a solution.
"She has managed to get down a bit further than when I first saw her yesterday."
Readers made suggestions on social media on how to rescue the cow:
"Hip clamps and a chopper will do the job in 5 min."
"Send some dogs up she'll come down."
"Tractor with a rope pull her up the hill."
Others have expressed frustration:
"Surely someone can save the cow! Hopefully this live [reporting] will get some quick fast action!"