At the funeral service for Dick Quax, fellow Olympian Lorraine Moller gave an insight into where Quax may have got his pragmatic approach to life.
Moller told a gathering of several hundred people, including many politicians and sportsmen and women, about Quax's contribution to an article she was preparing about best advice.
Quax recalled as a boy going crying to his mother after getting his butt kicked in races around the block.
"His mother's advice to him was 'run faster'. And so he did."
"Dick was the leader of a new era and a great renaissance on the heels of Halberg and Snell."
Moller, who was coached by Quax, was a teenager when she first saw him. "There was a ripple in the crowd. The big three had entered the stadium."
They wore the last est, flashest adidas tracksuits. "They had a flare, a presence and personality that was wonderful. It struck a chord in me. I wanted to be in their team."
There were knockers and jealousies, she said, but Quax, Sir John Walker and Rod Dixon were big enough to rise above that, said Moller, who travelled from the United States.
She drew on Quax's confidence during her own career. Standing on the start line was like awaiting the executioner for Moller. What about Quax? "When I go to the start I know I'm the best," he'd told her. "I look around and think, 'look at all the people I am going to beat'."
It wasn't arrogance, it was self belief, said Moller. "Because of that he was able to do extraordinary things."
If Quax's life was reflected in numbers it would be three, for his children, and 13:12.87 - the world mark he set for 5000 metres. The epic 5000 metre final of the 1976 Olympic Games, in which he won the silver medal, was the greatest race he ran, he recently told a reporter.
Daniel Newman, Manurewa-Papakura ward representative on the Auckland Council, said Quax believed in big ideas and in debate. It was a rare council meeting that did not hear the views of Councillor Quax.
His family spoke of the private man, the husband, father, brother and friend, who retained his optimism until the last.
He loved poker nights with his mates, was a teller of dad jokes and - despite everything - a loyal fan of the Warriors.
Quax was 20 when Tania was born and so she saw her father's "heyday of long hair and short shorts". She recalled being given the day off school to watch that Olympic final. "I always thought he was going to win and I still do every time I watch it."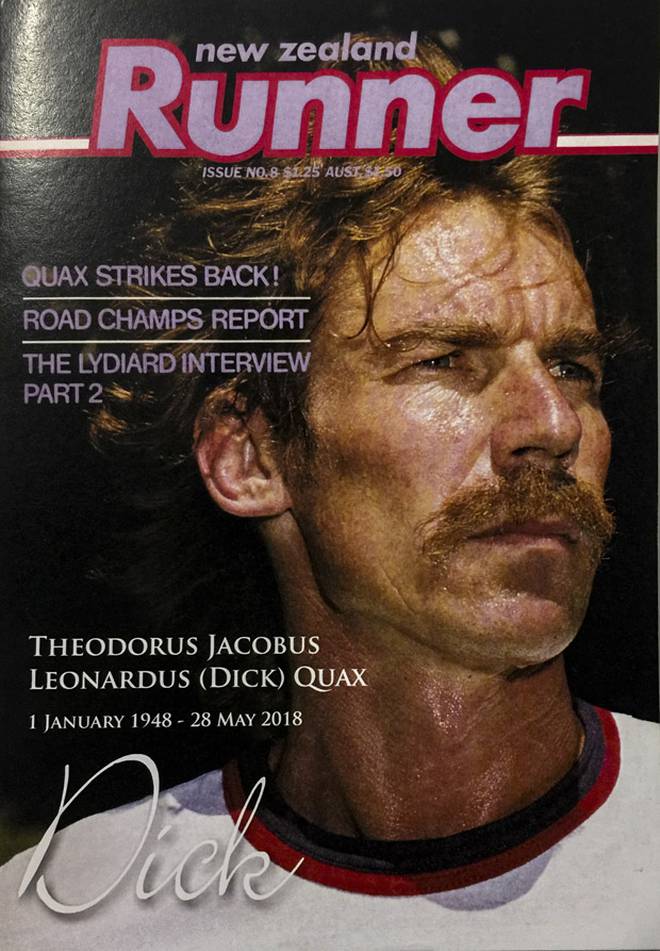 She spoke of Quax's grit and self belief and said he was never more impressive than when facing cancer. "He was so positive and never complained."
Jacob Quax said his father never put pressure on his children. "His expectation was to see us doing something we loved. It didn't take much to make him proud. Dad, I will miss your advice."
Theo Quax paid tribute to his "mentor, idol, inspiration, coach and father". His father had told him that Theo's own commitment to running had brought him back to the sport.
Quax's wife, Roxanne, said he was her soulmate. "I will always treasure every moment we were blessed with."
"You had such an amazing capacity to do so much."
Quax, born on New Year's day 1948, was the oldest of four siblings. He was six when the family emigrated from Holland.
The photo on the service sheet is of a young Quax with his head held high, bushy eyebrows and a "dirty moustache" framing intense blue-eyes. "He was an eagle," said his brother Peter.
Quax's casket was carried into the Holy Trinity Cathedral in Parnell, to the tune of Against the Wind - "I was living to run and running to live" - and carried out to Hallelujah.