A football club captain says a group of scared teenagers fled to her team's clubrooms 90 minutes before a police officer was filmed punching a 13-year-old boy during an arrest.
They were being chased by a second group of teens that had congregated at a nearby domain, which prompted club officials to call police.
Yesterday a video showing a police officer in Pakuranga punching a 13-year-old boy in the ribs as he lay on the ground while being subdued was posted online.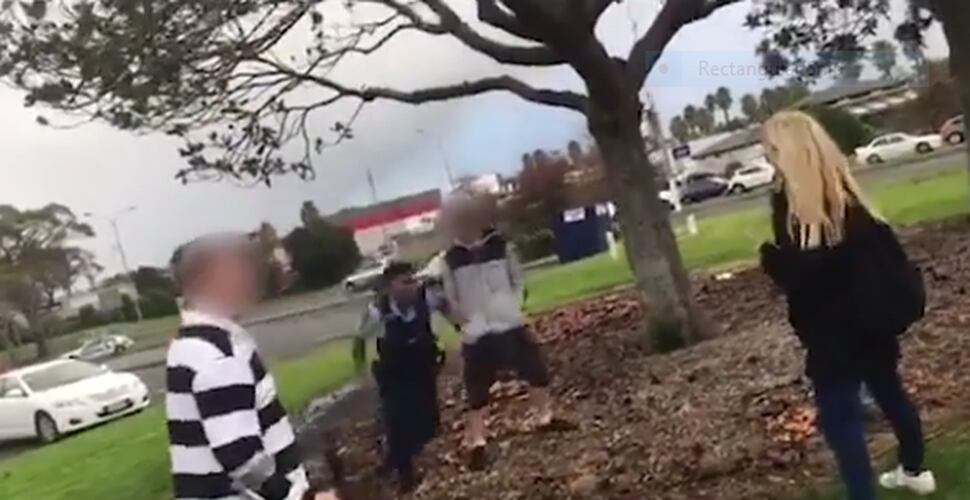 The father of the boy said his son was aggressively arrested by two police officers on Sunday for riding his bike without a helmet. The father planned to make a formal complaint.
Police said officers responded to reports of teens acting aggressively and footage of the arrest did not show background to the callout.
The 13-year-old is now facing four charges in relation to the incident.
Fencibles United AFC youth captain Jeannine Melville said the club was hosting teams from Northland on Sunday near where the incident was videoed.
A small group of teenagers turned up at the Fencibles clubrooms seeking refuge from other youths, believed to be part of a group of 15 teenagers gathered at the William Green Domain near the Pakuranga Highway.
The clubrooms are on the corner of Pakuranga Highway and Bucklands Beach Rd, about a two minute walk from where the arrest occurred.
A few minutes after the first teenagers fled to the clubrooms, the second group arrived trying to get to the others, Melville said.
But one of the club's coaches told them to "turn tail", which they did. The man then waited outside before phoning police.
Police arrived about five minutes later and remained for another 90 minutes, Melville said.
"What would have happened to those poor children? I don't know why they were being chased.
"What if no one was there?
"We have never had this problem before and I have been involved in the club for the past eight years."
The 13-year-old's father told the Herald he believed his son was not wearing a helmet and police called to him to get off his bike and speak to them.
He then rode off and was followed by a police officer who had taken a bike from one of the other youths at the scene.
After a short time the police and the teen returned to the spot where the video takes place.
Counties Manukau East area commander Wendy Spiller said police received a number of calls regarding the behaviour of a group of teenagers, with member of the public telling police the boys were aggressive and trying to fight other people in Highland Park about 3.30pm on Sunday.
"Police staff quickly attended and tried to speak with the teenagers, however the main aggressor, who was 13 years old, quickly tried to get away from police on a pushbike and was biking into traffic and ran through a red light.
"The officer managed to borrow another bike and followed him for several minutes, and caught up to him.
"It is at this point that people were filming on their cellphones and you see police trying to handcuff the teenager who was resisting arrest.
"The officer is shown carrying out a tactic that can be used to get an offender to release their arm so that we put handcuffs on them."
Spiller said the 13-year-old had been charged with disorderly behaviour, failing to stop, dangerous driving and resisting police.