A Wellington couple are trying to eliminate the stigma around using mobility walkers by creating a "stylish" new model of their own.
Seatoun couple Nina and Phil Bracen visited hospitals and retirement homes to get an idea of what people wanted from their walkers, and found many were avoiding using them, and believe this is part of the reason elderly people suffer too many falls.
"When we've met elderly people they've told us they had falls because they resisted using the walkers because they had that stigma about ageing and sickness," Phil said. "Our goal was to try to change that."
The couple began selling their own model of walker - the Nip Glide - in New Zealand last year and are now selling to companies in Germany, Belgium, France, the Netherlands and the US.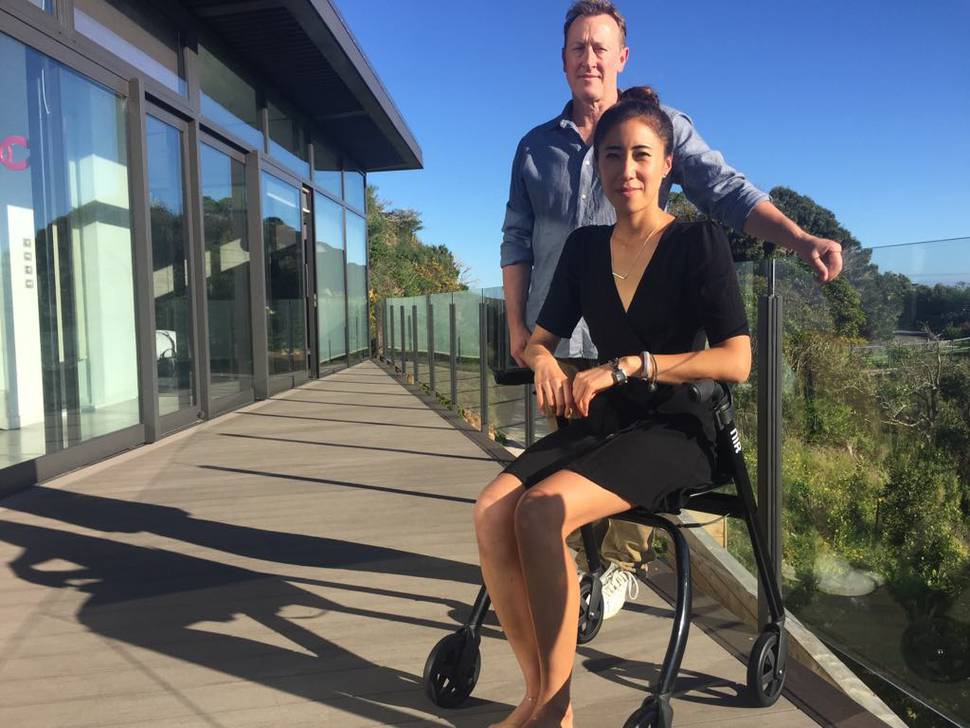 The walker is sleeker, more lightweight, and automatically brakes when the user lets go of the handles. It's easy to pack away or fit into a car, which Phil said was one of the issues people were facing with traditional walkers.
He said people would sometimes not bother trying to put their walker in the car, and would go out and "try to cope" without it.
Their model was "not really about a crutch, it's just balance support ... balance support with style". It also has a built-in chair.
The couple, who were already involved in the baby stroller industry, were surprised there were so many options for children yet little for people over 65.
The couple got the idea to try their hand at designing a walker when they were out at dinner and spotted an elderly lady sitting uncomfortably on her traditional walker with her arms propped up on the handles.
"We wanted to make something easier to use, something beautiful," Nina said.