A thief was stopped in his tracks by a group of Wellingtonians who banded together to catch him as he took off with a stolen lamp.
The man allegedly stole a gold replica AK47 lamp from a store on Thorndon Quay yesterday and ran to Pipitea St.

"A man yelled out 'Stop that guy', and a member of the public tackled him," said All Traffic Management Services traffic controller Tayla Varcoe. "One of the traffic controllers helped hold him down."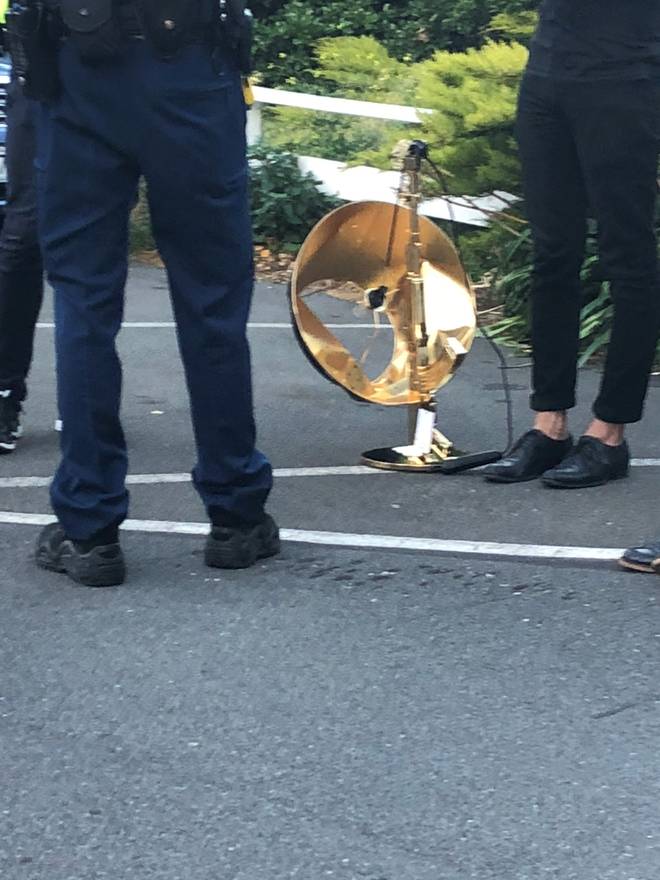 Varcoe said the traffic controllers were working on Pipitea St because it was down to one lane while an earthquake-damaged building was pulled down.
Police arrived shortly after and arrested a man.
A police spokesman said a 25-year-old man had been charged with shoplifting.
ATMS staff also hit the headlines yesterday after a video of a road worker busting out some moves after a long work day went viral.
The "Friday fun" video posted by Ajay Utupo-Vaalepu last Friday has been watched more than 14,000 times.
Utupo-Vaalepu said he was just "killing time" with co-worker Toni Finau until it was time to start packing up for the day.
"We weren't expecting it to be so popular but it sort of blew up," he told the Herald.
Varcoe said it was nice to get thanked by the public, as traffic controllers were seen quite "negatively".
"We are just doing our job, but we get verbally abused, taunted all day.
"We try to not let it get to us, but some of the words they say, it is not fun, especially as a 17-year-old girl.
"But everyone here at ATMS, we are a family and enjoy our time together, and having a laugh."