Prosecution against two Greenpeace activists who were charged with jumping into the water in front of an oil exploration ship will go ahead despite the Government announcing a ban on offshore oil exploration last week.
Greenpeace executive director and former politician Russel Norman and volunteer Sara May Howell are set to stand trial in the Napier District Court at the end of this month for their roles in a deep-sea oil protest last year.
The pair allegedly jumped into the water in front of oil exploration ship Amazon Warrior, off the Wairarapa coast, forcing it to stop its seismic work on April 10.
They were both charged with interfering in the operation of the 125m ship and pleaded not guilty at a joint appearance last October.
Fellow volunteer Gavin Mulvay also faced an interfering charge but this was dismissed after the Ashburton kite maker completed diversion.
Norman and Howell were both set to stand a week-long trial starting April 30 using a "greater good" defence.
However, yesterday Norman told Hawke's Bay Today he didn't think the trial should go ahead following the Government's announcement last week.
On Thursday Prime Minister Jacinda Adern announced an immediate ban on offshore oil exploration.
The ban on new offshore oil and gas permits was effective immediately, but would not affect existing permits or onshore exploration in the energy-rich Taranaki region over the next three years.
Norman said forging ahead with the prosecution of climate activists who had campaigned for such change was "counter-intuitive".
"We were running a campaign to end oil and gas exploration and that campaign has been largely successful, we didn't get everything we wanted but we got most of it, with the Government now saying they won't proceed with new oil and gas exploration permits."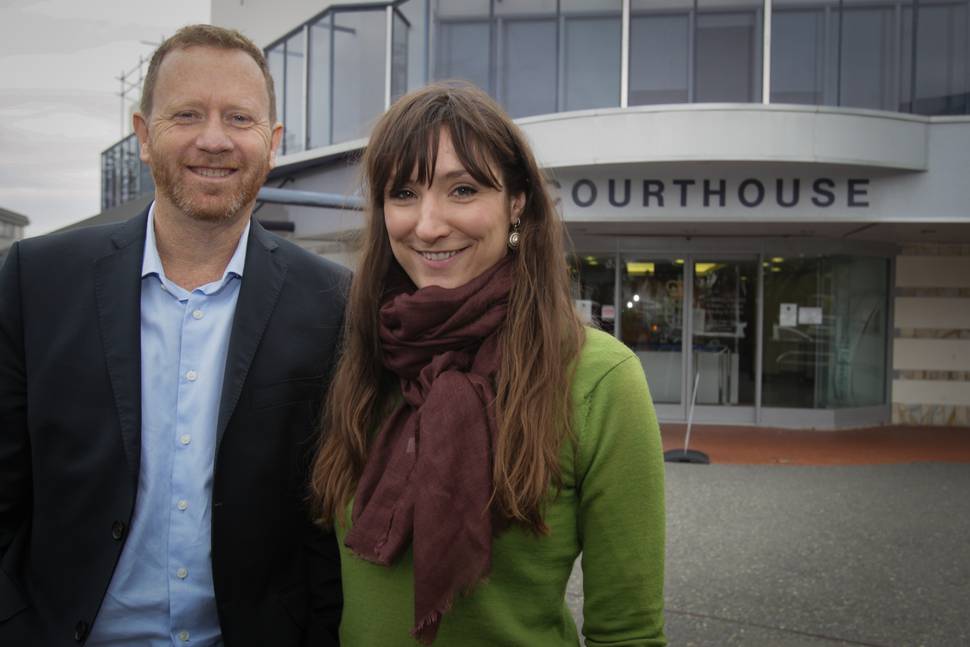 The Greenpeace executive director said the pending trial was the "hangover" from the campaign.
"I think it's very important that we stood up to the oil industry's exploration vessel so we're just as determined as ever.
"Part of the reason we were able to be successful in the campaign was because we went out there and took that action. It was a critical part of winning this campaign."
An MBIE spokesperson said the department had a statutory responsibility to enforce the Crown Minerals Act, which included taking action where alleged breaches of the law have taken place.
It would be inappropriate to comment further as the matter was before the court, the spokesperson said.
Yesterday, Greenpeace announced former Nasa scientist Dr James Hansen and former President of Kiribati Anote Tong would be key witnesses in the trial.
The Auckland-based organisation faced two charges of interfering with an oil exploration ship itself, and pleaded not guilty last June through defence lawyer Ron Mansfield.
Hansen said burning fossil fuels had driven the concentration of carbon in the atmosphere "well into the danger zone".
"I understand that Russel Norman and Sara Howell were trying to draw attention to the increasingly dire consequences that business as usual imposes on their nation.
"Generally speaking, people should not need to swim in front of massive oil exploration [vessels]. But, with all due respect to the relevant authorities, I think they are planning to put the wrong people on trial," he said.
Interfering with an oil exploration ship carries a maximum penalty of one year in jail or a $50,000 fine for an individual, and a fine of up to $100,000 for an organisation.