One year ago today, the Rangitaiki River burst its banks, flooding much of the Eastern Bay of Plenty town of Edgecumbe.
Around 1800 residents were forced to evacuate their homes in the dim early morning light.
As days turned into weeks, residents returned to broken homes filled with water, sewage and waste. Graeme Bourke was one of them.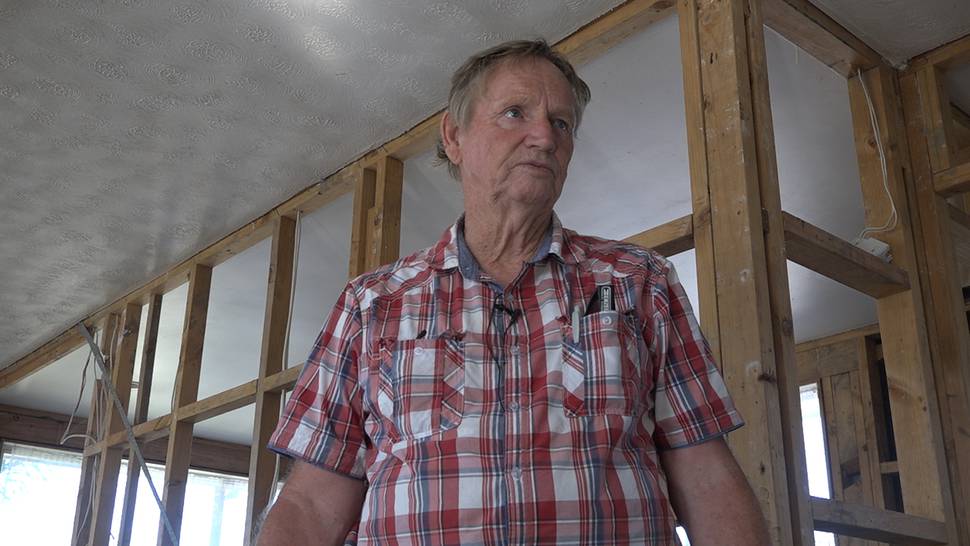 "You just think of everything in your house, and it had about 700mm of water go through it.
"It just took out everything. I lost my car.
"I had a new car in our garage. I got my wife Gail to get her car out, but I didn't have a show of getting mine out - it was under 1200mm of water within minutes."
Graeme is still not living in his house in Puriri Crescent. Like others in the town, he is frustrated with what he believes is a lack of communication from the Bay of Plenty Regional Council.
"Last time in 2004, they had a public meeting and apologised.
"They said it would never happen again so it was all washed over.
"This time, 2017, it was about 10 times worse and yet there has been no public meeting, no apology, they think we are crazy."
Other residents agree.
"Six-thirty am they could have evacuated that town. It's easy to say, but why didn't they make that decision, why did they wait?" John Kearns said.
Pare and Fred Mansell lost their home of more than four decades.
"The regional council, even to this day, still haven't admitted to what should not have happened," Pare said.
Fred was more philosophical: "What's done is done, I guess. It shouldn't have happened but we can't go back now."
Their neighbour Arlene Watters also believed communication was scarce.
Footage from April 2017 when the Rangitaiki River burst its banks flooding Edgecumbe.
"We told them that the water was coming through the wall. What did they do? Nothing."
Many members of the town have rallied together and formed a class action against the regional council.
Graeme said they were convinced there was mismanagement from local authorities in the lead up to the disaster.
"They should have been dropping that water from the dam, on the tides, at least four days before that storm got here. And they didn't," Graeme said.
"It was a man-made disaster, it wasn't a natural disaster, I won't let them get away with describing it as that because it wasn't."
Bay of Plenty Regional Council chairman Doug Leeder stood behind the council's actions.
"You can never guarantee that you can withstand the force of Mother Nature.
"We can do our best to mitigate those adverse events, but I think it would be a brave person who would stand up and say this will never happen again. You are dealing with geology - with the elements.
"We shouldn't overlook the fact that the Cullen Report, who did the review on this, said that, despite what happened, everyone had done their best.
"These people don't make commentary lightly when it is their reputational risk in terms of their skill set at risk. I am sorry that some in the community don't accept it, but ultimately they are not the engineers."
Graeme believed the Cullen Report was being used by the regional authority to defer responsibility to communicate with the residents of Edgecumbe.
"I need a guarantee, and so does everyone in Edgecumbe. We need a guarantee that the regional council are going to do their job properly. What they are proposing - I don't think it will fix the problem.
"They plan on building another stopbank in the middle of the road, a bigger and higher one. That is stupid because all they're doing is bringing the river closer into town. We need it taken away, out of town."
Leeder accepted more could be done to comfort and communicate with Edgecumbe residents and said steps have been taken to ensure they were informed of developments.
"We have enlisted a representative community group, who have worked with designers and engineers in terms of designing that stopbank and those community members have spoken to members of the community, from what I understand."
He said the regional council followed all protocol and procedure during the disaster.
"Everybody did their level best in those circumstances. It was unfortunate but do I believe that the regional council made any fundamental errors in terms of the historic construction of the stopbank - no.
"Do I think the staff in the flood management room did their very best? Yes," Leeder said.
"The circumstances that prevailed on April 6, 2017, at the time the rivers and drainage staff were endeavouring to reinforce that wall. They had to pull out because the wall was in imminent failure.
"I understand the community's concern. But on the basis that I believe the council historically and at the time did their level best, I can apologise for the event, but do I defer any responsibility to the regional council for the event? No. I see no evidence of that."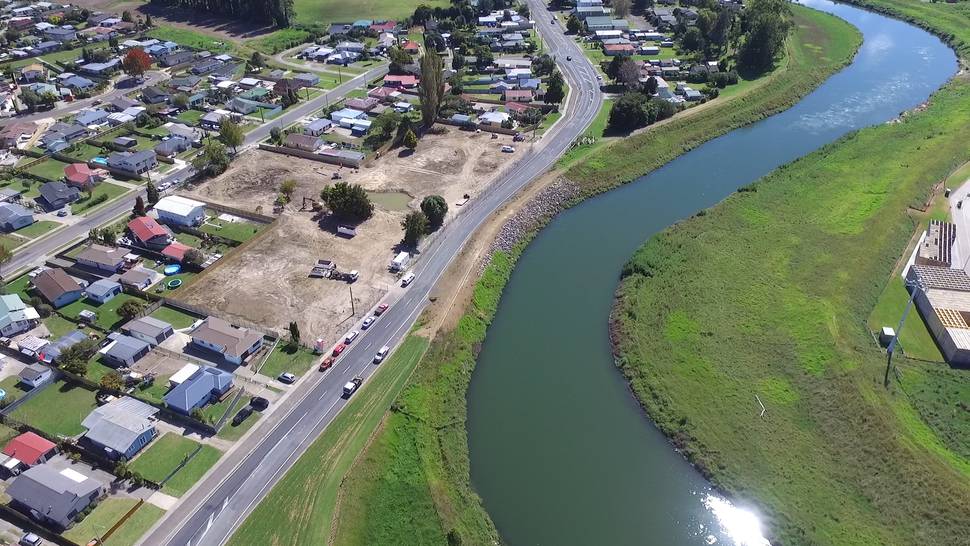 With construction on College Rd beginning this week, residents such as Graeme believed their views have not been heard.
They fear it will open the way for further devastation and disaster for the rural town in the future.